In 2019, you're going to need your passport–and your sense of adventure. Our top destinations to visit this year will have hidden gems both at home and abroad. We tapped our bucket lists, insider knowledge and industry experts for the 17 destinations to have on your radar when planning this year's getaways, adventures and retreats. Here, the best places to travel in 2019.
1.Lake Lucerne, Switzerland
The city of Lucerne's medieval charms continue to draw busloads of tourists, but neighboring Lake Lucerne is full of developments that entice visitors to venture out as well. Make your base the ultramodern Bürgenstock, a $480 million project that opens in mid 2019 with scenic lake views, four hotels, and a massive yet tranquil spa. From there, explore the craggy summit of Mount Pilatus—once thought to be a dragon den, it's become more accessible lately (its popular cog railway will be included in the Swiss Travel Pass starting this year). At the lake's southern arm, called Lake Uri, the 36-mile-long Gotthard Base Tunnel (the world's longest train tunnel) opens for passenger service in December 2016—it has shaved 40 minutes off the trip from Milan. Hikers to the region won't be disappointed either: the nearby village Engelberg has created the Buiräbähnli Safari, a two-night Alpine trek that utilizes farmer's gondolas and aerial cable cars to visit remote farms, where you can sample cheese and Alpine butter.
2. Madagascar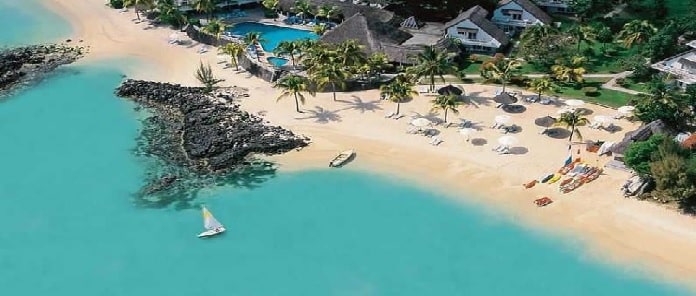 Madagascar is sometimes overlooked as just another safari destination. But this massive island is home to thousands of species that are found nowhere else on earth—more than 90 percent of Madagascar's flora and fauna are endemic—and with the threat of climate change and deforestation looming ever larger, this is one trip that shouldn't be delayed. Reinstated Airlink flights from Johannesburg to Nosy Be have expanded access to the northern stretches of the country just in time for the April 2019 opening of Miavana, Madagascar's most well-appointed property yet. Situated on the island of Nosy Anko, the eco-friendly resort includes 14 villas designed by Silvio Rech and Lesley Carstens, the architects behind similarly luxe African retreats like Chinzombo and Angama Mara. Between seaside pursuits, guests are whisked by helicopter to Ankarana National Park for lemur-spotting or Amber Mountain National Park to explore its waterfalls and crater lakes.
3. Devon, England
Devon, part of the West Country, has a beautiful coastline on both the north and south. It also has a spectacular moor, Dartmoor, in the southern part of the county. The main cities are Exeter on the eastern edge and Plymouth on the western edge, bordering with Cornwall. Because of its popularity with British summer visitors, there are a lot of vacation rentals in Devon. Craggy coves and cream teas, surf breaks and strolls, picnics and pints in pub gardens – holidays in Devon are wholesome, simple and scenic. A visit here mixes two of life's loveliest pleasures: good food and the great outdoors.
4. Jura, France
Unspoiled natural landscapes alternating between rivers, waterfalls, alpine pastures and spruce forests, magnificent lakes, cities and villages with a rich heritage, renowned vineyards offering great varieties of wine, delicious cheeses, diverse crafts… This wealth of attractions makes the Jura a popular destination with lovers of nature, exploring and fine food.
5. Paros, Greece
Paros may not be the Greek island your friends told you to go to, but there's a good chance you will have as much fun here as you could have had in Mykonos and you will still be able to afford to buy some gifts for your family without using the credit card you were saving for emergencies. Paros has year round daily ferry connections from Pireaus and is on the same ferry route with Santorini and Naxos which makes it the most logical island to visit with those islands.
In the summer there are daily connections with most of the other Cyclades Islands as well as Crete. A large year-round foreign community make Paros a good choice for those who want to live on a Greek island and for those who want to come in the off-season and know that there will be restaurants, cafes and shops open and people to talk to. And the restaurants in Paros are among the best in Greece as are the beaches and the nightlife in the summer.
6. Noosa Heads, Australia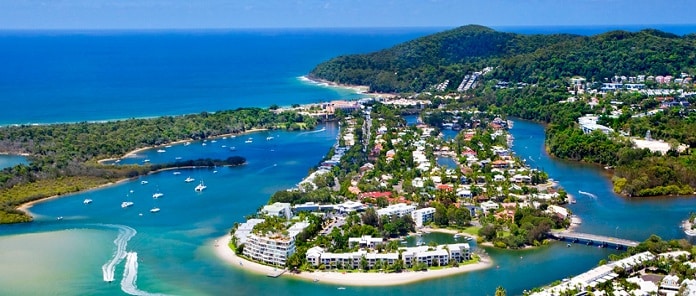 Noosa is one of Australia's most fashionable resort towns, a salubrious hub backing onto crystalline waters and pristine subtropical rainforest. The town is located within the Noosa Biosphere Reserve, a Unesco-recognised area famous for its highly diverse ecosystem.
While the designer boutiques, polished restaurants and canal-side villas draw the beach-elite sophisticates, the beach and bush are free, leading to a healthy intermingling of urbane fashionistas and laid-back surfers and beach bods. Noosa encompasses three main zones: upmarket Noosa Heads (around Laguna Bay and Hastings St), the more relaxed Noosaville (along the Noosa River) and the administrative hub of Noosa Junction. On long weekends and school holidays, the main shopping and dining strip of Hastings St becomes a slow-moving file of traffic; the rest of the time, it's delightfully
7. Asheville, North Carolina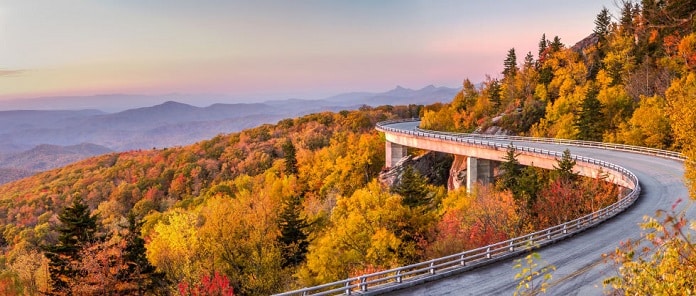 With its homegrown microbreweries, decadent chocolate shops and stylish New Southern eateries, Asheville is one of the trendiest small cities in the East. Glossy magazines swoon for the place. But don't be put off by all the flash. At heart, Asheville is still an overgrown mountain town, and it holds tight to its traditional roots. Just look around. There's a busker fiddling a high lonesome tune on Biltmore Ave. Over there, hikers chow down after climbing Mt Pisgah. Cars swoop on and off the Blue Ridge Pkwy, which swings around the city. A huge artist population and a visible contingent of hard-core hippies also keep things real.
8. Scotland
There's something incredibly calming about Scotland. Don't expect much by way of wild nightlife; instead, prepare to immerse yourself in history and culture, as well as some seriously amazing views. Edinburgh, the capital city, is filled with winding roads and cheerful restaurants and shops, while Glasgow plays host to exceptional museums, galleries and music and theater venues. The highlight of any trip to Scotland, though, is the Highlands, which make for the ultimate escape. Turn off your phone and take in the breathtaking views, imposing castles and peaceful lochs.
9. Sanya, China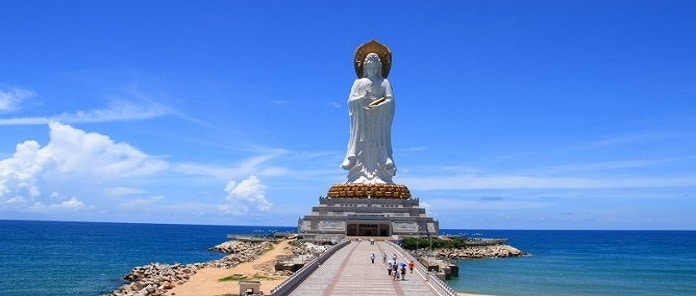 China's premier beach community claims to be the 'Hawaii of China', but 'Moscow on the South China Sea' is more like it. The modern, hyper-developed resort city has such a steady influx of Russian vacationers these days that almost all signs are in Cyrillic as well as Chinese. Middle-class Chinese families are increasingly drawn to the golden shores of Sānyà (三亚) as well.
While the full 40km or so of coastline dedicated to tourism is usually referred to as Sānyà, the region is actually made up of three distinct zones. Sānyà Bay is home to the bustling city centre and a long stretch of beach and hotels aimed at locals and mainland holidaymakers. Busy, cheerfully tacky Dàdōnghǎi Bay, about 3km southeast, beyond the Lùhuítóu Peninsula, is where most Western travellers stay. A further 15km east, at exclusive Yàlóng Bay, the beach is first-rate, as is the line of plush international resorts.
10. Kanazawa, Japan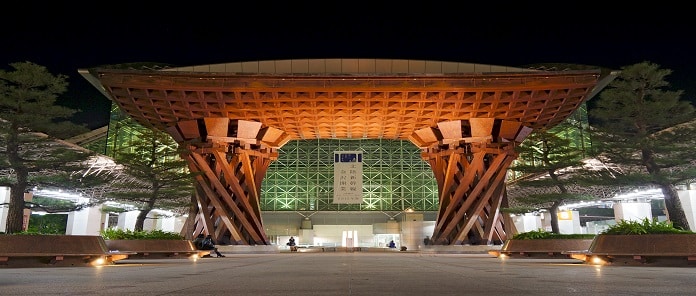 Kanazawa city and the surrounding prefecture of Ishikawa is one such city, and offers the visitor a look at the Japan of north-east Honshu. Kanazawa is nicknamed "Little Kyoto" insofar as it is characterized by a strong tradition of arts and crafts, as well as for being one of the best-preserved cities in Japan: a 21st century showcase, in many parts, of the face of old Japan. The river to the south, the Sai River, has on its far bank the main temple district of Teramachi (寺町). One of the more impressive ones in Japan, both sides of the road are lined with imposing walls and looming black-tiled roofs. Its eastern counterpart is the Higashiyama Temple District. In contrast to Teramachi's straight road, the eastern temples are dotted around the hillside in a maze of narrow streets. The Kodatsuno ridge also has a small temple area, dominated by Tentokuin.
Get you backpack ready and escape to explore.