Stunning, shimmering sunsets across the water, the peaceful lullaby of waves crashing and the wind blowing, the feeling of truly being removed for your everyday life … yep, islands are pretty much the best. While it's wonderful to get that coveted passport stamp, there are plenty of islands to escape to that don't require a passport.
1. St. Simons Island, Georgia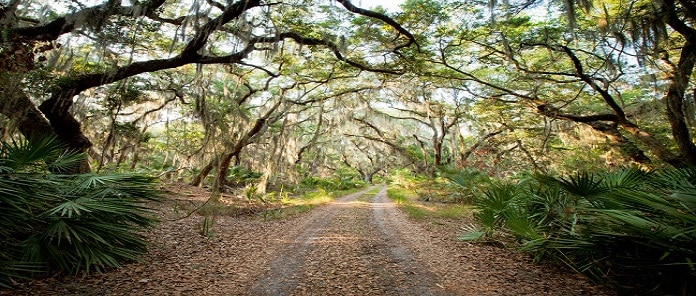 Ranked as America's No. 1 Favorite Beach Town in 2014, St. Simons Island offers "a triple threat of southern charm, serenity, and affordability" (Travel + Leisure). The 18-square-mile island amid the Atlantic is dotted with miles of pristine white-sand beaches, ancient oaks and lush green golf courses. A bike or trolley ride around the island delivers you to some of the area's oldest plantations or to the iconic 1872 lighthouse.
2. Ocracoke, North Carolina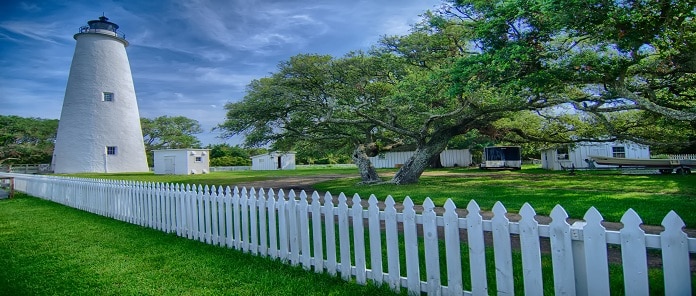 Majestic wild ponies, 13 miles of pristine sand beaches and the oldest lighthouse on the East Coast — these are only a few of the highlights of Ocracoke, the outermost island of the Outer Banks. First settled by colonists in the 1750s, the island serves as a perfect place for seaside recreation, exploration and relaxation. It's also a history-lovers paradise with its 250+ historic structures and Civil War artifacts.
3. Vieques, Puerto Rico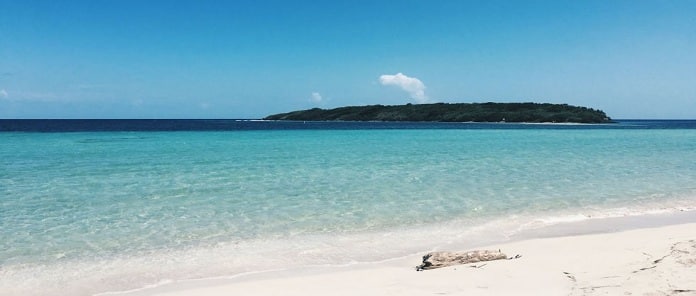 Nestled just 7 miles off the east coast of Puerto Rico, Vieques is a Navy testing site turned beach resort oasis. Not only does this island have the brightest bioluminescent bay in the world and the largest natural wildlife refuge in the Caribbean, but it also has over 40 sand beaches. If that weren't enough natural beauty for you, there's also wild horses freely galloping on those beaches. Yep, it's pretty much Puerto Rico's best-kept secret.
4. Amelia Island, Florida
An enchanting blend of French, Spanish, English and Mexican influences have shaped the landscape and culture of this 400+-year-old Florida island. Bask in 13 miles of Atlantic coastline, try your luck at one of the island's gorgeous golf courses or take a horse-drawn carriage down 50 blocks of unique housing, shops and dining in the historic district of Fernandina Beach. Whatever you choose, you'll understand why the island has consistently been recognized as one of the Top 10 Islands in the United States by Condé Nast Traveler.
5. Mount Desert Island, Maine
Home to Acadia National Park and the historic, upscale town of Bar Harbor, Mount Desert Island is 108 square miles of rocky coastlines, evergreen forests and crystal-clear lakes, not to mention some of America's oldest luxuries. See for yourself why this stunning, glacier-carved landscape inspired the likes of Rockefellers, Fords, Vanderbilts and Carnegies to contribute to its conservation.
6. Key West, Florida
The combination of remote isolation, subtropical temperatures and breathtaking landscapes has made Key West the popular escape for everyone from Ernest Hemingway to Jimmy Buffet. Take a stroll down any of the island's palm-lined streets and you'll find century-old pastel gingerbread-trim homes, world-class seafood eateries, bars and small shops that call Key West home. Take to the water for some of the best fishing, diving, snorkeling and boating in the world.
7. Kauai, Hawaii
Kauai is the oldest of the Hawaiian islands and boasts one of the most unique geographical landscapes in the world. The island is full of lush rain forests (a product of over 440 inches of rainfall each year) soaring mountains, steep sea cliffs, sandy beaches, coral reefs, small stretches of desert and even swamps. It's no wonder the island has been the site of more than 50 movies, including "South Pacific," "Jurassic Park" and "The Descendants," and is considered an unparalleled treasure of the Hawaiian islands.
8. Guam
Despite being just 200 square miles, Guam is the largest of the Mariana Islands and chock full of cosmopolitan charm and excitement. Walk the city streets and you'll find a fascinating mix of Asian, European and Polynesian cultures not to mention gorgeous beaches and lookouts, delicious fusions of cuisine and fascinating glimpses into the island's storied past. Fun Fact: You can reach a white sandy beach within 15 minutes from any point on the island.
9. Shelter Island, New York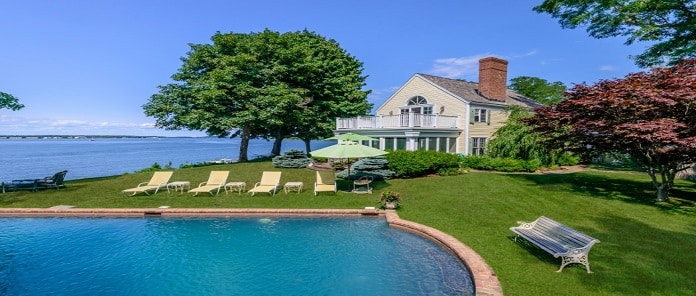 Located off the eastern tip of Long Island, Shelter Island is pretty much the Hampton's charming, less high-maintenance little sister. One third of the tiny island is owned by the Nature Conservancy to protect its natural marshlands, and it is full of nature and bird-watching trails. The rest of the island boasts some of the oldest buildings in America. Shelter Island Heights is officially recognized on the National Register of Historic Places for its collection of rural residences that have remained essentially unchanged since 1872.
10. Santa Cruz Island, California
With a portion of the island managed by the National Park Service and the rest being owned by the Nature Conservancy, Santa Cruz Island is a place of truly unique natural wonder. More than 600 types of plants, 140 kinds of land birds, 11 species of mammals, five types of reptiles and three species of amphibian call the 96-square-mile island home and so does one of the largest and deepest sea caves in the world. Maybe Darwin should have studied here instead.