Everybody has a bucket list of things they want to do or places they want to visit. This guide features fourteen places that you must add to your bucket list of places that you must visit before you die.
THE GRAND CANYON, ARIZONA
The Grand Canyon is one of the most beautiful places one can ever visit. They don't just call it Grand for nothing. It is a steep-sided canyon carved by the Colorado River in Arizona, United States. It is 446 kms in length and it stretches across 29 kms.
Phi Phi Islands, thailand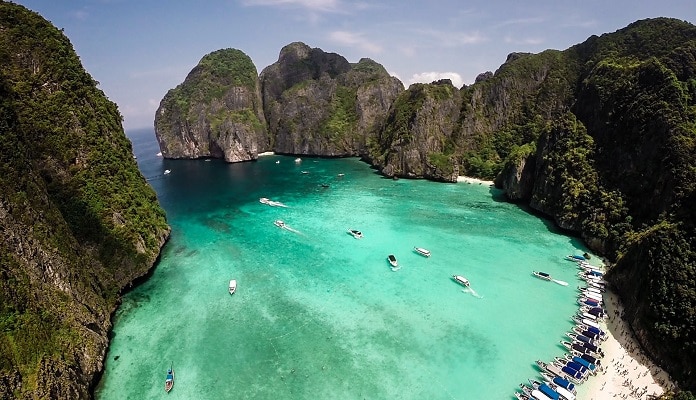 You must have heard about Phi Phi Islands already. It is the major attraction of Thailand located between Phuket and Malacca coast. It has the most wonderful white sand, turquoise water beaches which you must see before you die.
Great Barrier Reef, Australia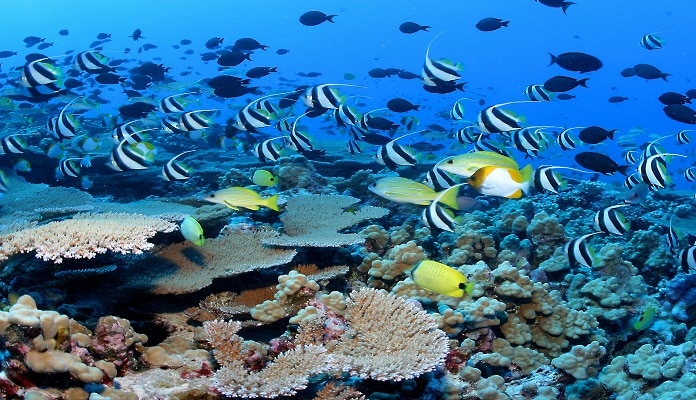 Great Barrier Reef is the word's most famous and largest coral reef. It is so large that it is the only living thing on earth which is visible from space. You can enjoy snorkeling, scuba diving, magnificent views and a lot more here.
Antelope Canyon, Arizona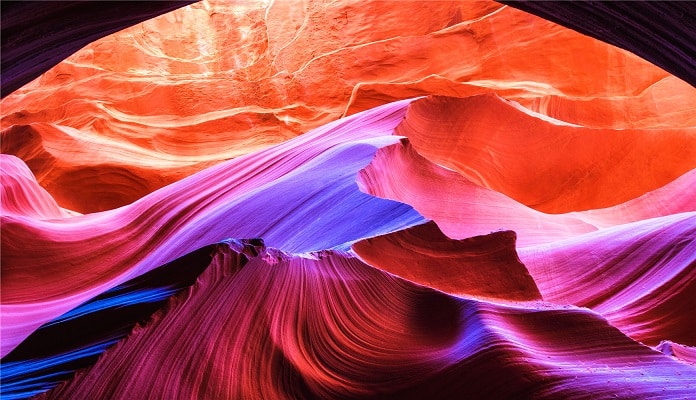 The view of Antelope Canyon is sure to send chills down your spine. It is a slot canyon located in Navajo land. It was formed by the wear of water rushing through rock. One cannot fathom the beauty of this Canyon until they actually witness it.
Reed Flute Cave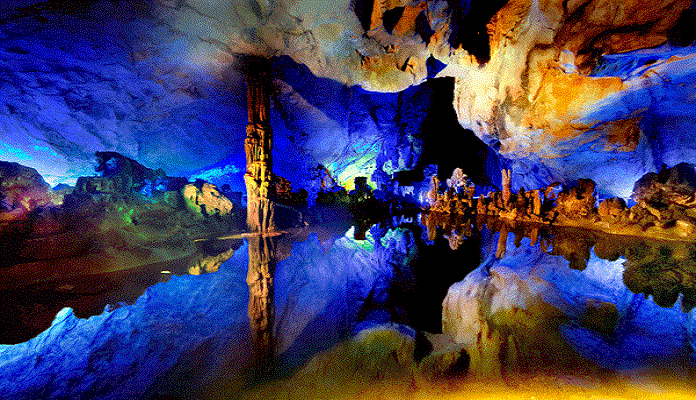 Reed Flute Cave is the most famous tourist attraction in China for over 1200 years now. It is also known as "The Palace of Natural Arts" and is enlightened with multi colored lights which offers a spectacular view of these pillar formations.
Sea of Stars, maldives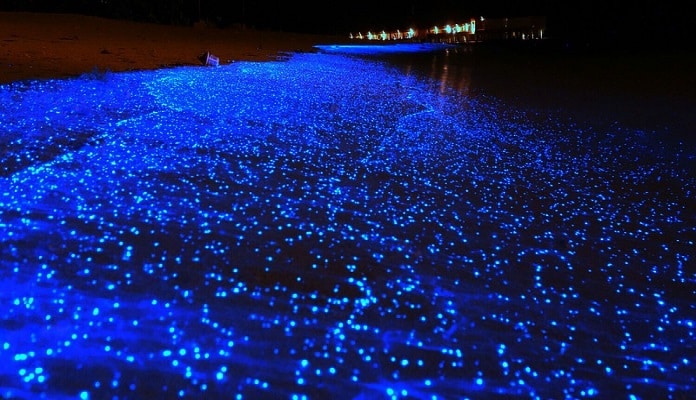 No amount of pictures can ever truly depict the beauty of these surreal blue waters. The star like formations is actually caused by bioluminescence, a chemical reaction that happens when micro organisms in the water are disturbed by oxygen.
The great blue hole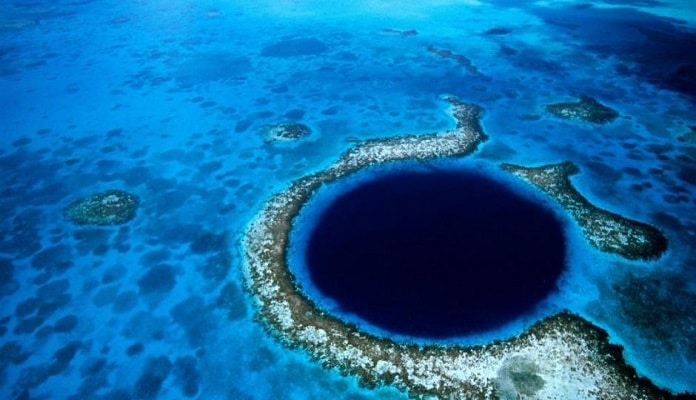 The Great Blue Hole is a giant underwater sinkhole, located off the cost of Belize. It is the world's largest natural formation of it's kind and according to statistics, it was found 153,000; 66,000; 60,000; and 15,000 years ago. It is circular in shape and is easily visible from above.
Jellyfish lake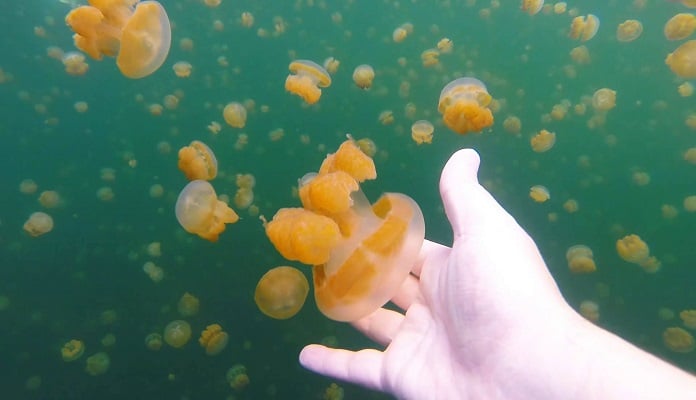 Located on Eil Malk Island in Palau, Jellyfish lake is as unique as it gets. If you love snorkeling, then add this place to your bucket list and enjoy snorkeling with the beautiful golden jellyfishes.
Waitomo Glowworm Caves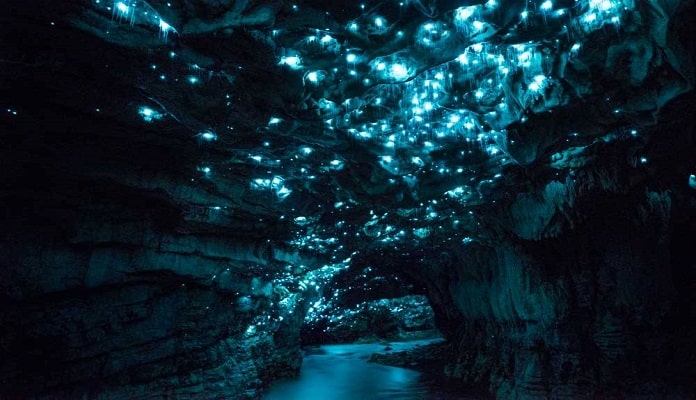 It is a cave in New Zealand, known for its population of Arachnocampa luminosa. It is a glowworm species which is found exclusively in New Zealand. Witness the beauty of these glowworms while riding in your boat through this magnificent cave.
Iceland ice caves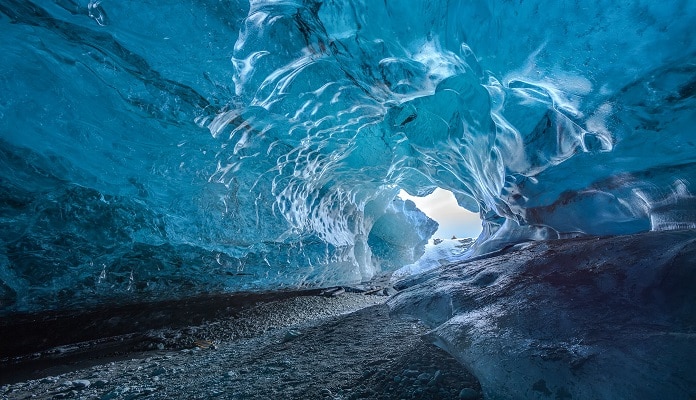 These ice caves have amazing clear and blue ice. You can also witness white, grey, or even black ice here. You can get a guided tour of these caves from November to March. It is a truly mesmerizing wonder of nature that must be on your bucket list.
Taj Mahal, India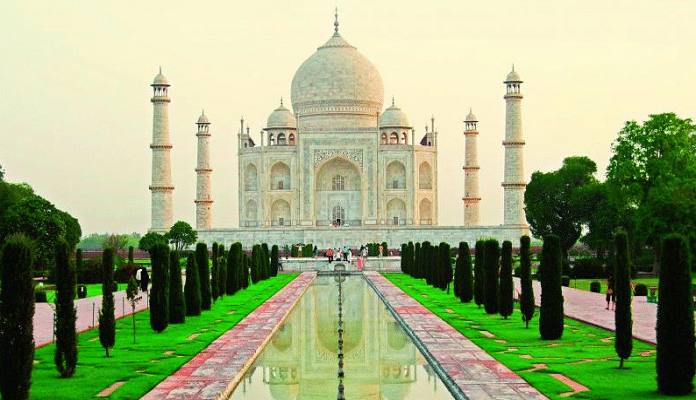 Taj Mahal is a symbol of love that was built in 1653, by Mughal Emperor Shah Jahan in memory of his wife Mumtaz Mahal. It is an ivory-white marble mausoleuma, a jewel of muslim art in India, which attracts millions of tourists all around the year.
The great wall of china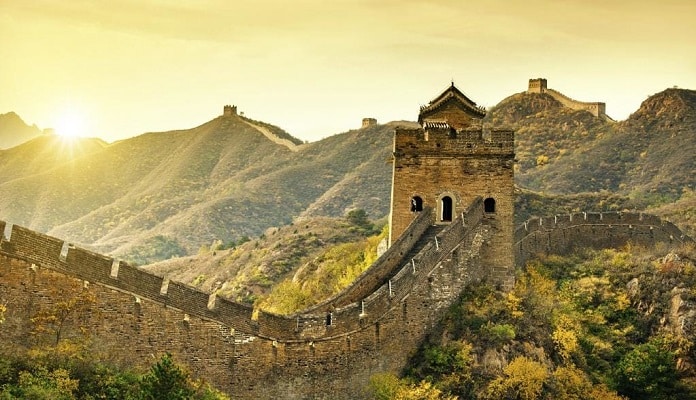 The Great Wall of China is listed in World Heritage Sites by UNESCO. It is 21,196.18 km in length and dates back to more than 2300 years. It took a lot of blood and sweat as this wall was built by different states to protect their territorial borders. All this effort is definitely worth a visit.
Venice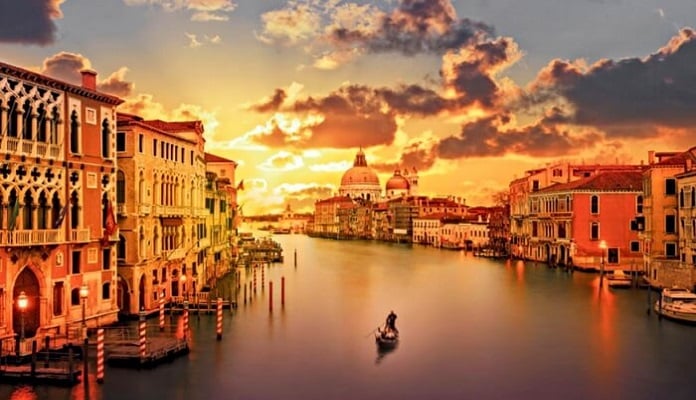 Venice is one the most romantic destinations in the world. It is made up of more than 100 islands, and has almost no cars. Venice attracts millions of tourists to its beauty so try to plan your trip in the off peak season, which is winters, so you can actually enjoy roaming around this place.
Niagara falls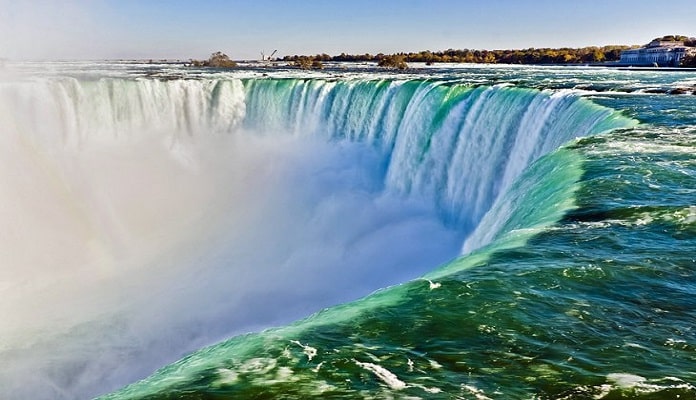 Located in Niagra Falls, Ontario, three waterfalls- American Falls, Bridal Veil Falls, Canadian Fallsare are collectively named as Niagra Falls. These are present at the border of Canada and The U.S. Niagra Falls produce the highest flow rate compared to any waterfall on earth. It is 176 feet high and has 150,000 U.S. Gallons of water. Niagra Falls is visited by around 30 million tourists every year.