Undoubtedly, Hindu temples have great looks and splendid architecture. These temples reflect the ideas and beliefs of Hinduism. There are many magnificent temples of different Hindu deities in the world that will mesmerize you. Here is a list of some of the most beautiful Hindu temples in the world that you cannot miss.
1. Shri Swaminarayan Mandir, Atlanta, Georgia: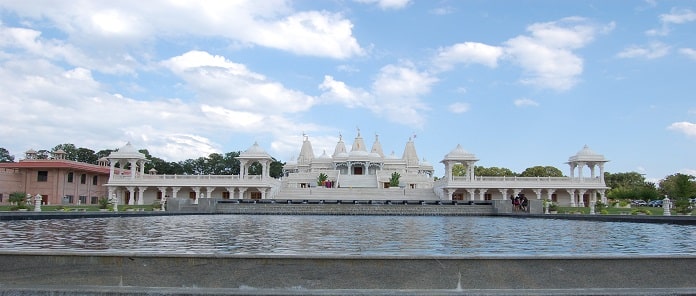 Spreading over an area of more than 30 acres,  Shri Swaminarayan Mandir is built by BAPS Association. The building materials such as hand-craved Indian pink sandstone, Turkish limestone and Italian Carrara marble are utilized in constructing it. This 34,450-piece stone wonder made with the hard work of over 1300 experts and 900 volunteers. Many tourists come here to admire its beauty and worship God Swaminarayan.
2. Ramanathaswamy Temple, India: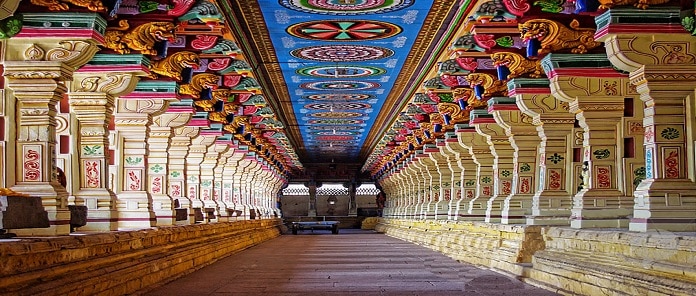 Lord Shiva is the main deity of Ramanathaswamy temple situated in Tamil Nadu state of India. It is popularly known as Rameshwaram temple. Millions of pilgrims come here every year during the month of February or March to celebrate Maha Shivaratri, a festival dedicated to Lord Shiva. He is worshiped here in the form of jyotirlinga. The temple covers an area of 156 acres making it one of the largest Hindu temples in the world.
3. Sri Subramaniar Swamy Devasthanam, Batu Caves, Malaysia: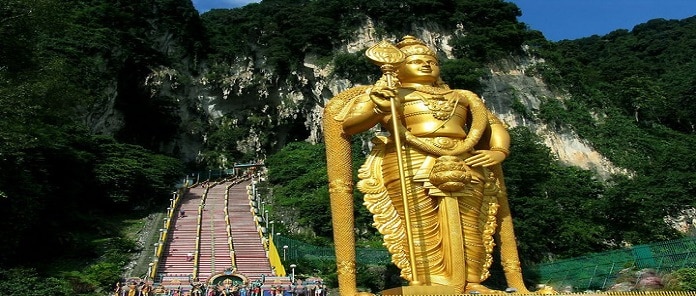 Located 13km north of Kuala Lampur, Sri Subramaniar Swamy Devasthanam temple at Batu caves is devoted to Lord Murgan. The statue of Lord Murgan stands at a height of 42.7 meters. It attracts millions of worshipers from various countries such as Singapore, India and Australia during Thaipusam festival celebrated in late January or early February.
4. Pashupatinath Temple, Nepal: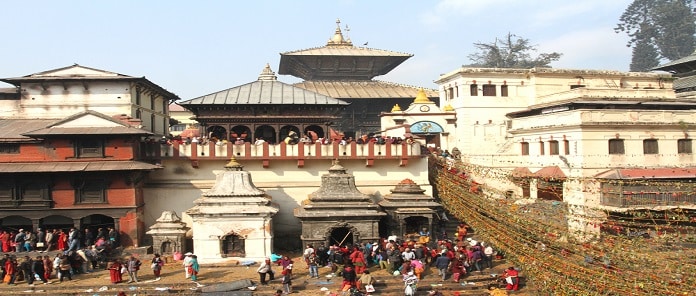 It is one of the most beautiful and oldest temples of Hindus in the world. Pashupatinath temple having Pagoda style of architecture is also included in the list of UNESCO World Heritage sites. This temple is visited by many devotees of Lord Shiva(also called Pashupatinath), especially during Maha Shivaratri. Only the person who follows Hindu religion have a right to enter in this holy shrine.
5. Arulmigu Sri Rajakaliamman Glass Temple, Johar Baru, Malaysia: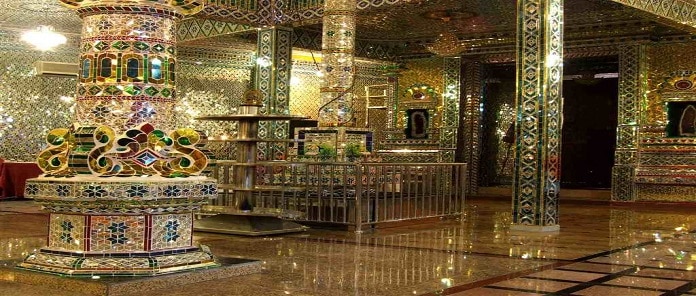 This amazing temple is visited by locals as well as tourists. It is the first and only glass temple in Malaysia. Here, you can find 10 gold-finished sculptures, 10 white marble statues, Atham lingam belonging to Lord Shiva as lotus and the walls embedded with mukni rudraksha beads. Around 300,000 glass pieces of various colors are used to decorate the temple, thus you must visit this picturesque place.