Grand Cayman, Little Cayman and Cayman Brac together form the Cayman islands. Beautiful beaches, delicious food, amazing wildlife and aquatic creatures make it one of the most desired destination for Caribbean travelers. Here you will find some of the must-visit places in Cayman islands offering indelible experiences.
1. Stingray City:
Situated in Grand Cayman, it is the shallow sandbar where you can touch and feed stingrays through snorkeling, diving or a boat ride. There are also some trained guides who will tell you how to stay protected from the stingray's sharp and other safety points. It is necessary to follow these guidelines otherwise spending time with these small sea creatures could be dangerous for you.
2. Seven Mile Beach:
This crescent-shaped beach is one of the best and most beautiful beaches in Caribbean. The calm atmosphere and spectacular surroundings of the beach allows the tourists to relax and enjoy natural beauty. The crystal clear water gives an opportunity to first-time snorkelers to learn snorkeling and explore underwater life.
3. Queen Elizabeth II Botanic Park: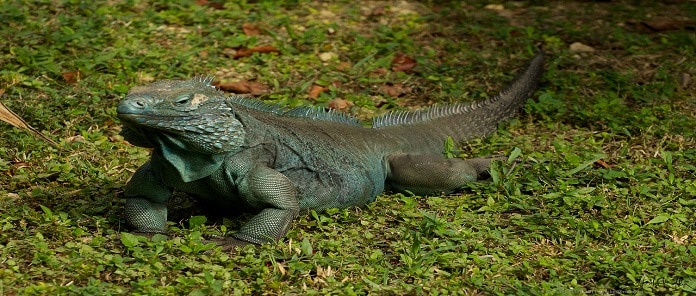 You can get an idea about Q.E. II Botanic park by its name i.e. it was opened by Queen Elizabeth II to preserve flora and fauna. Here, you can see many rare animal and bird species like blue iguana, the Grand Caymon parrot etc. There are also some medicinal plants, tropical flower gardens and mahogany woodlands.
4. Pedro St. James National Historic Site: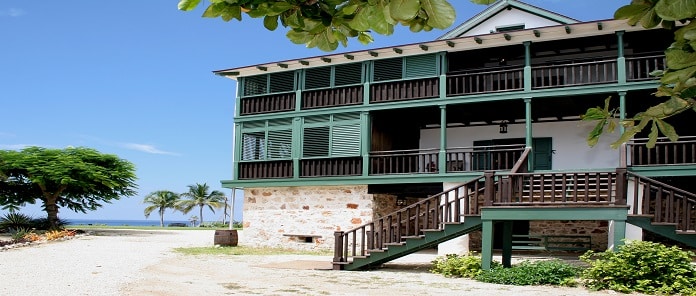 Surrounded by landscaped ground, It is a three-storey stone restored house built by Pedro in the late 18th century. It is also called "Birthplace of Democracy in the Cayman Islands".  You can known more about its history through a 3D multimedia presentation play in the house. The locals also call this historic site as Pedro's castle.
5. Cayman Turtle Farm:
If you like turtles very much and want to learn more about them, then Cayman turtle farm is a perfect place for you as here you will find two endangered species of turtles i.e. Kemp's Ridley sea turtles and green sea turtles. There are wading pools and tanks through which you can view and touch baby turtles.
6. Mastic Trail:
It is a 200-year old trail surrounded by many stunning colorful plants ,thus it is the best place for hikers and nature lovers. Mastic trail is called so due to presence of black mastic and yellow mastic trees. The visitors can spot various birds during their journey such as Caribbean doves, Cuban amazons, white-crowned pigeons and vitelline warblers.