With over 5000 km of coastline and 1200 enchanting islands, Croatia is really one of the best destinations for travelers. This Eastern European country has many beautiful towns that allow visitors to explore authentic culture and enjoy delicious local cuisines. Here is a list of some most charming towns in Croatia that you need to visit.
1. Split
Split is one of the largest towns in Croatia. The town is highly known for its historic sites, out of which, Diocletian's Palace is the major one. The palace was built by Romans in the fourth century, thus of great importance for historic buffs. The Diocletian's  palace was also filmed in the 4th season of HBO series 'Game of Thrones'. Split's subterranean market offers memorable shopping experience to travelers, thus don't miss it. If you want to have the panoramic views of the town, then hike or bike to the peak of Marjan.
2. Rovinj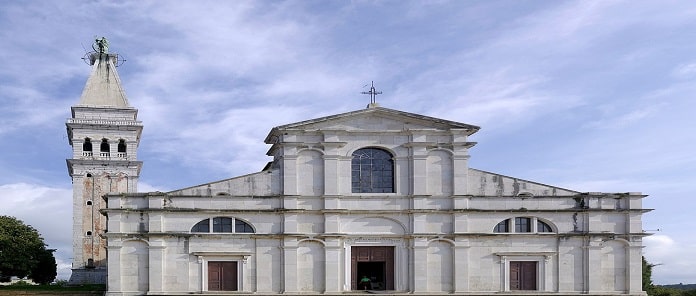 Also called Venice of the Croatian coast, Rovinj is popular for its cobblestone streets, Italian-influenced atmosphere, architecture, fine restaurants, amazing nightlife and quaint shops. The bell tower of Saint Euphemia Cathedral is center of attraction for many tourists, thus don't forget to visit that place. There are also beaches where you can soak up the sun and appreciate natural beauty. If you want to escape from crowd for a day, then you can take a boat trip to the closely situated archipelago.
3. Dubrovnik's Old Town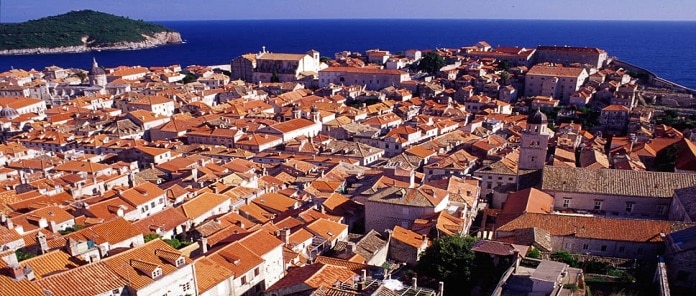 The Old Town of Dubrovnik is one of the well-known places in Croatia. The 16th-century sturdy stone walls and baroque-styled churches in Old Town attract lots of tourists. If you want to have the best views of the town, then walk on the city walls. You can also explore the historic town via kayaking. Rector's Palace, Church of St Ignatius of Loyola and Pile Gate are the major tourist attractions in the Old Town.
4. Trogir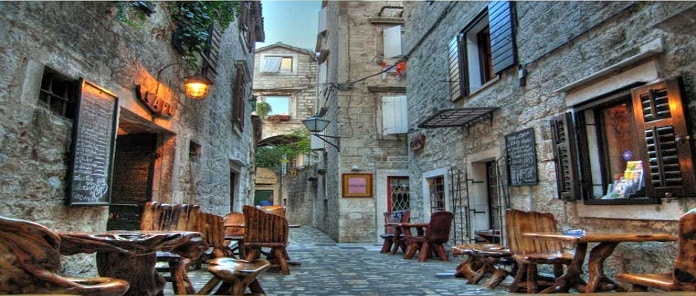 Situated on the central Adriatic coast of Croatia, Trogir was founded by the Greeks in the third century. Discover around 14th century well-preserved buildings, stunning Venetian Cathedral of St. Lovro and Roman ruins. Walk through the ancient streets of this small town to see art galleries and reach hole-in-the-wall restaurants. Pantan Beach, Okrug Beach, The Cathedral of St. Lawrence and Kamerlango Castle are the places worth visiting in Trogir. 
5. Hvar Town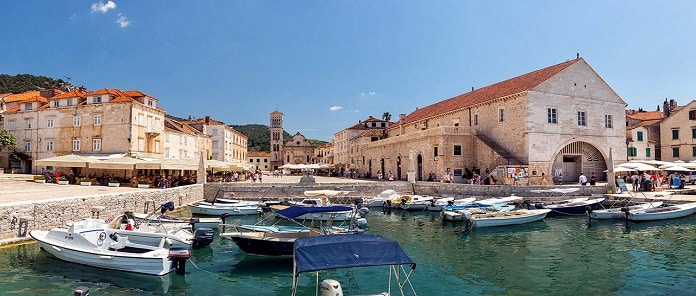 Hvar is famous for its clear water beaches and Gothic palaces. This port town is visited by many travelers during the high season. You can take a short boat ride from the town to explore secluded beaches of Pakleni Islands. Hvar town is a home to some archaeological sites like the prehistoric site of Vira, villa rustica Soline etc. Apart from this, Hvar also allows the visitors to do party all the day.
6. Rastoke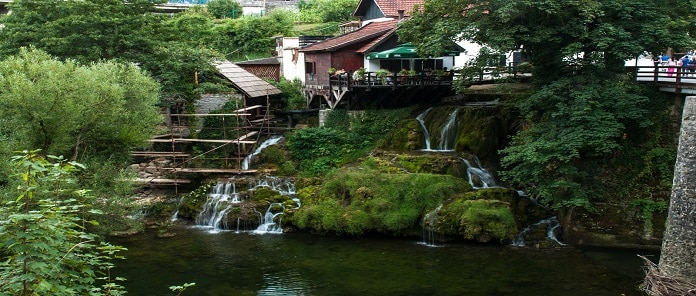 It is one of the most charming places to visit in Croatia. Here, you can enjoy scenic beauty as well as water adventures. There are class-three rapids for daredevils whereas single kayak for the sporty. You will get a chance to see 300 years-old village with houses and well-preserved old watermills. Thus, must visit Rastoke to hear the sounds of waterfalls and eat yummy local cuisines.