Visiting city parks is the best way to get a break from hustle and bustle of daily life. The fresh air, surrounding greenery, beautiful plants and flowers will make you feel relaxed. There are also some city parks where you can enjoy music concerts and explore museums as well as historical sites. Let's check out some of the must-visit city parks in the world.
1. Golden Gate Park, San Francisco:
Golden Gate Park is one of the biggest parks in the United States. There are many interesting things to see here such as miniature garden rail road, Herschel-Spillman Carouse, Koret Playground and splendid Butterfly Zone. In addition to this, there is a Conservatory of Flowers where you can find 1700 species of tropical and aquatic plants. Japanese Tea Garden and De Young Museum also attracts most of the tourists, thus don't miss it.
2.  Keukenhof, Netherlands: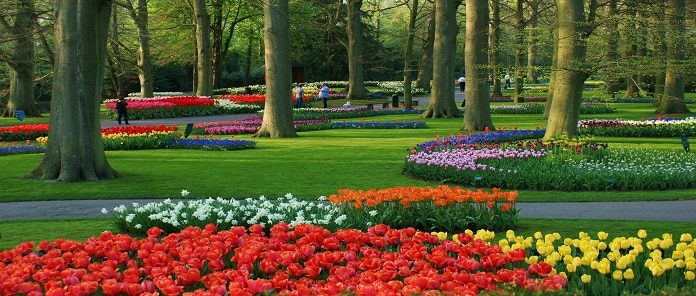 It is one of the world's most beautiful public parks having over 7 million tulips, hyacinths and daffodils.These flowers bloom between mid-March and mid-May. Keukenhof is also known by the other name called Garden of Europe. It spreads over an area of 32 hectares. There are different types of garden in this park like nature garden, the Japanese country garden, the historical garden etc.
 3. Stanley Park, Vancouver:
Surrounded by water, Stanley Park was the first of its kind in Vancouver. The Hollow tree, the Jubliee Fountain, the Totem Pole display are the main attractions of the park. It also features lakes, forest trails, beaches,rose garden and a small golf course. You can watch cultural events organized during summers. Don't forget to visit the glittering freshwater lake the Lost Lagoon.
4. Park Guell, Barcelona: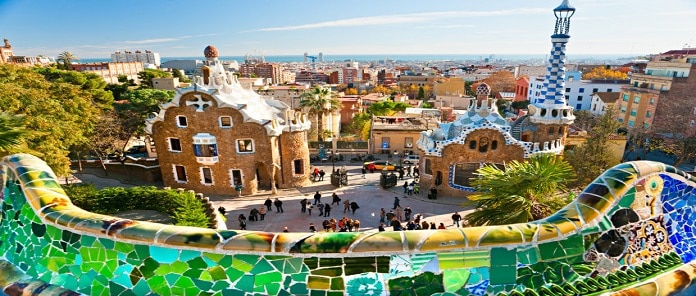 Park Guell situated on Carmel Hill in Barcelona is famous for its mosaic work and monumental precinct featuring unusual buildings and stone architectures. The park resembles the best work of Catalan architect Antoni Guadi. It was also declared as world heritage site by UNESCO in the year 1984 under "Work of Antoni Guadi". The Monumental Zone, Serpentine bench and the Gaudi House Museum are the highlights of the Park Guell.
5. Hyde Park, London: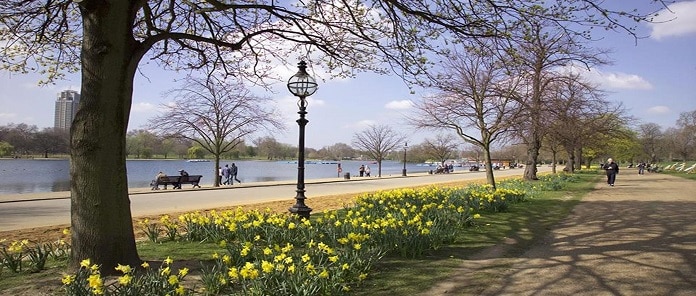 It is one of the largest and Royal parks in London. You can do various activities here such as horse riding at Hyde Park Riding School, swimming at Serpentine Lido, pedal boating and rowing in Serpentine River. The best time to visit Hyde park is during winters because at that time, the park dresses up in lights and offers its visitors memorable experiences. Speakers Corner, Diana Princess of Wales Memorial Fountain and the Statue of Achilles are the popular landmarks of the park.
6. Central Park, New York:
It is one of the most famous and picturesque parks in the USA, covering an area of around 800 acres. Central Park is visited by more than 35 million people annually. You can do many things here like relaxing near lakes, boating, exploring wildlife at Central Park Zoo, walking through woodlands, watching a free concert in summers, enjoying horse-drawn carriage rides etc.