Singapore is one of the most popular tourist destination in South-East Asia. It is a gorgeous place speckled with sky-high buildings and shopping malls. If I could only choose 3 words to describe Singapore, they will be Sophisticated, Luxurious and Expensive, bummer right? Singapore is one of the most popular but at the same time most expensive country to visit. But, if you're planning to go for a vacation for 4-5 days then think no more. Singapore is the best choice for a short vacation. But don't worry, this article features everything that you must do in Singapore, and that too within 5 days so you won't miss out on anything.
Universal Studios in Sentosa Island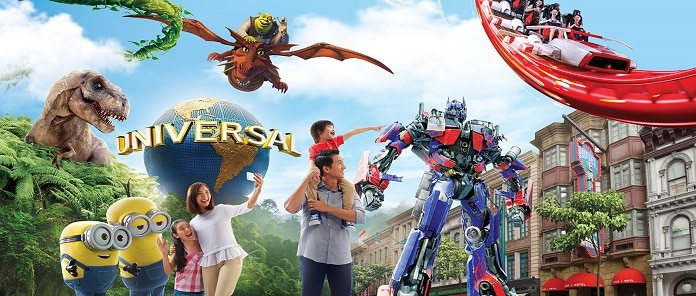 If you are someone who is obsessed with Disney then this is just the right place for you. It is a theme park located within Resorts World Sentosa. It is the second Universal Studio to be opened in Asia. The island has a 2-kilometre stretch of artificial, sheltered beach and plenty of attractions for all age groups. It is best suggested to visit Universal Studios in the morning so you don't miss out on any activity here. There are number of rides like Sesame Street Spaghetti Space Chase, Canopy Flyer, Enchanted Airways, Magic Potion Spin, Dino Soarin, and many more. Next comes the Theaters where you can watch 4D shows like Elmo's TV time, Shrek- 4D Adventure, Lights..Camera..Action, etc.
Gardens By The Bay
Head out to explore the city's Civic District with its imposing buildings. The Padang Cricket Club is worth a visit here. Gardens by the Bay is part of a strategy by the Singapore government to transform Singapore from a "Garden City" to a "City in a Garden". It is a nature park consisting of three waterfront gardens: Bay South Garden, Bay East Garden and Bay Central Garden. This nature Park is specially loved by children.
Merlion Park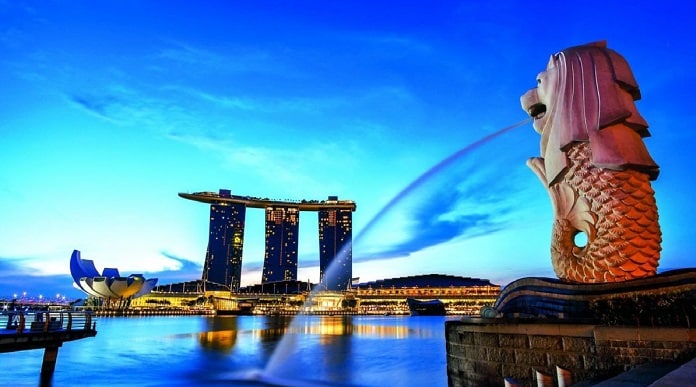 Then comes one of the Singapore's most famous landmarks – the Merlion statue in Merlion Park.The Merlion is a mythical creature with a lion's head and the body of a fish that is widely used as a mascot and national personification of Singapore. You don't wanna miss out on taking your picture with this mythical part lion, part fish creature.
Night Safari
As dusk falls, over 1,000 nocturnal animals start their nightly rituals. Get up close to them as they frolic, graze and hunt with an exciting tram ride that takes you through 7 geographical regions and more, embark on this journey through the world's very first wildlife night park. The Night Safari currently houses over 2,500 animals representing over 130 species, of which 38% are threatened species.
National Museum Of Singapore
Singapore's National Museum is good enough for travelers to visit twice. It is the oldest museum in Singapore. It was first started as a library. The museum focuses on exhibits related to the history of Singapore. This museum was  designed in Neo-Palladian and Renaissance style and consists of two rectangular parallel blocks, with a dome at the front of the building.
River Safari
The River Safari is a river-themed zoo and aquarium located in Singapore. This museum is the first of it's kind in South Asia. The park consists of a total of 10 different ecosystems around the world. One of the main attractions here is a pair of male and female pandas name Kai Kai and Jia Jia. They are housed in a specially constructed climate which changes throughout the four seasons emulating their original environment. The park also features a boat ride called the Amazon River Quest that features over 30 wildlife species.
So what are you waiting for? Book your tickets now and enjoy your vacation with the help of this itenary planned just for you.