Cuba, the largest Caribbean island, is known for its sugar-white beaches and Spanish-colonial architecture. It has been visited by millions of tourists from the past few years. There are many interesting things to do in Cuba such as ride in a 1950's classic car, party in underground cave club, watching Atlantic sunset and many more.
1. Taste lip-smacking street food:
You should savor the delicious street food in Cuba. Must-try dishes include coconut pie, goat platter, pork burgers, Hawaiian pizzas and guava milkshakes. In addition to this, you can relish freshly roasted peanuts sold by street vendors.
2. Party in underground cave club:
How would you feel while doing party inside a natural cave? Surely, it will be exciting for you. In Trinidad, there is a dance club called Disco Ayala built in a real cave allowing its visitors to have a lot of fun. You can also enjoy performances of acrobats, fire dancers etc that occur every night.
3. Walk on the beautiful beaches:
Walking on the white sandy beaches will give you an awesome feeling. There are many picturesque beaches in Cuba but the most prominent one is Varadero. You will not find any difficulty in getting hotel accommodation here due to presence of over 50 all-inclusive hotels.
4. Watch live music and dance show:
When you will explore Cuba, you will find that Cubans like music and dance very much. The local musicians offer some unforgettable experiences to the visitors. Afro-Cuban rumba at Callejon de Hemel attracts most of the tourists. You can watch it on Sundays during afternoon. You should also do not miss the spectacular dance show at Teatro Nacional.
5. Get lost in Atlantic sunsets: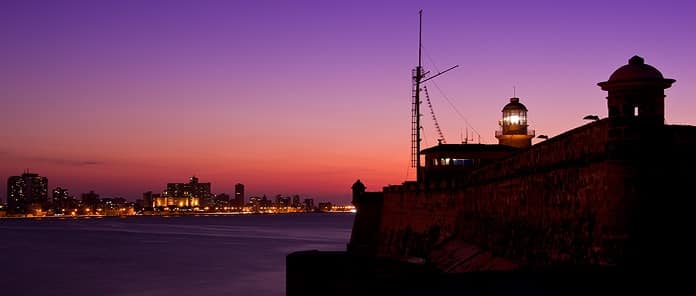 If you want to see stunning Atlantic sunsets, then El Morro in Cuba is perfect destination for you. You will have incredible views of sunset from this fortress built in 16th century. A ceremonial canon firing also occur here each night at 9 pm.
6. Enjoy Water sports: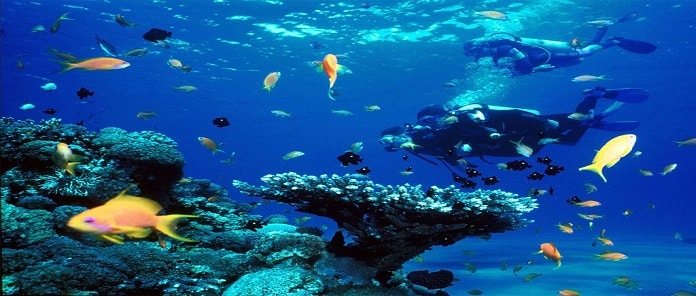 Cuba is one of the best places in the world to enjoy water sports. You  can admire aquatic creatures and gorgeous coral reefs while snorkeling or scuba-diving at Caslida Bay of Cuba. Apart from this, you can indulge yourself in fishing, sailing, surfing etc.
7. Ride in 1950's classic car:
There are many classic American cars like Ford, Chevrolet, Russian Volgas etc belonging to 1950's or earlier available in Cuba that offers memorable ride experiences. Having a Hawana tour in an antique car is the best way to explore the city.