Good travel is the result of good planning. That applies to any trip you take, but it's especially true when you're heading to a foreign country. It can be tempting to book a ticket and start fantasizing about your getaway, but there's work to be done. In addition to the planning any trip requires—lodging, restaurants, activities, and so on—international travel calls for extra steps and research to ensure a stress-free experience. Fortunately, we've broken it all down into a ten-point plan that will help make your next international getaway a success.
• Check your passport and and make sure it is in date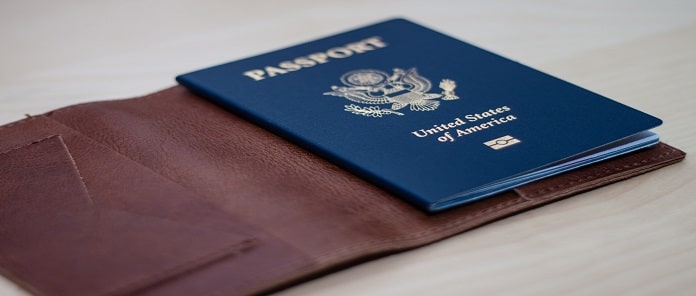 It might sound simple but there is nothing that dampens your pre-holiday excitement quite like the realization that you can't find your passport or that it's out of date. Checking it a couple of months in advance is something few of us would think about doing, yet it's imperative you do – otherwise your holiday could be over before it's even started.
Be aware that there are also some countries that require your passport to be valid for a particular period from your date of arrival. For example, the United Arab Emirates, Kenya and Turkey all require a minimum period of six months to be left on your passport from your date of entry.
• Prepare your finances and tell your bank before you go abroad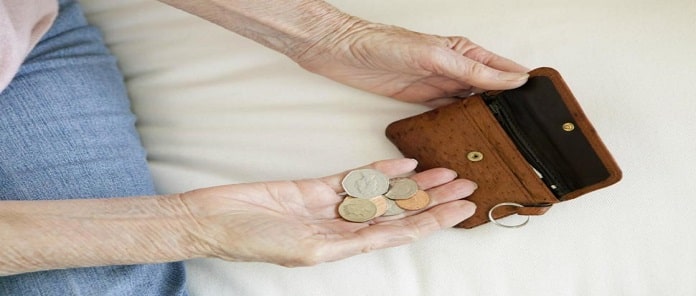 It's important that you contact your bank to let them know that you are going abroad and that you may want to use your debit or credit card while you are away. This is because any sudden overseas activity can cause them to become suspicious and without warning your card could just be stopped. Also be sure to take an emergency phone number to contact them, just in case.
• Plan how to and where to spend your travel money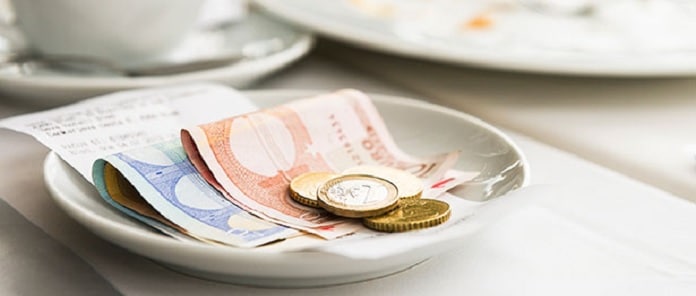 Leaving your travel money to the last minute is another mistake which could cost you. If you are planning on taking currency, the cheapest rates will be found online, which you can either arrange for delivery or pick up. An alternative to cash is to get a prepaid card. This works on a pay-as-you-go method and you simply load a certain amount of money on to the card and then if you want to top up, you just go online or ring up. It's a great way to budget, however some of these cards do come with hidden charges. If you are planning on using your credit card while abroad, avoid huge charges by applying for a credit card that is specifically designed for overseas usage.
• Check you have the essential documents and make copies of those too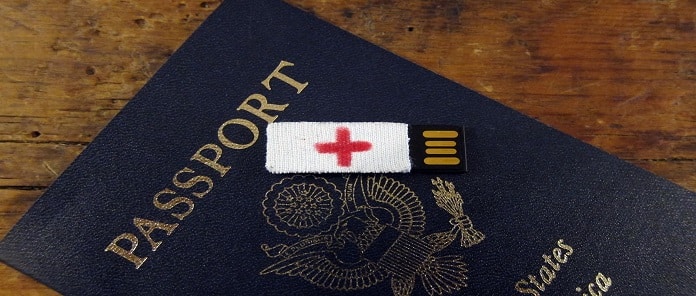 Whether this is entry visas or your driving licence, your boarding pass or hotel confirmation, get organised and put them all together in a plastic folder. It's also helpful to take a list of useful numbers, for example emergency contact details if your mobile phone or debit or credit card is lost or stolen. Making a note of your passport number is also important in case you were suddenly to find yourself without it.
Most importantly, have at least one color copy of your passport's ID page stored somewhere safe and separate from your passport. You should also make copies of any visas that pertain to your current travels. Hotel reservations, train ticket confirmations, and all other travel documents should be copied as well. In this digital age, it is very convenient (and eco-friendly) to only have digital copies of these documents handy. That's fine, but be sure that these items are saved to your device locally so that you can access them without an Internet connection. Also, if you're going to store sensitive information (like a scan of your passport) on your phone or in your email inbox, make sure your passwords are strong enough to keep potential intruders out.
• Get vaccinated and stock up on medicine
Depending on where you're going, you may need to get special vaccines or medications as a precaution against various diseases. If you routinely take any prescription medication, make sure you have enough to cover the duration of your travels so that you don't run out while you're overseas. Finally—and especially if you're going to any remote regions—it's wise to pack non-prescription medicines (aspirin, Imodium, etc.) that may not be easy to find.
• Buy health and travel insurance. (EHIC if you are going to Europe)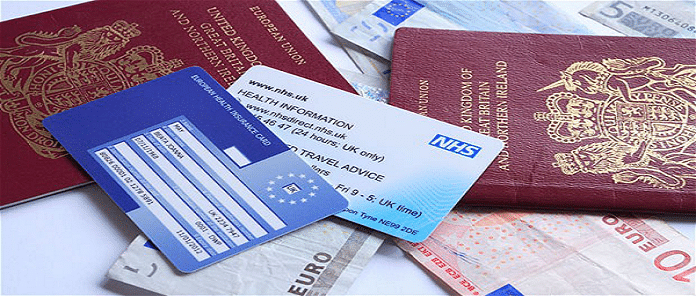 Making sure you have an in-date European Health Insurance Card (EHIC) will ensure that if you were to get ill while you were away, you would be entitled to either free or subsidised health care. The EHIC is free to apply for, so don't be misled by websites which charge a fee. Just go to the NHS website where you will be able to apply for your free card. While it's important to have an EHIC, it isn't a substitute for travel insurance. Getting cover will protect you against a variety of potential things that could go wrong and threaten to ruin your holiday such as lost or stolen baggage, delayed flights and medical charges not covered by the EHIC.
Before you travel, check your health insurance policy to see if it includes international coverage. If not, consider buying a short-term policy that will cover you while you're abroad, in case something should happen. Similarly, a smart way to protect your trip and your money is to purchase travel insurance. Policies and coverage vary from provider to provider, but the basic idea is that you can have your money refunded if your trip has to be cancelled, postponed, or cut short for any number of reasons.
• Learn key phrases in the local language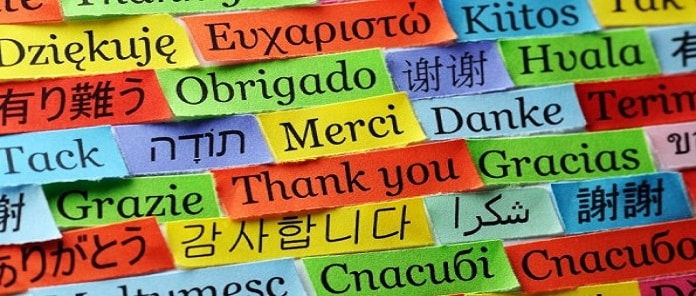 If you're traveling abroad to a country where you don't speak the primary language fluently, you'll likely want to pick up a few useful travel phrases before getting off the plane. Of course, it's helpful to know how to say basic greetings, express gratitude, indicate 'yes' or 'no' and ask where the bathroom is — and showing your interest in and respect for the language and culture you're stepping into can go a long way when interacting with local residents. Beyond the standard introductions, here are few useful travel phrases to learn in another language to make your travels easy, safe, and fun:
• Do you speak English? Start with this one and you'll be amazed at how much time you'll save. In many countries, many people learn English as a second language during their school-age years.
• Hello, Goodbye: While there are many variations of hello and goodbye (good morning, good night, etc.) that are worth knowing, learning these two words will help you simply greet and bid farewell any time of day.
• Please, Thank You, I'm Sorry: The art of humbleness, politeness and modesty never get old.
• Excuse Me: For moments when "please" in a more apologetic tone won't quite do the job, this phrase will help make your presence known in a non-intrusive fashion.
• Numbers 1-10: Imagine shopping or giving a taxi driver an address without knowing numbers ?
• How much is this? While we're on the subject of numbers, even when you're in a foreign, there is really no way to avoid spending money at some point, so make sure you know what's what to avoid paying more than you bargained for.
• My name is…/I'm from… If you happen to chat it up with a local, knowing how to say your name and where you're from will help you appear friendly without having a lengthy interchange.
• Where is the restroom? To avoid performing charades every time you need relief, this phrase comes in handy. Also, knowing how to say "where is" arms you with the ability to ask for directions if you're lost. And when hand signals can't quite get you to where you need to go, it might be helpful to learn a few directional terms like 'right,' 'left,' 'east,' 'west'…you get the idea.
• Water: If you don't want to drink beer or soda for the entirety of your vacation, consider learning this word. If you're traveling to a developing country where local water supplies are not safe to drink, consider learning the phrase "Bottled Water."
• I would like… This works great in a restaurant. Simply say this phrase and then point to the menu! Makes ordering a snap.
• I do not understand: Instead of nodding in agreement when you're lost in a conversation, learning to articulate your confusion will save you some time (and your sanity!).
• Get power backup for all your electronics
Whether it's a road trip to the next state along or a flight across the continent, you'll need an assortment of technology to keep you connected, powered up, and organized. Packing for a long term trip around the world can be a challenge. The contents of your backpack should get you through a variety of climates, sustain you economically, be culturally sensitive, and should support a variety of physical activities without weighing you down.