There are a number of travel guides and their companies can be found at the doorsteps if you want to travel anywhere. They provide the facility of each and everything i.e. a pickup from home to the flight, from flight to your hotel and then to your home again. They usually play the role of a mediator between you and your travelling experience. It is somehow very exhaust free also because they manage each and everything for you so the botheration of travelling just vanish and you feel very comfortable during all your trip but in case you are a budget traveler and want to explore few places of your own choice, then it becomes really hard to manage with them.
These travel guides and their companies use to tie up with the restaurants, taxis, airport authorities and the local peoples of that particular area. So they endure money from them as well from the people who are going to travel. It might be possible you get the same flight and hotel of stay at the same price on your own or maybe at the less price than you are provided by these agents. Therefore they seek your hard earned money at each and every point.
Basically, if you are educated enough and an intellectual person, you can make your travelling more fun and enjoyable in your own way. As we know almost every person these days is using the internet on your mobiles. When we are planning to go on a trip, we just need to check all the status online whether it is about a flight, restaurants, hotels or the places to visit during your trip. There are many applications which provide you with access to everything and at a very cheap price too.
First of all just go online to check the place you want to travel, check out the places to visit and make a list of the places which you found really adventurous and worth to explore. Just find out the best place where you would love to stay having all the best opportunities of the market accessibility, local food and shopping etc. If you find everything fine then you can easily book your hotel online by just directly contact the hotels as all the phone numbers are accessible these days whether local or international. If you are done with your search about the place, hotel and restaurant and feel satisfied, book your air ticket as it is very easy these days.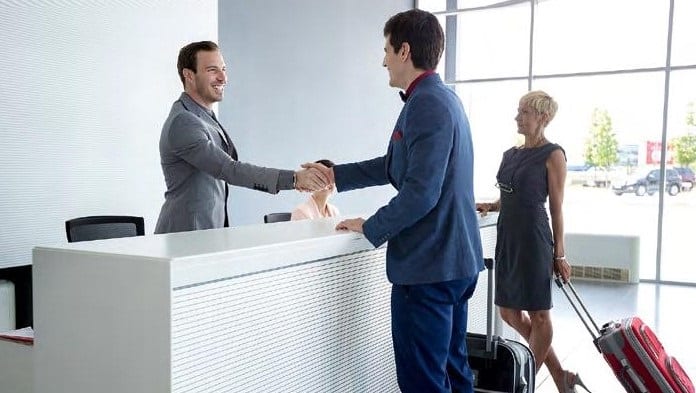 The prices of all the airlines are really comparable therefore find the flight which is more suitable for you. It should be kept in mind that if you are planning for some trip, try to make a plan two to three months before because you would find the bookings at very cheap prices instead of on the spot bookings. This applies to everything like flight, restaurants and hotels moreover, it helps you to save you from botheration and exertion. It would save your money too.
One thing should also be noted that whenever you plan your trip with a travel agency they have a strict plan for everything. They, of course, would take you at every place but you hardly get the much time to spend at your favourite place because they plan it with many people at the same place but if you travel some trip on your own then you can manage your time accordingly and can spend how much time you want to at your favourite place. Next time keep searching your favourite place online and plan in your own personal way.
Happy Travelling!!!