Seychelles is a tiny dot on the World Map but surprisingly, this nation island comprises of a whopping 115 islands. Seychelles is located off the coast of East Africa, an isolated, dream destination for honeymooners, celebrities and high-end tourists. No doubt Seychelles is known to attract newly weds but really there's so much more to Seychelles than just romantic get away beaches for honeymooners. If you're someone who still doesn't have a dream destination then, I bet after reading this article Seychelles will surely become your dream destination.
Anse Source D'Argent

This is one of the most popular and most beautiful beach in Seychelles. It is an ultimate paradise, bordered with unique and enormous granite boulders, lined with palm trees all along the beach that will give you a feeling of seclusion and also provide you with a sense of peace and relief. You must stay here till the evening to witness a sunset that you'll never forget.
Anse Lazio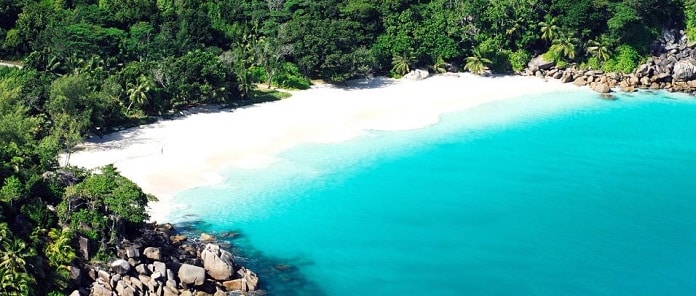 This beach is rated as the 6th most beautiful beach in the world by many travel websites. This beach is also considered to be the best beach of Seychelles. Needless to say, this is a beautiful beach with white I mean literally PURE WHITE SANDS and crystal clear turquoise water. This is a perfect landscape for unbelievably beautiful pictures, and activities like snorkeling, swimming and sunbathing. Trust me many tourists visit Seychelles around the year only to witness the beauty of this beach. So, while you're there spend at least a full day here to make the best out of your visit to Seychelles.
Mahe, Anse Major
Surrounded by lush jungle, this beach is like a treasure that's hidden far away from roads. The only way to get to this beach is to get a boat ride and the moment you reach here you'll be awe struck with how beautiful and natural this beach is. Virtually untouched by humans, this beach is one that will definitely stay in your mind even after your vacation is over. This beach is best for snorkeling and swimming as there are many water creatures in this part of the island.
The Rare Black Parrot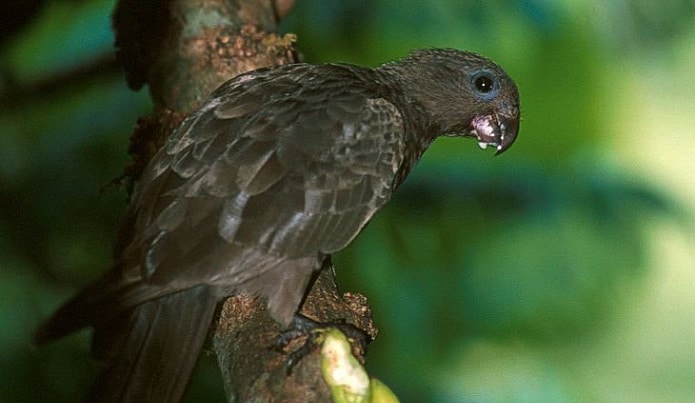 Have you ever heard of a black parrot? Did you even know black parrots existed? Well, yes black parrots do exist. These parrots are found nowhere in the world but Seychelles. Known as the national bird of Seychelles, this is a beautiful and unique creature that you must see. This black parrot is entirely dark grey-brown and has a greyish undertail-coverts and is about 30 cm in length. There are only about 200 black parrots here so don't be surprised if you have to walk miles and miles in search of this parrot. Keep your ears open and keep walking and we promise that eventually it will all be worth it.
Best Scuba Diving Destination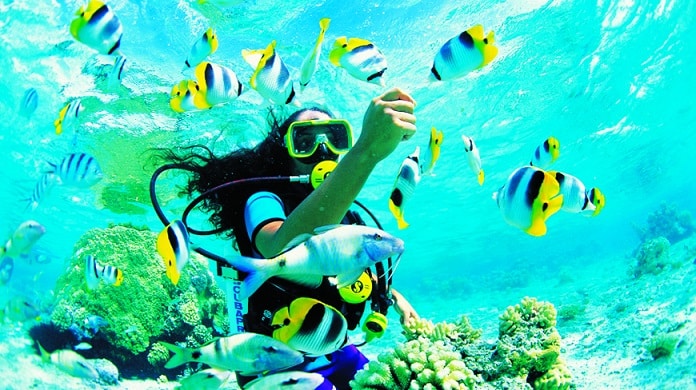 Seychelles is known to be the best destination for scuba diving by travelers all around the world. Seychelles has more than 75 dive sites to choose from. The waters near the islands have exposed rocks and underwater pinnacle which are covered with corals which makes this place a heaven for divers. Don't worry if you don't know how to dive because there are trained professionals who will train you for a day or two so that you can enjoy scuba diving at the best sites possible.
Make Friends With Giant Tortoise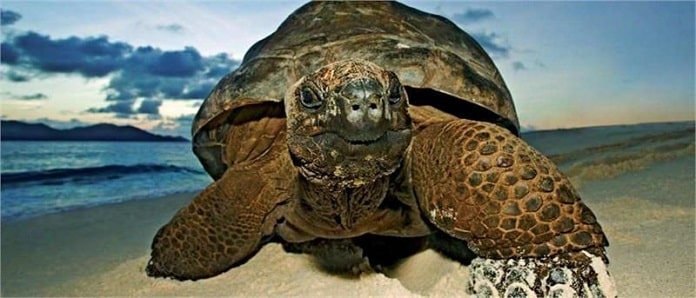 Aldabra giant tortoise is one of the largest tortoise species on Earth. Formerly giant tortoises were found on many Indian Ocean islands but now they are only found in a very few places. You can play with these tortoises and even feed them if they happen to like you. It is definitely worth a visit as you can later take a trail on the beach ahead to enjoy sun bathing and swimming.
Seychelles is a year-round destination blessed with warm, tropical climate with a temperature of 24°C to 32°C. It really isn't a budget friendly destination but hey, you cannot expect a place that's literally like heaven to be cheap, right? So save yourself some money and plan a vacation to this paradise soon.