Traveling by car or catching a flight is the most picked mode of conveyance nowadays. But it would be an underestimation to say that train journeys will never lose their charm. We're saying this because they are the most convenient mode of transportation in terms of affordability and adventure too. Train journeys can be very exciting and romantic because, on the way, you get to look at the beautiful landscapes and admire the beauty of nature. Flights might get you to the destination much faster than trains but they won't give you the thrilling experience of a low-pace drive.
There are so many places in the world where the landscapes do justice to eternal beauty. Do you really want to miss seeing them? Traveling by train can turn out to be one of a kind experience for you, we bet! Read on to find out the most beautiful train journeys to add to your bucket list and strike them off when it happens!
JUNGFRAU, SWITZERLAND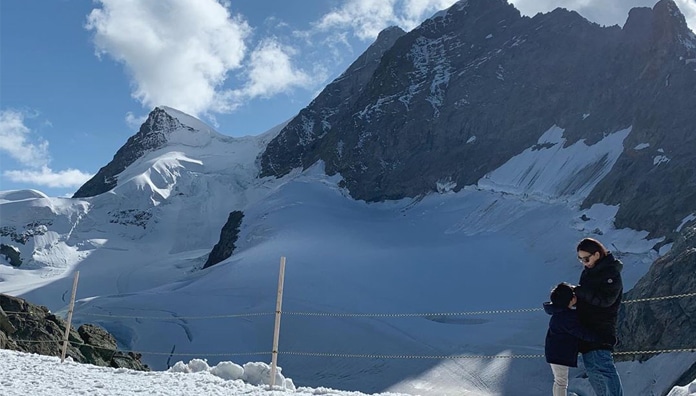 Just the thought of traveling to the highest mountain in Europe by train will give you Goosebumps. Just imagine the lovely patch that will take you to this spectacular view! The Jungfraujoch boasts one of the highest railway stations on the continent and that is why it is named 'Jungfrau' which means 'Top of Europe.' Sitting at a height of 11.332 ft from the ground, the Jungfrau train journey is something you cannot miss. The journey commences from Interlaken and goes through the deep valley of Lutschine. For best experience, travel when the winter is at its peak. You'll also get to admire the stunning cliffs of the Monch, Eiger, and Jungfrau on the way. It costs 210.80 Swiss francs per person.
GLACIER EXPRESS, ZURICH
The glacier express is a gorgeous train that takes you to an unforgettable journey to appreciate the beauty of the Swiss Alps. The journey takes about seven and a half hours but it is totally worth your time and view. It connects two major mountain stations of Zermatt and St. Moritz. If you crave the best scenic landscapes then you should definitely be on this journey. It crosses about 291 bridges and 91 tunnels on the way through giant mountains. This is hell lot of adventure to ask for! The ticket costs 169 Swiss francs. Book your seats in advance for this fantastic train journey at any time of the year, whatever suits you.
VENICE SIMPLON ORIENT EXPRESS, LONDON-VENICE
Taking its route via London, London to Paris and France to Venice, Italy; the Orient Express is a gorgeous train with all the luxury that you can dream of, on a journey. This train has a unique feature of private cabins for everyone traveling. Now you can travel with your family and even a group of friends by train and have your privacy. The cabin suites are built with ultimate luxury. Unique art work on the walls, retro interiors, comforting beds and fluffy sofas accommodate in the cabin. With a dramatic view outside the train, you experience even more amazing atmosphere inside the train! It takes two days from London to Venice and the ticket ranges from 7000-13000 euros.
QINGHAI-TIBET RAILWAY
This one takes you to the world's highest and most adventurous train ride from Xining, Qinghai province to Lhasa, Tibet. It is an extremely long journey and takes about 20 hours & 55 minutes. If you are a fan of grasslands and wetlands, you should definitely consider adding this to your bucket list. With a spectacular view of mountains and deserts, this 1215-mile journey makes 7 stops in 20 hours and passes through four biomes. This is also the first railroad to connect China and Tibet so it is really special. Embark the most beautiful journey of your life. The price starts at 226 yuan and goes on till 810 yuan depending upon seater and sleeper seats.
INDIAN PACIFIC TRAIN, SYDNEY-PERTH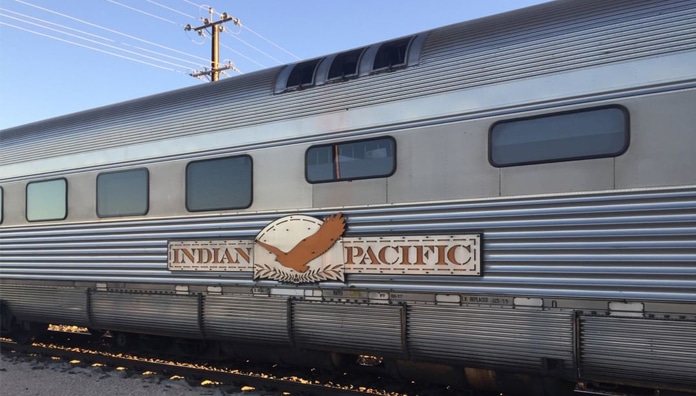 The Indian Pacific train takes you on a journey from Sydney to Perth in three days. This one is quite a long journey but there are a few reasons to go for it. Firstly, you'll be crossing an entire continent by train; secondly, you will travel from the Indian Ocean to the Pacific ocean and third; it gives you the sight of Australia's unseen stunning landscape. Because this one is a really long journey, the train is very comfortable with its seater and sleeper coach. You might be able to spot kangaroos or koalas on the way too. The scenic beauty will definitely keep you hooked to the window.