Thes Catalan capital is the most dreamy place you'll ever go to. If you're looking for architectural beauty and adventurous skiing at the same time, this is your place to be! Barcelona is just incomparable in every manner. Known for its football team-Barca, Barcelona is the second-most populous city in Spain. It resides on the coast of the Mediterranean sea with its cultural heritage and renowned architectural work. With major tourist attraction every year, Barcelona has something for everybody. For food lovers, the city has so many Michelin stars; for art lovers, it has historic buildings and cultural events. It is truly a delight to be in this magical place.
If you're planning a trip to this place any sooner, we've listed all the must-do things on this list. Let's explore the best of Barcelona together!
Wander Through LAS RAMBLAS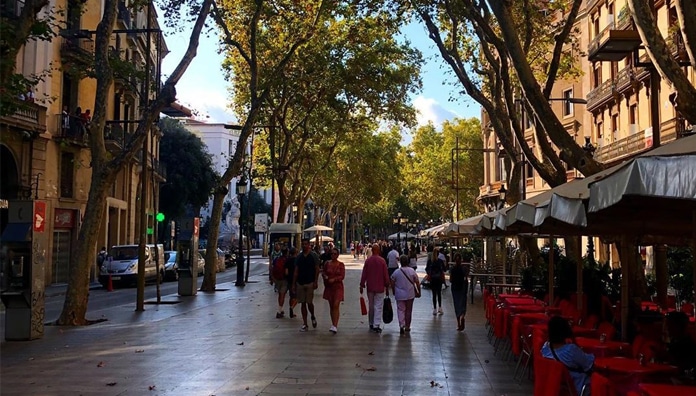 Visiting Barcelona and not seeing this place is not possible! The trip is just incomplete without wandering through the shady streets of this amazing place. It runs through the heart of the city and is the central place for all the entertainment you wish to experience. It stretches for 1.2 kilometers with trees on both sides, emitting a very positive vibe. Being one of the major tourist locations, it is filled with street performances and cultural events. People gaze at this eventful fun from the terrace and have their own share of sun. There is no dull moment in the Las Ramblas boulevard. You can also visit the Columbus monument and have the bird's eye view of the city.
Visit LA SAGRADA FAMILIA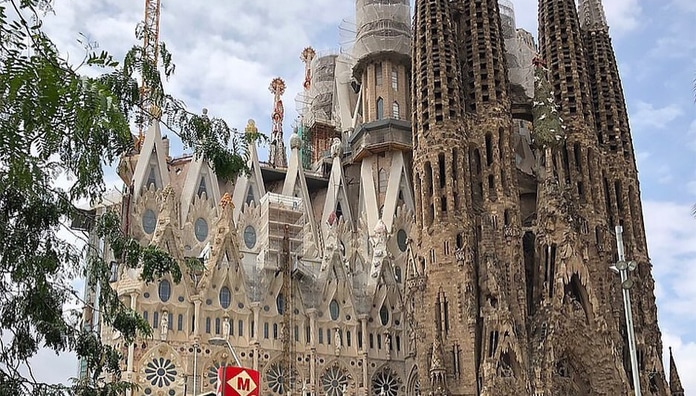 The La Sagrada Familia is a very controversial property but also Barcelona's best architectural feature. It is an unfinished roman catholic manor even after 140 years of commencement. After all these years, only three quarters have been completed. It looks so mysterious from the outside but is home to ane of the best forms of architecture like Catalan modernization and Spanish Gothics. You will get caught up in this magical place as it is considered one of the most valuable achievements of Catalan. Once it gets completed, it will be the world's tallest church building with an extraordinary structure and artwork inside.
Have fun at PARK GUELL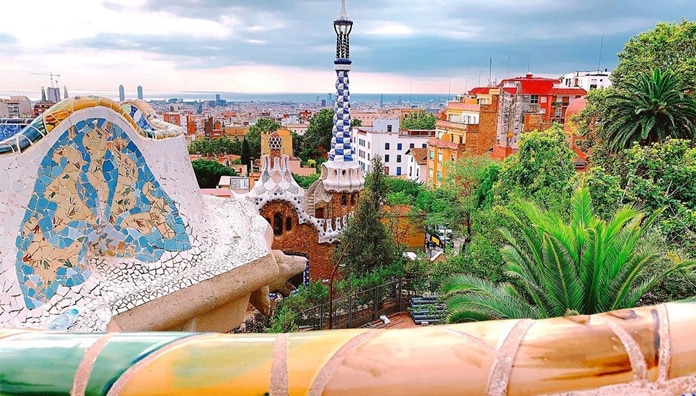 Park Guell is situated on Carmel hill and is a very pleasing place for all the fun lovers. It is a beautiful and distinctive park open to the public and tourists for a fun evening. Composed of gardens and breathtaking architecture, you can spend a lot of time here gazing at enormous fountains and long walkways. This place is always crowded because of its unique elements like cave openings and huge tree trunks so you will have to buy your tickets beforehand. Only 400 visitors per half hour allowed in this park so now you know, how much fun it can be!
Hang out at CASA MILA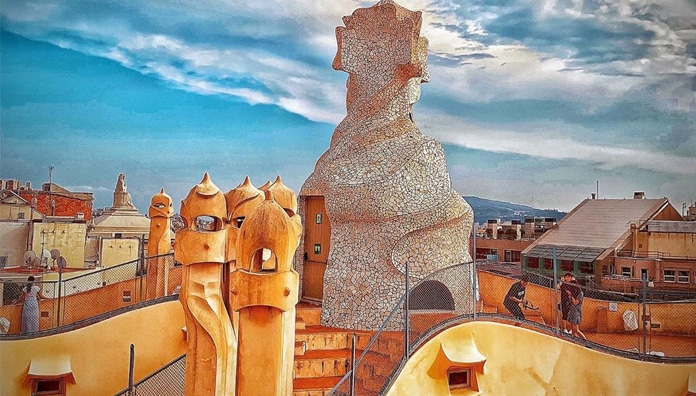 Casa Mila is popularly known as La Pedrera or in literal meaning, 'The Stone quarry.' It refers to the unconventional appearance of Casa Mila. This place was the last residence designed by Antoni Gaudi and is known for its spectacular build and stonework. The most eye-catching feature of this place is the rooftop where the stairways and lifelike chimneys look like a landscape. It's hard to believe such beauty in front of your eyes! Such striking elements attract a lot of tourists which is why this place is a must-go in Barcelona.
Taste buds at LA BOQUERIA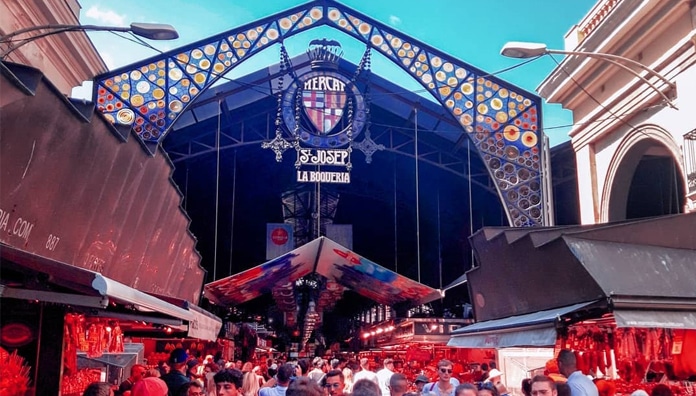 La Boqueria is a vast public market in the Ciudad Vieja district of Barcelona. It makes an entrance through Las Ramblas and is one of the most famous tourist spots for its diverse selection of food. You won't believe but as big as 45,000 guests are welcomed at this eating place every day because of diverse food categories. This place has a very colorful and vibrant feel to it because of such a beautiful seating and uncountable crowd. You must try everything at La Boqueria because you are not going to Barcelona again and again. So visit this place and have the most incredible time of your life.
After you're done sightseeing and eating, visit the Barri Gotic which is a shopping arcade with affordable and classy pieces to take back home!