The need to travel can arise at any time of the year. You might not be ready for the weather but you surely do have to prepare well for travel plans in advance. It is inevitable sometimes so one has to look for the right package to take along that assists us during our journey.
The last quarter of the year can be challenging for many people because of the cold weather. Your travel trouble can be managed well if you pack the right stuff for your use. For this, you would need to check for the weather forecast of the place in advance and hence you will be helped to some extent.
Here are some essential clothing items that one must not forget during winter travel.
Scarves
Scarves, stalls, and mufflers are an irrevocable need during the winter season. These small and lightweight pieces of fabric glide on smoothly around the neck and cover your most sensitive area that is susceptible to catching a cold like fire. It is important that you kept this part under warmth to avoid sickness in time. Have a few bunches of soft scarves in your baggage so you can stuff it up when you need to!
Caps
Who can miss a good old cap? Woolen caps that cover your ear to ear can't be left at home. That cold breeze will come through your ears and you end up shivering like a leaf! So don't forget to pack yourself in proper winter clothing to prevent cold headaches on the way. This is a vital warm clothing item that you need to have at all times. It would sit well over your head and ears. It is made with soft woolen fibers that have quite the effect!
Sweaters For Layering
Sweaters are important items of clothing during the winter season and since it is such an essential and made in such great variety, you can always few that match your taste and requirement, thick or thin, designer or not. Since cardigans too are an option, they come in lightweight or much designer in build, they can be frequently paired and layered with other sweaters so you stay warm and comfy throughout.
Heavy Jackets
Having heavy jackets is a life-saving hack and fashionable too because it won't matter how miserable you are underneath, these jackets or long overcoats will save your style quotient. Invest in some good quality giant jackets that almost drown you but give you the ultimate warmth and coverage. Pack in puffy and bomber jackets that are famously worn these are very stylish. The furry ones especially, are perfect for when you are traveling or away for sightseeing.
Boots and Gloves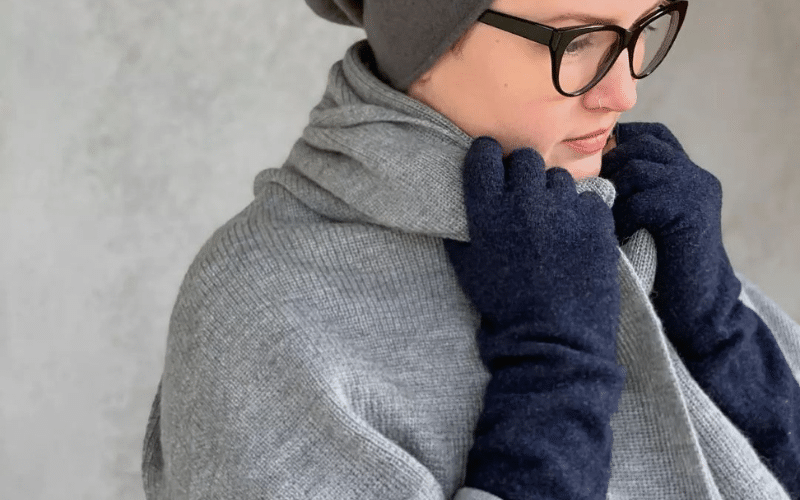 If you are expecting snow at your destination, you would also need something that protects your feet fully and doesn't let them freeze. This would save you from cold-induced headaches that might take the best of you. Also, having gloves by your side can warm your hands when you need them to, especially during the morning when the hands refuse to warm up till the sun reaches overhead. You would be much more comfortable.
Bottom Line
Wearing the right clothes is necessary so that you don't fall sick during the journey or your whole journey will be spoilt. Whether you are planning to have a great time with friends or family or on an official tour, you have to be thoughtful about what you wear and how you protect yourself from the undying cold breeze which turns rather strong during the night. So make sure you are carrying enough warm clothes and bedding if necessary to keep the journey comfortable and easy-going. Happy journey!