One of the best parts about traveling to different locations is being able to get acquainted with distinct cultures, traditions, meeting new people, and relishing different cuisines. While visiting popular attractions including landmarks, historical sites, natural wonders are always the topmost priority amongst the visitors, looking beyond these obvious highlights and exploring the country for its wildlife is one of the most thrilling and unrivaled things to do. If adventure travel is your thing, we certainly don't think there can be any other way to spend your vacation more amazingly than interacting with the exotic wildlife species in none other than their natural habitat. Spotting these exciting wildlife species out in open is a one-of-a-kind experience, which can make your expedition even more exhilarating and adventuresome.
Luckily enough, there's no lack of such exotic locations across the globe. All the seven continents remain home to exotic wildlife species, found in their natural habitat. If you are looking to gain the best wildlife travel experience, you must add these wildlife-focused destinations on your bucket list that will leave you mesmerized and flabbergasted with their diversity and absolute beauty.
Galapagos Islands
No wildlife adventure list can be finished without mentioning the Galapagos Islands, which is one of the best destinations in the world for wildlife-viewing. It is situated in the Pacific Ocean, forming a part of the Republic of Ecuador. The Galapagos Islands is a gorgeous place in itself, which hosts a myriad of wildlife species including sea lions, giant tortoise, and blue-footed boobies that are easy to recognize from their bright blue feet. You can swim the ocean with sea lions and tortoises to see these creatures a little up close, but make sure that you don't get too close to them.
Polar bears in the Arctic
Spotting polar bears in the wild in their natural habitat is a rare sight, but Norway's' Svalbard region makes it quite possible. It is a place where polar bears roam freely in the wild and they are believed to be present in huge numbers, which exceeds Svalbard's human population. Although Canada's Churchill is considered as the polar bear capital of the world, the best way to see them out in the wild is by visiting Norway's Svalbard region, which is an island sitting above the Arctic Circle.
Go bird watching in the Amazon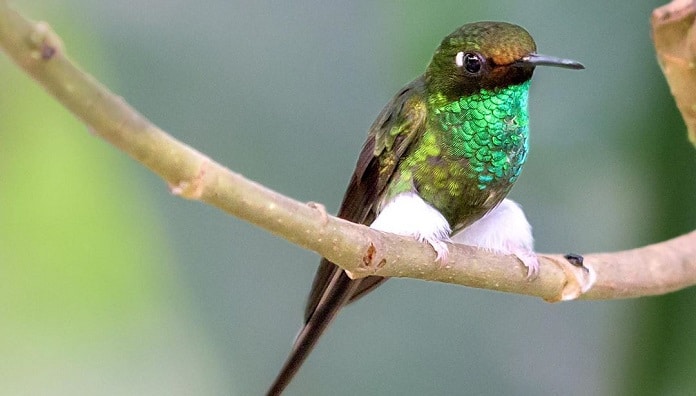 While almost everybody enjoys spotting the wildlife species out in the wild, when it comes to enjoying bird watching, the list of such places is quite plenty. Of all the destinations that we know, which offers an excellent opportunity for bird watching, the Amazon Jungle tops the list. It is one of those destinations that houses more than 1500 species, which leaves you with ample opportunities to spot these avian creatures roaming out in open. The birds spotted in the jungle are pretty large and colorful in appearance, with a little playful characteristic, which makes the whole experience even more fascinating. Peru is arguably the best place to spot these avian wildlife species.
Spot orangutan in Indonesia
Although the orangutans are native to both Indonesia and Malaysia, Indonesia remains the best place to spot these fascinating primates in the wild. Spotting them in the wild isn't always easy; however, Indonesia makes sure of it that you see at least one of them in their natural habitat. They are known to arrange regular trips into the jungle, where visitors get plenty of opportunities to spot these orangutans doing their usual things. Borneo is home to plenty of orangutan in the reserves, which is easy to access through the Lamandau River by taking a boat tour.
Enjoy tiger safari in India
You may have seen a tiger before in the zoos or theme parks, but spotting them in the wild is a once-in-a-lifetime experience. Since tigers are one of the most endangered species in the world, spotting them in the wild can be a bit difficult task. However, India, which makes for the greatest number of tigers in the world, is undoubtedly the best place to spot these wild cats in their natural habitat. The country hosts excellent tiger safaris, which gives you a chance to see these wild species up close and take some spectacular pictures of the same.