Traveling is a passion and so is food. One plans different trips or tries a lot of different delicacies because they want to explore more of a place. Visiting a new destination and clicking mere pictures isn't the passion for travel alone. You must try and know more about the place from the locals and try out their local food to feel closer to the culture. Food lovers will definitely understand this and that's why we have curated this list for all the dessert lovers. If you have a sweet tooth, you would love to visit all these countries and try out their delicious desserts. Try out each and everything and we bet, you won't be able to stop at one.
France
If you are a dessert lover, then the first place you should head to would be France for sure. France is the country of variant food delicacies that are so delicious that you won't be able to resist them. With mouth-watering food and exotic flavors, France offers some of the best desserts in the world. The list is endless and goes on till you get tired. Restaurants and cute little cafes can be spotted in every corner in France. They flaunt some of the best bakeries in town that feature exotic flavors in desserts. You will find a blend of different tastes and it would be impossible to pick one. Try out the famous macarons, crepes, tarts, and mousse here along with creme brulee and original French eclairs.
Italy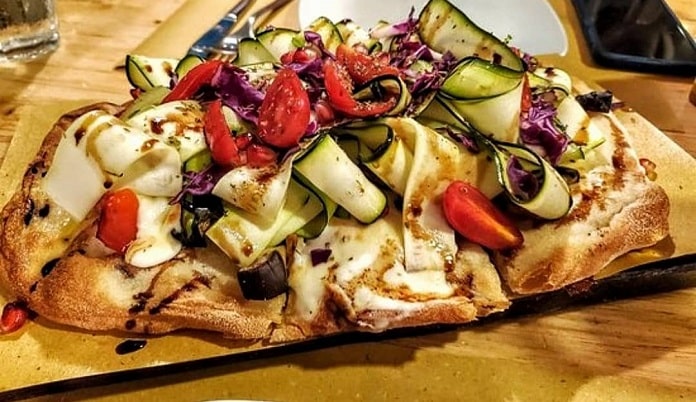 Another gorgeous country with spectacular views and yummy food. Italy has always been one of the most loved and visited destinations for obvious reasons. It offers a great lifestyle, delicacies as well as some incredible sight-seeing attractions. If you are in Italy, you must know that you are going to spot some really amazing dishes ever known. If you try out the original Italian dishes and desserts once, you won't like anything else. The flavors and taste of this one is something else. Known for its pizza and pasta worldwide, it is no less in desserts. The desserts here are so delicious and Gelato tops everything else. You must try out this Gelato dish in Italy as the foremost thing. The Italian Tiramisu, panna cotta, Tartufo, and cannolis are other imperative desserts that should not be missed.
Belgium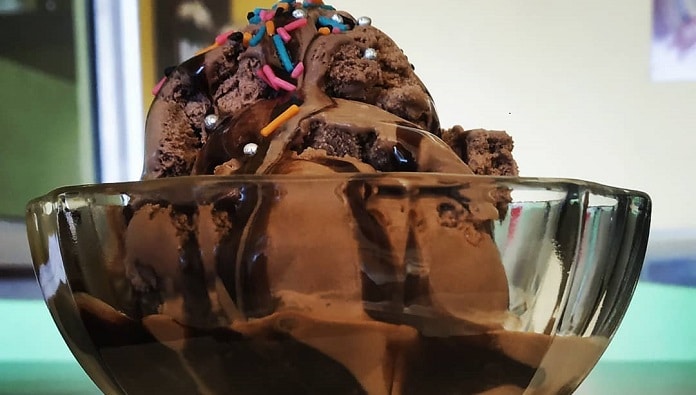 How could we not add this one to the list? Belgian chocolates, Belgian ice cream, Belgian dark choco as well as the famous Belgian waffles are all the original picks from this country. These are widely loved all over the world and there are reasons for it. Belgium has always been a beautiful country with a great living style but has not been famed that much in food delicacies. Although it has been loved for the desserts, there are plenty of them that you can try here. Other than Belgium chocolates, ice cream and waffles, there are a lot more desserts to try. The Mattentaarten pastries are extremely popular and delicious which should not be given a miss. Stofé is another yummy cheesecake that you must try here.
Germany

Famous for a lot of other things, Germany is loved for its desserts as well. If you think Germany had to offer art and music alone, you are highly mistaken. Germany is a gorgeous country with some historic buildings and a long-gone history. Apart from that, this modern country has a lot to offer. Home to some of the best cakes and pastries, Germany is loved for its yummy delicacies. You cannot skip having mouth-watering desserts if you are in Germany. The people there make use of Cinnamon a lot and that's why you will find a lot of desserts that have been baked using this ingredient. Schnecken is their version of a cinnamon roll that can be spotted at nearly every restaurant and cafe. Other major desserts include marble cake, jelly-filled donuts, and apple strudel. Grab a bite and enjoy your day strolling on the streets of Germany.
Switzerland

Each one of us is a fan of the Swiss chocolates and why! Because they are just so yummy that when you think of them, your mouth starts watering. That's the kind of impact Swiss chocolates have on us. Famed for its chocolate fondue, you can try a lot of different desserts there. Apart from chocolates, Switzerland also offers some really amazing pastries with different fillings that cannot be found elsewhere. Desserts like Meitschibei which is a nut-filled pastry or honey cookies called Tirggel are very popular here. You must try the cherry pie as well. This country will give you the best taste of desserts and you will never be able to forget these delicacies. You must grab every delicacy you spot!