Everyone craves delicious food especially when out on a vacation. Famous for its elegance and sophistication, Paris offers world-class food with a brilliant constellation of some of the finest restaurants. It has a diverse array of options from a grab-and-go lunch spot to a gourmet bistro to a 12-course tasting menu skirting three figures with cinematic representation. Paris won't disappoint you when it comes to mouth-watering food.
It might be a daunting task to pick out a decent place to eat in the capital. But we have made it somewhat easy for you by short listing a few options which you will surely love-
Septime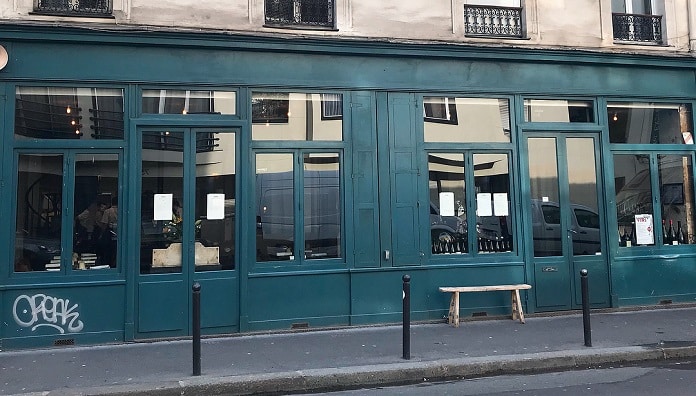 The list would be incomplete without mentioning this amazing place curated by Bertrand Grébaut. The place renews itself by changing its menu every two weeks. This Scando-inspired space has beautiful decor with dishes mainly based on vegetables and plants. It is an expert in giving a tingling taste to your taste buds by coaxing out flavors in its every ingredient. This loft-like space has friendly staff and serves some ingenious dishes like seared tuna with raspberries and tomato water; mushrooms with oyster. Don't forget to make an early reservation at this place as it is difficult to score a table here.
Guy Savoy

This is one of those lavish restaurants in Paris that are highly expensive but serves the best of the best food. Located on the Left Bank of the River Seine, this Michelin-star restaurant comes with a tasting menu that consists of food items such as artichoke, foie gras, black truffle soup, lobster and oysters. The flavors of the dishes of this stunning restaurant will linger on your tongue even after you have cleared your plate.
You can save your money if you make an online reservation which is only available at noon.
Clamato

One of the other hits of Septime's Bertrand Grébaut is this seafood restaurant. The place has a shellfish-centric menu and you will not feel full even if you order a bulk of dishes from its menu which makes it the perfect place to come with your family and friends. The interior of the place is exotic with a mix of fisherman's hut, wood, concrete, and steel.
Like Septime, the place maintains its freshness by changing its menu from time to time with its Breton Barnacles an all-time favorite. Some other gourmet dishes served here include Maldon oysters, ceviche-style raw scallops in orange juice, delicate cod fritters with a wankaina sauce. Do not forget to taste its wine!
Dersou

Owned by a Japanese Chef Taku Sekine, the restaurant is decked out in raw wood where each plate is paired with mini-cocktails. But it doesn't end up here as it has a separate winning menu too.
This place serves its dishes and plates them like it is a piece of art and manages them to be tastier than its looks. Isn't it fascinating? It has some of the flamboyant combinations on its menu like endive and brown butter with simple broccoli pesto; cockle ceviche dusted with Fromage blanc 'snow'.
Miznon

It has an interesting fusion of Israeli food with a French twist. Here you get to have the best softest pitta you will find outside Israel. The decor is artistically awesome with fruit and vegetables overflowing from the shelves. And if you are a vegetarian or on a diet then this place has some amazing dishes to offer you like its famous simple baked sweet potato, whole-roasted cauliflower. Add sweetness to your mouth by indulging in its delicious dessert the 'Tarte Tatin' pitta.