One of the most desirable and liveable cities in the world! And when we say- in the world, we mean it! New York has die-hard fans all around the world and there's no doubt why! The city of New York is the most populous city in the United States. It is home to some of the best cities in the world that are not only liveable but also home to worthy attractions. This city experiences a lot of tourism every year because of the Broadway Shows, Statue of Liberty, the cute central park or the lively streets. New York is a plethora of surprises and you will lose your heart in this gorgeous city. Exploring this city will be a great experience for you as it has something for everyone. There are numerous places that make this city a worthy destination. Visit any time of the year, stroll day and night because an endless array of things is waiting for you in New York.
The Statue of Liberty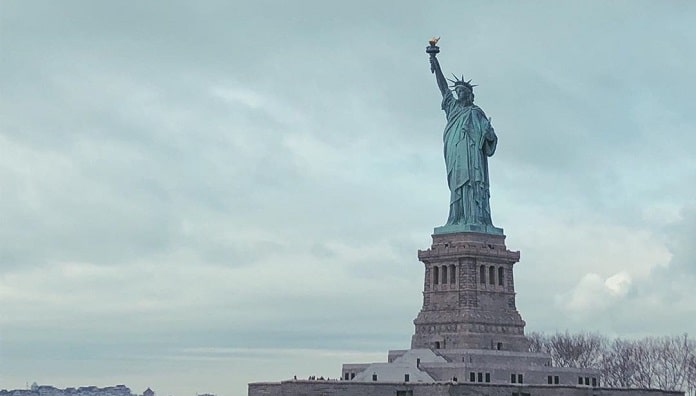 We can't even talk about New York or the States without mentioning this one! The popular Statue of Liberty was a gift to America from France. Standing tall since 1886, it is no less than a legacy in America. The Statue of Liberty is not only a gigantic structure right in the middle of the sea but it is showcases something else. It is a symbol of freedom and is one of the most prized possessions in America. With a height of 152 feet, it stands in full glory gazing at the beautiful city of New York. You can see this structure from land and also take a boat tour to Liberty Island for a close look. This one will give you the feels of being in the most powerful country in the world.
Times Square

If you are looking for a fun-filled evening, Times Square is your place to be. Full of hustle-bustle and busy streets, this one will make you feel that you are in the right vibe. It is an exciting affair to visit this place at any time of the day. A lot of activities and fun events take place at this square and that's why it is one of the most happening spots in the city. During festivities, it lights up like a bride and attracts anyone who is crossing the town. This one is crowd ed all the time so you can just stroll with your friends or family, grab a bite or just enjoy the thrilling views of this beautiful city.
Metropolitan Museum of Art
MET is one of the most visited places in the city. It is full of gothic architecture and mind-blowing structures. If you are someone who appreciates art, this is your ultimate destination. Founded in 1870, MET is a very famous museum in New York. It contains as many as two million works of art dating back to the era of 5000 years. You can take a private tour here as well if you are a keen observer of artwork. A variety of artwork like Egyptian art, musical instruments, fancy costumes and everything creative is what you will find here.
9/11 Memorial
Dominating the Skyline with twin towers of the World Trade Center, this one was a possession in Manhatten. But after September 11, 2011, everything came to rest. This iconic and historic chapter will give you the chills. This area is a tribute to all those people who were killed in the attacks. This one will move you to the core but it is definitely worth going in their remembrance. Surrounded by trees and grass, water cascading into a bottomless square, it is a very peaceful place. You can spend some time here in Manhatten Square and also visit the new museum building just next to it.
Fifth Avenue

After you have explored the best of this city, we say it's time for some shopping! Fifth Avenue is the most popular shopping street in New York and equally crowded too. With busy traffic and overcrowded streets, this one will give you the most thrilling view of the city. With the most exotic brands and shopping outlets, you can spend an entire day here. Famous designers have their flagship stores here so you can 'Shop till you drop'! Even those who don't want to shop can take a tour of this place and enjoy the vibe.