Known for its vast beaches, beautiful rivers, and Buddist pagodas, Vietnam is a wonderful Southeast Asian country. It is the easternmost country on the Indochina Peninsula. It is a country full of hustle-bustle in the day and wilderness in the night. If you plan your holiday to Vietnam, you are going to be delighted by its beauty and sightseeing attractions. Vietnam is a popular tourist destination where you can discover some of the most beautiful places. A land of staggering natural beauty and cultural diversity, Vietnam is sure to take your breath away. This country is full of surprises, yet one of the most undiscovered countries! You have the opportunity to discover the best of this place and have a great holiday!
Visit Ho Chi Minh City
No visit to Vietnam is complete without going to this city. It is the most popular city in Vietnam and you'll know why. Amidst all the hustle-bustle and commercial hub, this city is full of buzz and craziness. It offers the best sights in view with amazing eateries and beautiful locals. There is not a moment in the city when you won't witness busy streets with cars and bikes everywhere. You can go shopping, visit the museums, eat at fancy cafes or just chill around walking and admiring the beauty. You should not miss The Reunification Palace which is a major attraction here. Another center-Dong Khoi holds most of the city sights.
Cruise along Halong Bay
The seascape of Halong Bay is a UNESCO recognized World Heritage Site and why. Why because thousands of limestone islands sit in this bay and add to its beauty. In the aqua green waters of this bay, these islands have made their home and become one of the most beautiful sights in Vietnam. Located in the east of Hanoi, this one features more than 2000 islands with grottoes, lakes, and caves. Isn' it intriguing? You can opt for a cruise right through this bay and witness the beauty of these limestone islands closely. It takes you for an overnight tour and does justice to all your cravings. You will be spellbound by this one!
Must go to Hanoi

Hanoi is the capital city of Vietnam so going to this one is unavoidable. It has a lot of things to offer in its boundaries and you'll be amazed by it! The most popular place here is the old quarter that lies in the heart of Hanoi and calls for a popular tourist destination. It is an open-air museum of historic Asian and French architecture. The intricate work of colonial architecture is worth seeing for all its beauty. Those who are not fond of history and architecture can visit the city and busy markets, go shopping or grab a bite on the busy streets. SItes like the Grand Opera House are also a must-visit.
Hoi An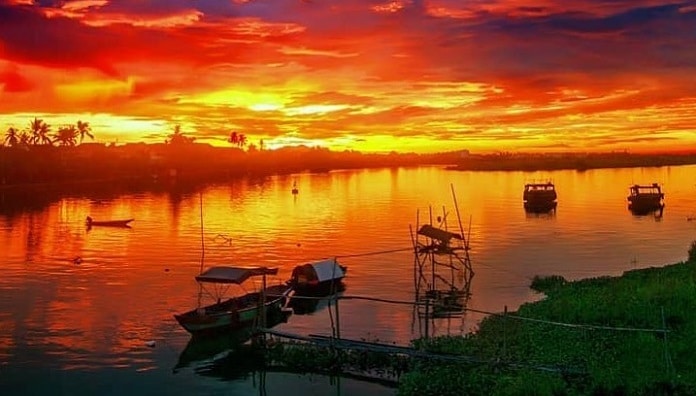 Hoi An is an old historic town in Vietnam with the best architectural buildings and houses. It is like the face of historic culture and architecture. This old town quarter will give you goosebumps with its enormous beautiful buildings. If you look around at the merchant houses, they will astonish you with the beauty. They are open to the public for a full view so you must go and have a look inside. One of the major landmarks of Hoi An town is its Japanese bridge which is truly a charm! Other beautiful pagodas and museums mark this city with beauty and old town streets are to die for.
Hue

As little is the name, as enormous is its beauty. This old historic town sits on the banks of the Perfume River and has aced all levels of being gorgeous. It is a bundle of relics from the 19th century and that's why it is one of the most historic towns in Vietnam. You can tour around the city freely and explore the streets as well as historic buildings. Talk to the locals and have a glimpse back in the historic stories. You can also take a tour along the Perfume River and have a 360-degree view of the city. There are a lot of attractions here, major of them being the Tomb of Tu Doc and Thein Mu Pagoda.