Lisbon the capital city of Portugal was a well-kept secret in Europe, but not anymore! The place brims with tourists and expats every season. Lisbon is rising higher on travelers' radar, and for all the good reasons.
The place has impeccably retained the old charm that makes it a great contender among the other European places. Sun-drenched orange rooftops, pastel picturesque buildings, fresh seafood paired with local wines, and graffiti-lined alleyways winding around the hills: it's a place wrapped with endless vistas and opportunities. Lisbon is not less than a fairy tale. The streets of Lisbon explicitly exhibit the unique culture of Portuguese that you can't miss capturing.
You can plan your Lisbon itinerary from June to August. This is the peak travel season usually a tourist trap. No one is to blame you if you didn't ever want to leave Lisbon -the chipper Portugal city. The city serves a platter full of alluring scenery that picking a few places is quite daunting. Here, we are to help you out in planning your Lisbon itinerary for an indelible experience. You can't miss adding these places to your bucket list.
Chiado Square-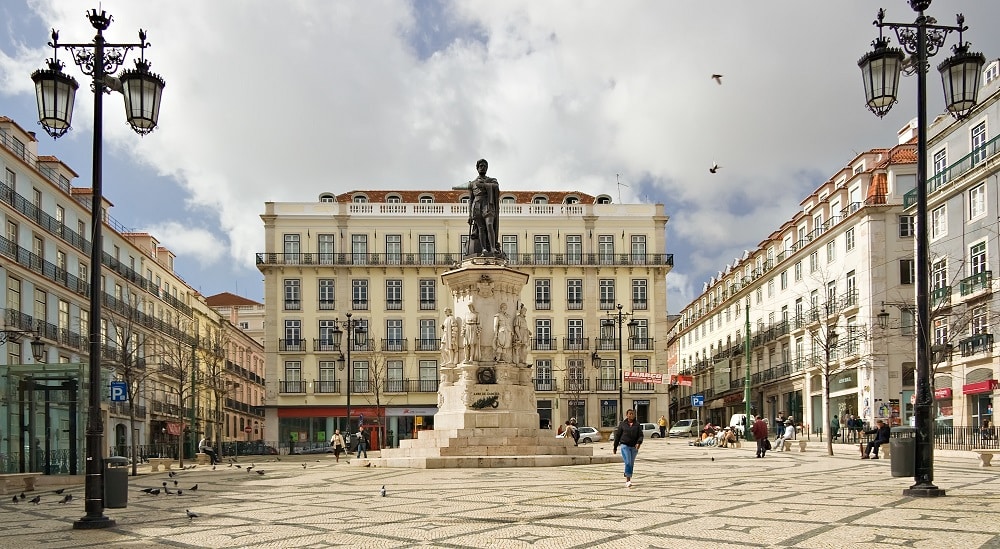 The Chiado Square is located in the Chiado district which is the thriving buzzing heart of the Lisbon city. Chiado Square is a testimony to Portugal's great poets and writers. The place showcases a lot of statues of poets from the mid 19th century that you might feel are staring at you.
The place is also Lisbon's shopping hub. You can have a tour around the market or can also indulge in shopping if interested. Besides, statues and markets, you can also find most of the historical monuments of Lisbon in the Chiado district. The place is a popular tourist hotspot with hoards of tourists around the year.
Other attraction of the district include:
l Rua Augsta
l Praca Luis de Camoes
l Praca do Comercio
l Convento do Carmo
l Livraria Bertran
Culinary Experience In Lisbon At Local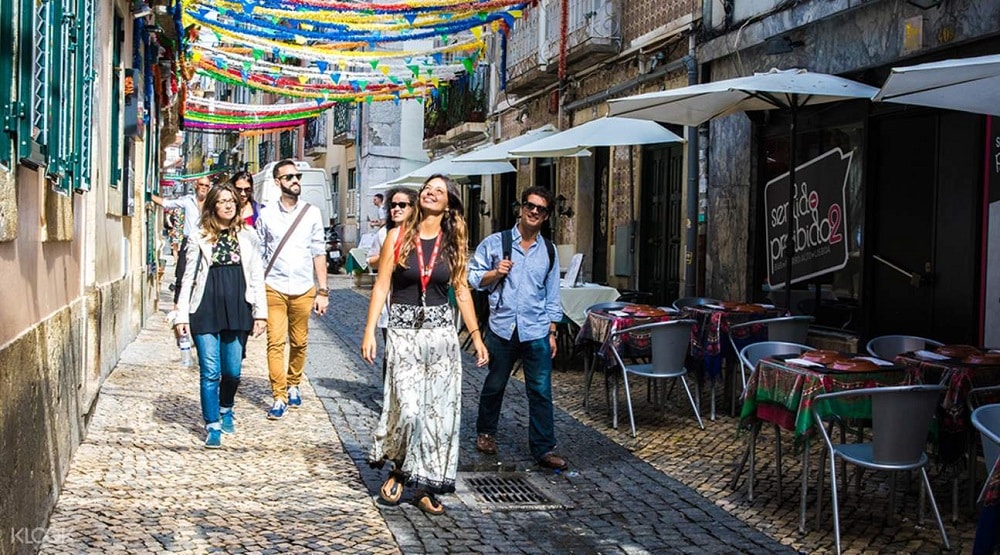 You can also reward yourself with a culinary experience by savoring the authentic Portuguese cuisine and to do that nothing is best than Local. Local is a unique chef's table restaurant that embraces local ingredients- hence the name- and traditions wrapped in a modern presentation, but with a few twists.
All the dishes served over there features a traditional Portuguese ingredient from fresh bacalhau to flavorful black skin pork. The menu changes regularly, but it's a great way to sample Portugal's best. Local is a small restaurant comprised of an "open kitchen" and one table that can accommodate 10 seats, so you have to share your meal in a commune table, dining with strangers. Eating at Local is undoubtedly an experience you cannot miss when visiting Lisbon. So, don't forget to spare a night.
Ride the Tram 28
You might have seen a yellow tram while browsing the pictures of Lisbon. It looks so vintage, right? Trams are an important means of public transport in the city. And if you want to give your itinerary a localized vibe you should certainly take a tram ride. The Tram connects Lisbon to its neighborhood so in case you want to experience its neighboring places you can surely hop in a tram.
Alfama-
The Lisbon is blessed with beautiful neighborhood and Alfama is no exception. This neighborhood is home to many iconic monuments that overlooks the city of Lisbon. The National Pantheon, Se Cathedral or the Lisbon Cathedral, Sao Jorge Castle to name a few. This place is full of surprises and you can also enjoy the nightlife of the town which is popular for all good reasons.