Stuck at home for quite a while we all are heading towards the unlocking phase. Though we still have to go a long way off against the pandemic but with the world slowly reopening its door for the travelers, we can kick-off our year's travel goals.
If you're wondering how to travel during the pandemic, how to ensure that we commence a safe voyage you need to plan your travel really very well and with following proper safety measures. In the feed, we have put together a few tips that will help you in kicking off your sojourn during this hapless situation smooth like butter.
Pick The Destination
Earlier our destination selections were based on our personal choice and pictures of the locations but during the pandemic, another thing that we have to keep in mind is picking the safest spot. While you select your destination look for a place that has fewer COVID cases or has declared itself free from this pandemic. Since, the list is already very limited and we don't think you'll face any difficulties in picking up the safest destinations still, we have mentioned a few countries that are safe, breathtaking and open for the world's travelers.
New Zealand
Vatican
Fiji
Seychelles
Pack The COVID Essentials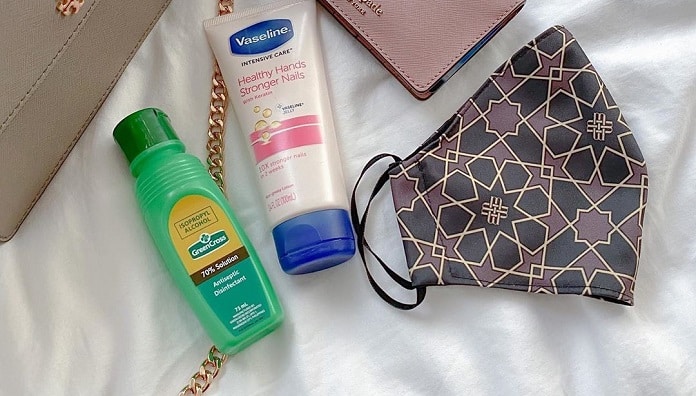 We all are aware of the fact that life post- COVID has changed a lot, our lives and lifestyles both have completely changed and masks and sanitizers are something we can't imagine stepping out of the house nowadays. Along with masks, carry gloves with you that will give you extra protection. Carry a few pocket-size sanitizers with you so that you can carry it easily while getting around the destination.
Another important thing that we'll suggest you carry is disinfectant wipes. These wipes will ensure you've clean and purified surroundings.
Obey The Airport Traveling Guidelines
If you're planning to travel through airlines make sure you strictly follow the COVID-19 guidelines not only will it keep you safe but also others traveling with you. Every country has there own set of airport guidelines so you need to be aware of the guidelines of both sides.
Scan all your documents and print your pass at home only so that there is the least contact possible. And, just keep in mind that you've to abide by social distancing and undergo mandatory health screening.
Get Yourself Checked
Another helpful tip would be before actually taking the flight make sure you get yourself tested and look if you're fit to travel during this pandemic. This is the first thing you have to do just after you decide you're traveling.
And, get your tests done nearer to your flight dates so that you know the exact condition before traveling. Even if you're showing no suspicious symptoms still knowing your health before traveling can be a good step from your side.
Also, to minimize contact its better if you book private flights and rent private vacation homes that follow cleaning measures regularly.
Be In Touch With Your Near Ones
While you're traveling especially during such times it's important to be in touch with your near ones. Regularly remain in contact with them. And, don't forget to carry portable charges with you so that you have effective communication.
Get Corona Insurance
While you're traveling make sure you have an insurance cover against the pandemic. In such times, we can't predict anything so to be on the safer side while traveling an insurance cover is the smartest move.
We hope these tips help you in traveling safely. Have a safe and happy journey!