Paris, the French capital is undoubtedly expensive but also one of the most desired places in the world. It is a European city and a global center for all artwork, fashion, heritage, culture, and gothic cathedrals. Everyone wishes to go to Paris but it can cost you a fortune! Yes, it has earned the honor of being "the most expensive city" in the EU according to the latest Worldwide Cost of Living Survey from the Economist Intelligence Unit.
With Eiffel Tower and romantic streets of Paris haunting us in the dreams, we want to pack our bags and run away to Paris at the earliest! So we can always plan the trip accordingly and in the budget so that there is a wonderful experience as well as a cut down on the financial front. But how? We'll guide you that-
 ALWAYS VISIT IN OFF-SEASON
There is a reason it is called off-season. Because you get everything with an off. Yes, food, drinks, apparel, accommodation- everything is slightly cheaper in the off-season thus saving a big hole in your pocket and relieving you. Paris is a destination that has tourists all year long, but if you want to cut down on some expenses, the off-season is your thing. The winter season is a good time to travel because, in the peak summer months of June to August, Paris is heavily crowded and very high on prices too. Plus if you travel late in the year, there'll be less crowd blocking your view of the beautiful streets.
MAKE USE OF PUBLIC TRANSPORTATION
We know everyone wants to travel in luxury but for a budget-friendly trip, taking cabs and taxis might not be the best idea. For conveyance, you would like to prefer public transportation-metros or trains that connect different stations. It makes the journey easier, comfortable and affordable too. The RER train connects Charles de Gaulle to central Paris with only 10 euros. Traveling via train is faster, cheaper, and more convenient than hiring a car. Getting to sight-seeing places, your hotel or even the airport with your luggage is much easy if you pick this option.
GO FOR CHEAPER HOTELS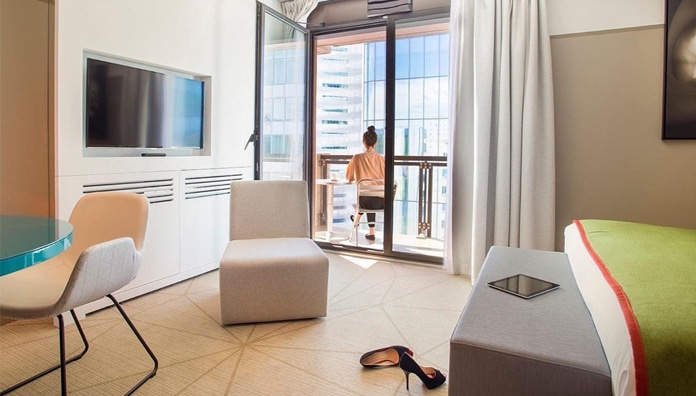 It's not always imperative to stay in a high-end luxurious hotel. For exploring the street culture and to be in close contact with the locals, one can pick affordable hotels as well as right in the city. There are just so many options in Paris if you start looking. You will feel tired exploring but the list won't end. You can choose a hotel near the Eiffel tower or near the Opera which is right in the center of the city. This will keep you close to all major spots and save time&money both. You can also prefer walking up to your destination if you live right in the heart of the city.
 INDULGE IN BIKE SHARE PROGRAM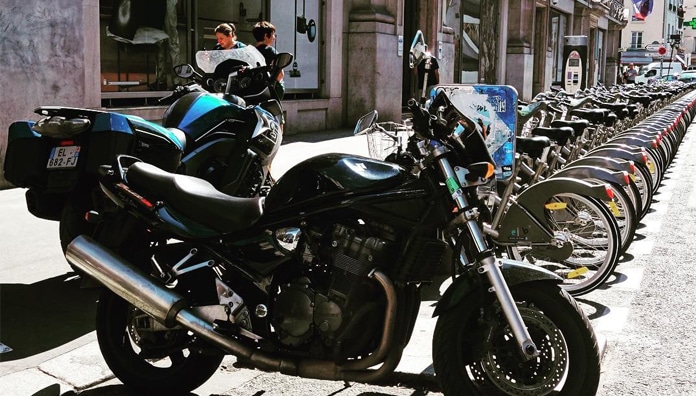 Bikes are without a doubt the most convenient mode of transportation. They take you places when traffic can't! You can hire a bike and just stroll around the city with this cool hip attitude on your face. Seriously, it is the coolest thing to do on a holiday. Carry a backpack, put on your sneakers and peddle away! It's adventurous as well as easy conveyance. All you would need is a debit or credit card for peddling on the streets and explore all the local regions in no time!
GRAB FOOD FROM LOCAL STREETS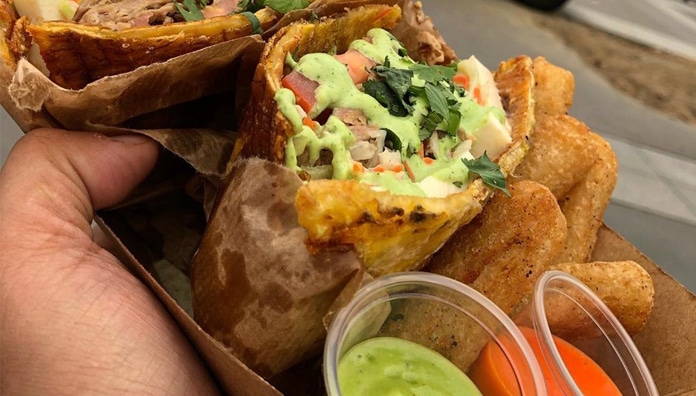 This is the best thing about Paris. You can grab a bite at a local vendor or restaurant three times less the price you pay at a fancy restaurant. And it is as delicious as you expect it to be! You can pick yourself a healthy croissant or cheese sandwich and fruits with a glass of coffee. There is no need to splurge at a luxurious restaurant and spend all that you have! Always remember to spend on the things that you're not likely to find in your home country. So food is definitely not one of them. Except for the local delicacies-they are a must-try.
You can avail the best of Paris without breaking the bank with our useful tips. So don't fret when it comes to cash, we've got your back on this!