Once upon a time, one of the greatest poet of our country, Amir Khusro recited a quote in Persian
"Agar firdaus bar roo-e zameen ast,

Hameen ast-o hameen ast-o hameen ast".
which means, If there is Paradise on earth, it is this, it is this, it is this.
This was later recited by The Mughal Emperor, Jahangir, when he witnessed the beauty of Kashmir. Since then Kashmir is known as the Paradise on Earth and it lives up to this prestigious title till date. Unlike many other travel destinations, Kashmir doesn't have a particular time frame within which you should plan your trip. You can visit this place all around the year and it will offer you with the best views and activities which will never for a second let you feel bored.
Here is the list of a few things/places that you must try when you visit Kashmir.
Shikara Ride in Dal Lake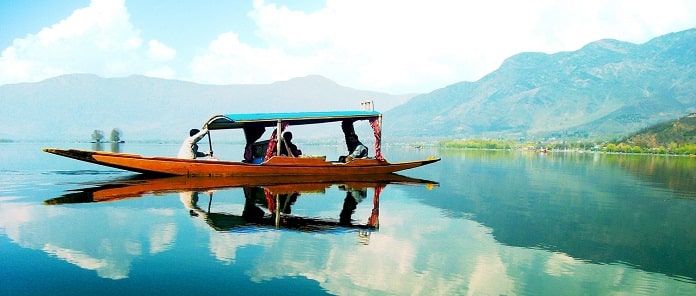 Dal Lake is the most popular attraction in Kashmir. It is not only popular for how beautiful and serene it is, but also beacuse of its colorful Shikaras. You will find a number of beautifully decorated shikaras lined up here. You must visit Dal lake to experience the true beauty of Kashmir at its best while riding in these shikaras.
Gulmarg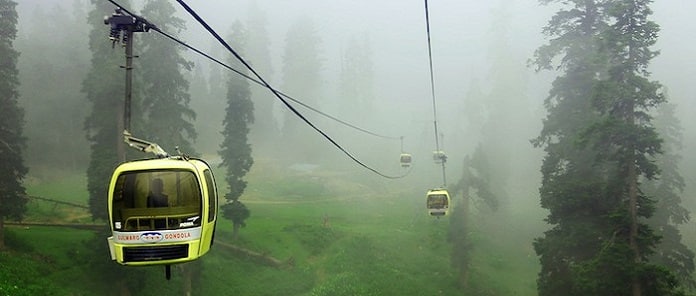 Gulmarg offers the second highest cable car in the whole wide world – Gulmarg Gondola. It is Asia's longest and highest cable car ride. It is a 20 minute ride that will take 6 people at a time from Kongdoori Valley. This ride will offer you breathtaking sights of Gulmarg valley that you are bound to remember for life. This is a must visit place when you visit to Kashmir.
Tulip Garden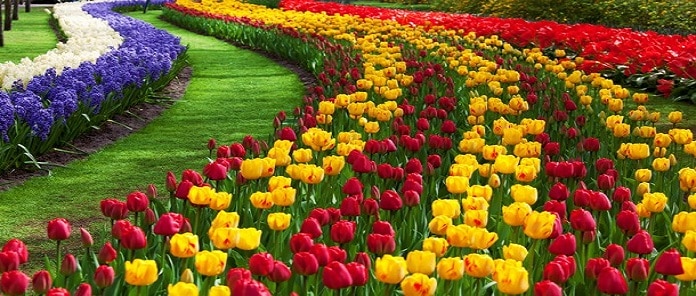 A visit to this garden means witnessing Paradise as God intended it to be. You will be amazed with the view here as there are numerous parallel running rows of more than a million multi-colored tulip flowers. You will find different colored tulips here like red, purple, yellow, orange, mauve, etc. In addition to these flowers, there are hybrid tulips as well which are multi-colored. These flowers only bloom for about 30 days in a year. So, if you're in Kashmir between end of March and early April, then you must visit this garden.
Local cuisines
While there are a number of places to visit in Kashmir, another must try is their local cuisines. For all the foodies out there, once you get to taste the authentic kashmiri food, you will not be able to leave Kashmir. You can try different restaurants that offer great food and services. But, here's a suggestion for all the travelers, if you show enough interest to the people here, you'll be bombarded by invitations from everyone to have tea or dinner with them. Don't be surprised if people tell you to come live with them instead of a hotel even when you don't know them. This is something that makes Kashmir stands out from other travel destinations. People over here are so friendly and welcoming that you're bound to feel like home at every place of Kashmir.
Road trip to Ladakh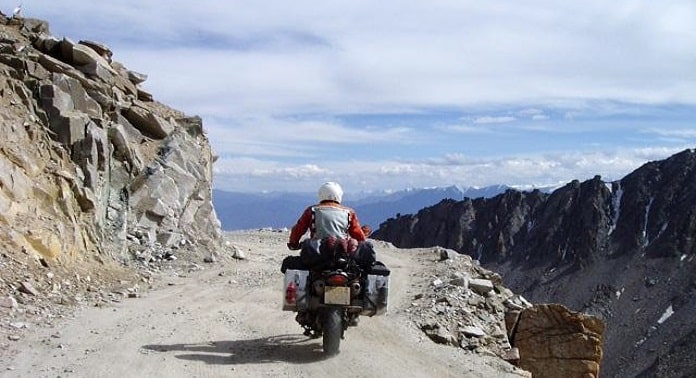 Ladakh invites you to the pristine and picturesque valley of the Himalayas. It is one of the most thrilling experience to ride from Srinagar to Ladakh. Ladakh is set at an elevation of more than 3000 meters above sea level. Riding on a bike is the best way to explore the beauty of Ladakh. But you must note that this road trip is no walk in a park. This ride is as difficult and adventurous as it can get. You will ride through some narrow steep ascents, badly broken stretches, through water streams, and will have to climb three high altitude passes before you finally get here.
Hazratbal Mosque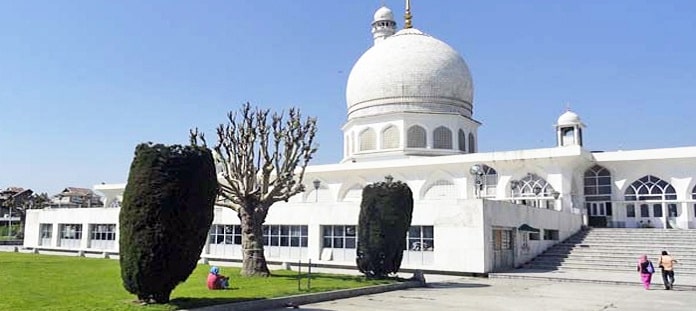 Hazratbal Shrine of Kashmir, India dates back to as far as the early seventeenth century. It is believed that the holy relic belonging to Muhammad Prophet are stored inside the shrine of Hazratbal. It's a beautiful structure made of white marble. It is also one of the only domed mosque in Srinagar. Locals gather in this mosque in huge numbers for offering Friday prayers.
It is just impossible to write everything about Kashmir in one article. You must visit this place to actually understand how beautiful and serene it is, as it is very difficult to express this beauty in words. This journey to Kashmir will completely overwhelm you and no matter how many places you visit, you will always remember that if there is a Paradise, it is here, it is here.