If we have to pick one place in the world that is so lively that it will grab your heart with its vibe, it would be Las Vegas. The vibe of Las Vegas is something else and thus, it is the most thrilling place in the United States. If you are a party animal, it offers a variety of casinos and pubs. But if you are not up for it, then it offers a variety of sightseeing attractions as well. No matter what you are looking for, this place offers something for everyone. Look out for the following attractions that are a bliss to visit other than gambling! Have fun on this trip and you are sure to remember it forever.
Stroll along The Strip

This one is a 2.5 mile-long stretch of Las Vegas Boulevard that runs through the gorgeous city. If you are strolling on this one, chances are that you will dwell in the beauty of this land. As beautiful as it is, there are a lot of things you can do here. The Strip is basically an entertainment unit with a lot of ongoing activities, entertainment centers, and a contagious vibe. Anyone looking for fun and frolic vibes must visit this place and have a great time exploring this side of the city. At night, this place lights up and becomes all the more attractive. The entire street illuminates and brings itself to life with glittering neon signs and string light everywhere. If nothing else, you can simply walk along the street and feel the vibe. The Strip is also home to some of the most luxurious hotels in the city.
Visuals of the Fremont Street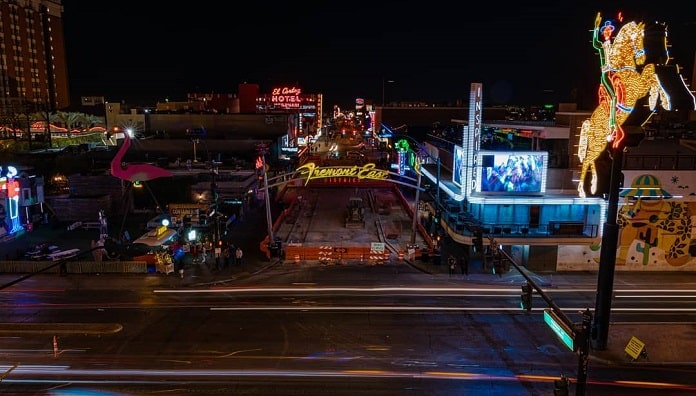 A pedestrian-only site in Las Vegas, this one is going to give you the ultimate thrill of the entire trip. This Fremont street is famous for a lot of reasons and one of them being that a five-block section of this street is covered with LED lights. This canopy of LED lights looks just so magical and enthralling that you would be spellbound by its beauty. A lot of playful colors are used to illuminate this street and that's why everyone loves being here. With music shows as well as Visual shows, this one is definitely a complete entertainment hub. Performers and entertainers are in abundance here so there won't be a single dull moment here. If you are in Las Vegas, do not miss out on this because you will remember it for the rest of your life.
Helicopter rides over Grand Canyon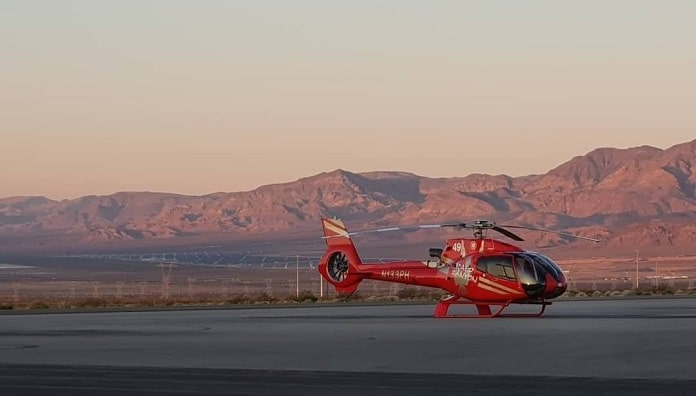 Las Vegas is the city of thrill and entertainment. If you are looking for adventure and thrill, then you are in the right place. This city offers everything from night thrills to day-offs. The famous helicopter ride in Las Vegas takes you over the entire city and also gives some exotic views of Grand Canyon. The Grand Canyon is located about 250 miles from the Las Vegas strip. The helicopter takes you around the city and over this Canyon and lasts for about 5 hours. If you are in Vegas and the time is short, then you must give a thumbs up to this helicopter ride to explore the entire city in no time. This way you will save a lot of time and also have spectacular views of the surrounding landscapes and America's famous natural attractions.
Bellagio Casino & Watch Fountain Show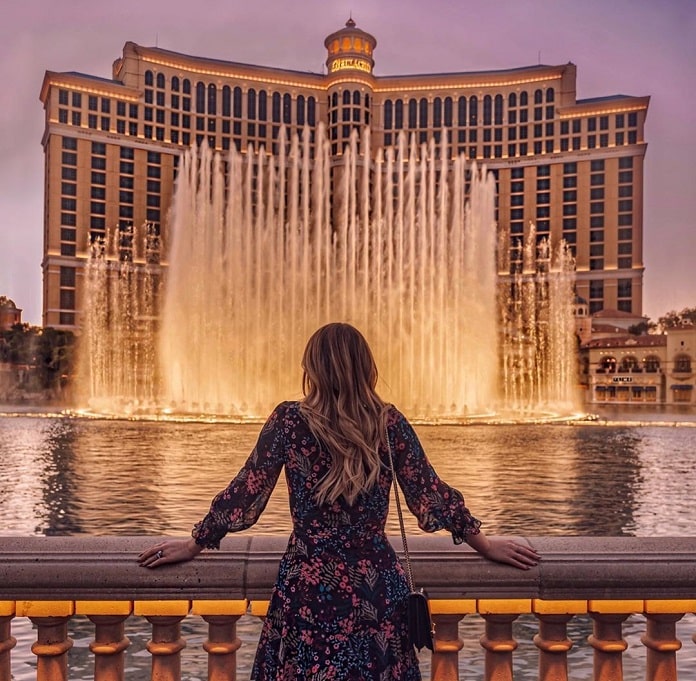 One of the most opulent resorts in Las Vegas is this Bellagio Casino that offers some high-end services. If you are up for luxury, then this should be your first pick in this city. A high-end hotel with a Fine arts gallery, spa, and salon as well as some of the most exotic restaurants- this one will give you the ultimate feeling of being in a fun-filled place like Las Vegas. It is one of the major tourist attractions as well. The Fountain show is another major feature here that lights up with music in the backdrop every fifteen minutes. Water waves go up and dance to the music thus blessing the skyline in all their glory. This fountain show is definitely a treat to the eyes and everyone including tourists and localities visit this one for a great evening.
Ride the High Roller Ferris Wheel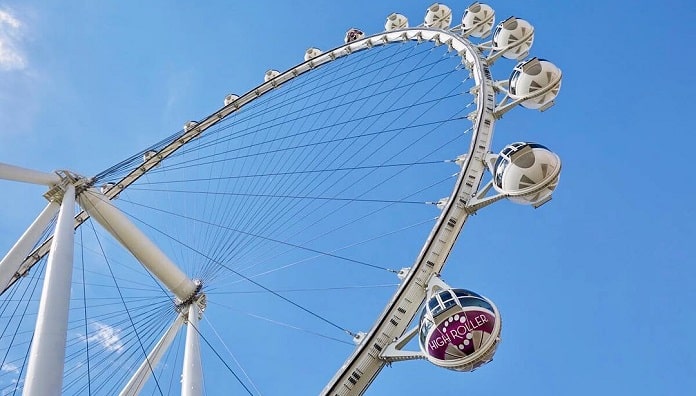 Whenever a Ferris wheel comes into the picture, it is sure to give you a thrilling experience. This High Roller Ferris Wheel in Las Vegas is one of the most popular attractions here. You cannot come back from Vegas without taking a ride on this one. What could be better than taking a fun-filled ride on this 550 feet high wheel? At the top, this wheel will give you the perfect panoramic views of the city. One full rotation of the wheel takes about 30 minutes so spare some time and make way for this adventure. If you have some time, you must plan this one during the night time because the city looks even more lively during that time.