Food brings us closer and Lebanese people certainly understand this because when you are in Beirut you see how welcoming and forthcoming they are when it comes to food etiquette and housewarming occasions. It is one of the many beautiful cities of the Middle East and has been inhabited for thousands of years.
Here we are putting out the best traditional and heroic kitchen dishes that make each one of us crave them for a very long time. Read the suggestions below.
While in Beirut, You Must Try These Lebanese Cuisines
1. Muhammara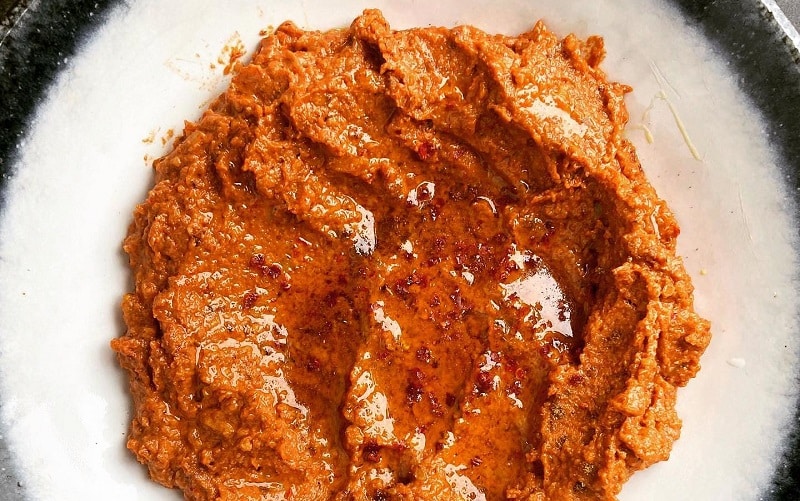 Muhammara is quite a famous dish in the Middle East because of its fervent mix of savory flavors that gel up well together. The best of the Muhammara comes from its haphazard and irregular texture that comes out of the marriage of red bell peppers and walnuts. It is a luxurious being of rich taste which is endowed by the specific quality of savory some hints of spice topped with the exquisitely suitable sweetness of molasses and pungence of olive oil.
2. Shanklish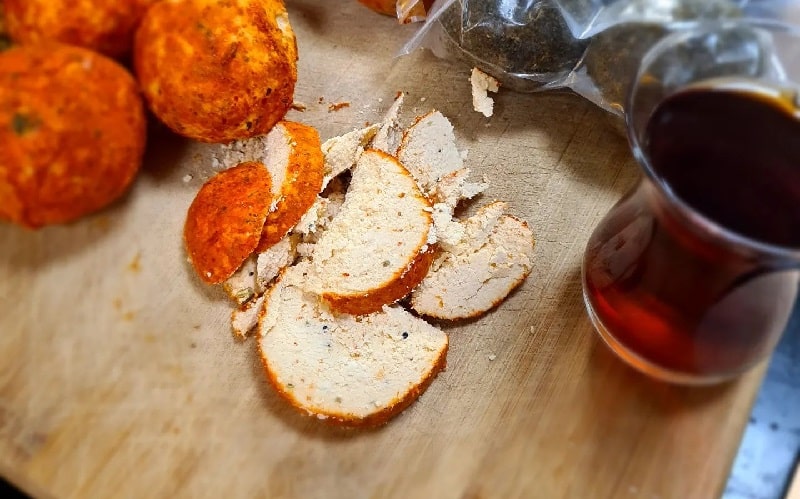 This dish is made of cow's milk. It is called aged cheese because the cheese derived from cow's milk is aged for some time after being rolled into big balls and smothered in spices and thyme, of course. When the aged cheese gets its rich and pungent taste, it is served with olive oil and some salt to go with it. Shanklish is a total marvel for cheese lovers who understand what magic aging does for the cheese.
Read More: Top European Foods That are Loved in America
3. Kaak
It looks like a woman's purse because the bread is made like that so the batch could be hung together once they are baked. The flat dough puffs up and begins to look exactly like a purse full of stuff filled on the inside. This interesting food item could be savored at any part of the day with many condiments like Muhammara, Tabbouleh, and Hummus. You can stock some up for the trip back home because these pieces of bread don't go bad for long.
4. Maamoul
Maamoul is a crunchy circular cookie that is sweet and gooey on the inside. It is made in huge batches also because they are so short in size, they could be eaten in numbers. Of course, if you are looking forward to an event, learn the process of how they make such graceful-looking snacks. Maamoul comes sprinkled with powdered sugar and is a household favorite in Beirut. If you have caught up in a great restaurant you are likely to be offered the fillings with dates, rose water, pistachios, and things like that.
5. Kanafeh
This one could become your favorite item from all of the food suggestions because it is sweet, full of different textures, and has cheese. Now, you must be made of how things culminate here. First, a base is done in different types of cheeses and rose water, and then the pastry so made is topped generously with shredded phyllo dough or angel hair. This gives a soft texture below and a very crunchy top. Pistachios come along to enhance the flavor multifolds.
Conclusion
The most heartwarming dishes are readily found in Lebanon that capture smartly the fresh flavours of the Middle Eastern cuisine style. When you are in the city, you must not miss out on these flavorful items of interest. You can pack in some for your travel as well because it is made up of many tasty ingredients that make you feel full for a long time. It is packed with seasonings and flavors that remain subtle for some and zealous to most of the devourers. If you are preparing to come here, make sure to get a bite of these foods in Beirut. Enjoy!