Even though our world map is divided into several countries and continents by borders, some places still manage to have their grasp on more than just one particular area. And one of the best examples to determine the actuality of this proposition is Russia, which is a transcontinental country, meaning that, it is located on more than just one continent and forms a part of two incredibly prominent continents- Asia and Europe. Regarded as the largest country in the world, Russia has come a long way. From vast mountains and picturesque countryside to frozen lands and stunning architecture, everything about this nation is simply spectacular, which altogether makes it home to some of the most magnificent places you will ever see in the entire world.
Almost every other corner of the country reeks of its rich history, which involved ferocious battles, classical music, and literature. And no matter where you go, you will always find some spots that are worth stopping by to admire their magnificent architecture.
Listed below are some of the most incredible places to visit in Russia that will give you a deep insight into the nation's splendor beauty.
St. Petersburg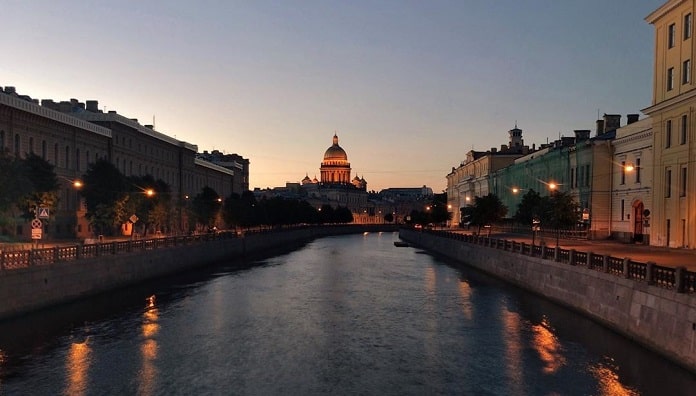 St. Petersburg is perhaps the most beautiful city to visit in Russia and this beauty can be attributed to its opulent architecture that can be seen in the form of buildings such as museums, monuments, places, churches, and many more. The city is best known for its classical influence which can be witnessed in the form of theater, ballet, and opera. It may not be as vast as Moscow, but it still has a lot more things to offer that are impossible to explore in just one day.
Lake Baikal

Not only Lake Baikal is the oldest lake in the world but it is also the deepest one that is ready to shatter all the records. It is possibly one of the most stunning places to visit in Russia, the captivating landscape, clean and beautiful atmosphere, and the serene vibes make this place a must-visit among the tourists and locals alike. And if you wish to stay here for some time, then you can easily find so many wonderful accommodations that are dotted along Baikal. Also, if you are well tolerant of low temperature, then consider visiting this lake during winters when it's frozen and you can see beautiful patterns created on it due to high levels of oxygen.
Sochi

Sochi is a beautiful beach resort town which is an ideal place to visit during summers. It is home to some stunning beaches where both Russians, as well as tourists, come around to hang out and bask in the sun. Apart from being a popular summer destination, it is also known to offer great things during winter including adventurous activities. Depending on your preference, you can visit this place any time of the year and you will always find something to do that suits your interests.
Kazan

It is a cosmopolitan city that is often considered a hub of a melting pot of cultures, where people of all ethnic groups live with each other in harmony. It is especially known as a place where European and Asian cultures meet. The city is home to several tourist attractions including UNESCO world heritage site 'Kazan Kremlin'. Apart from that, you can also explore the watchtowers, cathedrals, and museums that are the main highlight of this lovely city.
Altai Mountains

The Altai Mountains, also known as Altay Mountains, are an important part of Russia for several reasons. Situated in the very heart of Russia, the Altai Mountains also form a part of Mongolia, Kazakhstan, and a tiny part in China. It is easily one of the most popular destinations in the country that draws thousands and millions of visitors every year, which includes both locals and tourists. The Altai Mountains encompass several lakes and natural reserves, which altogether form a part of the UNESCO world heritage site. It is a great spot for both nature admirers and thrill-seekers; trekking, hiking, nature photography, and kayaking are some of the best things to do here.