Comfortably installed, scroll to the other side of the window breathtaking scenery, you are undoubtedly in one of these scenic trains. Train travel has the chance to offer its passengers a relaxing stay without being deprived of panoramas.
Bernina Express, Switzerland to Italy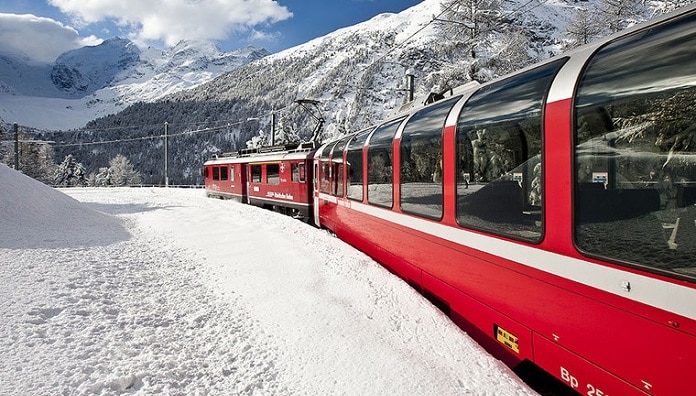 With 55 tunnels, 196 bridges and a 70 % climb, the Bernina Express has one of the highest train routes in the Alps. The journey goes to the closest to nature and gives way to landscapes more sublime than the others. It connects the cities of St. Moritz and Tirano, the journey only takes a few hours, but those who have already tried it recommend it highly. The price is on an average 12 euros for a Bernina Express ticket.
Venice Simplon Orient Express Paris to Istanbul
Better known as the Orient Express, it is undoubtedly one of the most mythical train journeys. Not only will it take you to incredible places that will stay in your memory, but the train itself is a real gem. Every week, it leaves from Calais or Paris Gare de l'Est and stops in Vienna, Prague or Budapest, sometimes it continues on its way to Bucharest and Istanbul. The train fare starts from 2500 Euros.
The Flåm Railway Norway
The journey takes only a few hours, this train links indeed two points of Norway, but this does not mean that the landscapes they cross are not worth it. In addition, when you arrive in Myrdal, it is possible that you take the train line connecting Bergen to Oslo, the opportunity to enjoy the Norwegian nature a little longer. Price of 50 Euros,
Linha do Douro Portugal
The train connects Porto to the small village of Pocinho and offers the advantage of passing through the Douro between Pinhão and Pocinho which is only accessible by train, car or cruise. Many views also overlook the terraced vineyards climbing along the slopes of the hills. Price one-way ticket to Pocinho costs € 13.30.
Semmering Railway, Austria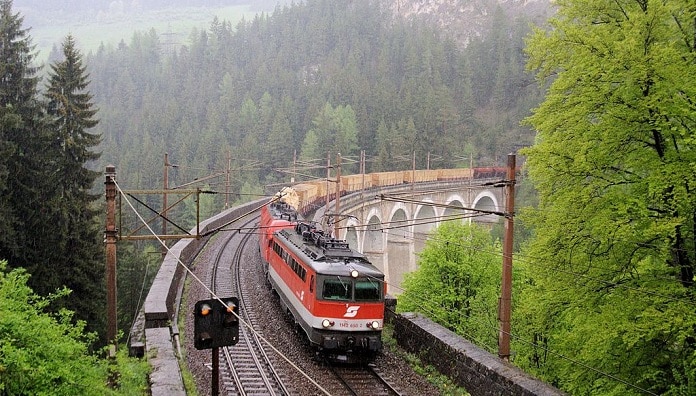 This train connects the cities of Gloggnitz and Semmering and passes through 41 km of Austrian mountains. 16 viaducts and 15 tunnels will also be crossed during the trip.
River Rhine Valley, Germany
Settling aboard the River Rhine Valley is a journey from Cologne to Mainz via Bingen enjoying many views. From Koblenz to Bingen, the train runs directly along the Rhine and offers epic landscapes.
El Transcantabrico Clasico Spain
Eight days, seven nights through the mountains, valleys and Spanish beaches El Transcantabrico Clasico is one of the most luxurious train journeys. Those who have already had the chance to test this train that crisscrosses green Spain have only positive opinions, as much concerning the beauty of the landscapes, as the planned stops, as the train itself, a real small nugget.