Argentina, a vibrant and lively country in the southern part of South America is widely known for its tango and delicious cuisine. Not only the culture and cuisine but this place is also known for its nature and geological elements such as glaciers, mountains, steeps, and so much more. Argentina is a wonderful place to have a vacation where you get to explore so much and where you get to have a memorable adventure. The cities have wonderful nightlife, tango dancings, stunning beaches to spend the day at, visiting and exploring the mountains, viewing glaciers, visiting and viewing the colonial architecture and so much more. This is a wonderful country to spend some of your time in.
The list of places you can explore when you are in Argentina is long. The list here provides you with five of them.
1: Buenos Aires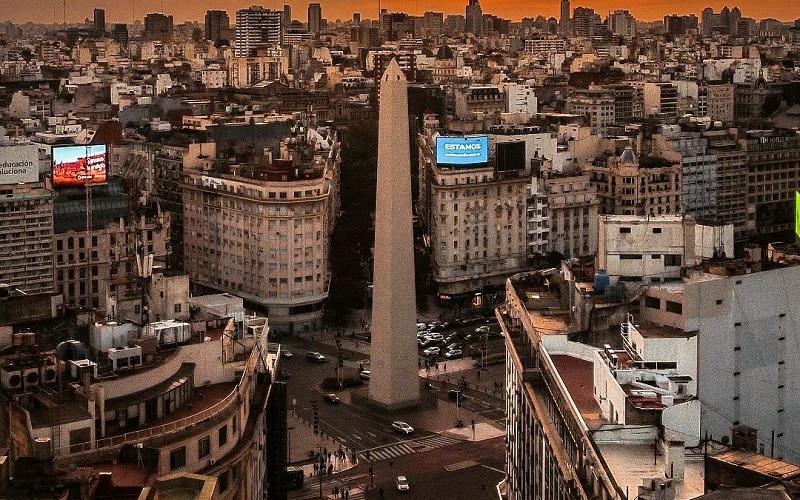 The capital city of Argentina has to be on the list. You cannot be in Argentina and not visit Buenos Aires. This city has a wonderful charm. You get to see wonderful European buildings, french and Italian architecture with such a long list of places to be at. You can enjoy the stunning nightlife here in the capital city. People here enjoy the night and thus you get to see a lot of parties and dinners happening late at night. Visit museums, galleries, and theatres walk around the area to see several tango dances and get to learn about their culture.
2: Los Glaciares
If you want to see some amazing icebergs and glaciers then you should visit the Los Glaciares. This is the national park where you can get an easy boat ride which provides you with the experience of seeing the wonderful scenery ahead. You can also visit the mountains in the northern area where you can hike, trek and even go rock climbing. You should visit this mesmerizing place and get to look at the stunning lakes and icebergs.
3: Mendoza
Mendoza is known for its wine. People visit this region for its wonderful nature and scenery and the adventures it provides such as hiking and river rafting. Not only is it famous for being the wine region but also because it is near the highest mountain in America. Being a wine-producing area, you get to take part in the wine tastings. There are so many different wineries that each one offers something new to its visitors to be unique. Have a great time tasting wine, shopping around the city, and horse riding.
4: Ushuaia
This town is known for its resorts and is a famous town for cruises. This city is known full of hotels, resorts, and casinos which make it lively and fun-filled, which once was a gloomy city as it was known to serve as a prison. You can experience and participate in numerous treks and hikes and get to visit the channel where you can see sea lions and penguins. You can also visit the end of the world train, as this city is one of the southernmost cities.
5: Bariloche
This is the city where you can enjoy a lot of sports such as skiing, trekkings, other water sports, mountain-related and so many. You get to look at stunning lakes and mountains and get to enjoy your time near the lake or at the beach. There is so much that the city can offer to its visitors. You can visit the ski resort and has fun skiing and snowboarding. Fish and swim in the lakes in the summers.
Conclusion
This wonderful and stunning country has so much to explore and adventure to experience. The variety of attractions present here in this country is one of the reasons for this is such popular among travelers. You get to look at some natural and man-made wonders with such a vibrant culture and get to have delicious cuisine. You should definitely plan a trip to Argentina and have a great time here in this dynamic country. You would get to explore so much and get to experience so much in this country in South America. Wait no more and start to mark it as your next vacation destination.