Are you looking for an island vacation? Do you want to get a break from your daily schedule and have some fun and exciting time enjoying the cool breeze and water activities? It might get a bit confusing as to which island you should plan your vacation to and what can you do when you are there. Islands are not just for having a relaxing vacation, they are also about the activities, the culture, lifestyle, cuisine, exotic flora and fauna and so much more. There are so many islands where you can enjoy the tropical climate along with so many fun-filled activities. There is so much to explore and experience when you are on an island.
Look at the list of some stunning islands where you can plan your next vacation.
1: Bali
One of the popular islands, Bali is a mesmerizing island to spend some of the time at. This place is an ideal place for people who like surfing, who are interested in yoga, backpackers, and people who want to spend a nice vacation in a villa or resort. There is so much to explore on this wonderful island. You get to see some amazing forests, rice paddies, stunning beaches, beautiful scenery, temples, and ancient towns. You can also participate in some water activities such as snorkeling when you are here in Bali.
2: Maldives
This archipelago is a stunner. If you love spending time on islands and like to have a vacation on an island then this has to be on your list. This is the place that provides you with a tropical retreat. You can have a peaceful and relaxing vacation when you are here in the Maldives. Along with a peaceful vacation, you can have some exciting activities such as snorkeling, surfing, and diving, and can also dine in an underwater restaurant where you can have a wonderful meal viewing beautiful aquatic life.
3: Santorini
To get that Mediterranean climate and stunning blue hues of the water, you should visit the famous island of Greece, Santorini. The mesmerizing white buildings with blue domes are something Santorini is known for, along with its vibrant blue water. You should visit this island for its architecture, buildings, cuisine, landscapes, and seascapes. This is a wonderful place to spend your vacations and has a nice getaway. You need to try the delicious Greek cuisine here in Santorini.
4: Bora Bora
People usually visit Bora Bora island for the famous white beaches and those luxurious water houses or bungalows but this island has more than just beaches and water, houses to offer. There are so many water sports and activities that you can participate in when you are here in Bora Bora. You can hike up the slopes and get to see the view around, snorkel along with stunning aquatic life and so much more. You must plan a trip to this stunning island called Bora Bora and spend some of your time here enjoying the water and the peaceful environment.
5: Palawan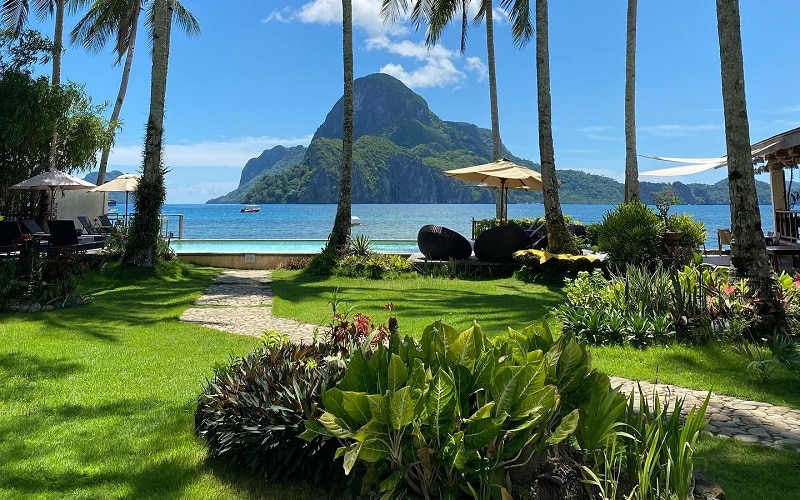 This philippine island is a stunning place to be at. These islands are mesmerizing and lovely. You can visit the caves, national parks, lakes, and other places available here in Palawan. You can enjoy some diving around the coral reefs or swimming in the waterfall. You can also participate in kayaking and so many other activities. This place is stunning and wonderful with so much to explore and experience. This is not only a fun-filled province in the Philippines but also an alluring one. You can even enjoy some luminous fireflies in the evening when the sun sets down.
Conclusion
There are more stunning islands out there where you can have a wonderful and adventurous time. The list above is just some of those many islands where you can plan your next trip to. Islands are a great place to have a nice break from your work and life. Visit these islands and enjoy every second spent there. You get to explore different places, different kinds of cuisines, cultures, and get to experience amazing water sports and other activities. Plan your trip to any of these islands and have a nice time there.