Brazil is the hotspot for the cooling Amazon rainforests and the steamy nightlife that happens throughout the country. The people here like to live their life carefreely as you will see how much they love their history, football, and their art.
Sao Paulo is just another city in carnival-loving Brazil that has all the Brazilian ingredients you would like to bite into. The city is known for its hardworking populace and national parks supported by tropical geographics. If you are planning to explore Brazil, you ought to come to Sao Paulo. Thereafter, you might not need to go any further.
Following are some cool spots in the city of Sao Paulo that are worth every penny.
1. Theatro Municipal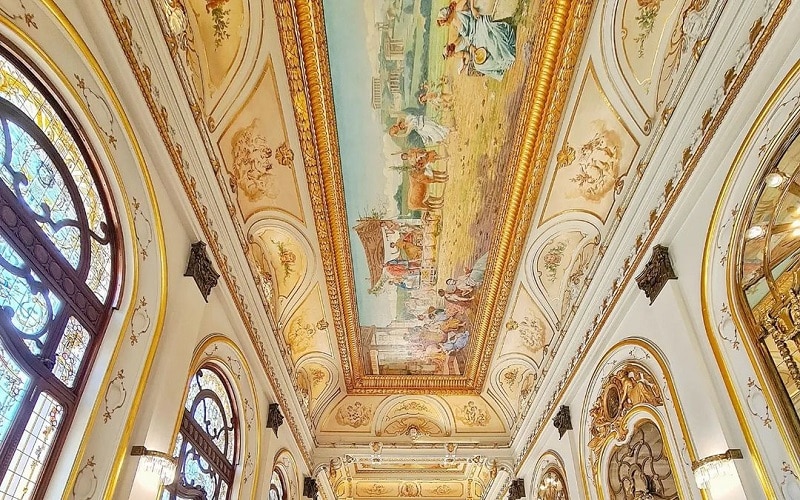 This municipal theatre of Sao Paulo is the main attraction of the city because of the many events that are held there like operas, concerts, etc., and also because of its magnificent architectural example. It has sharp baroque style features and some remnants of the renaissance era building style as well. It attracts many tourists and locals throughout the year who want to have a closer look at the city. Many celebrities have come here.
2. Museu de Futebol
Spain's love for the game of football is immense. Hence, one should never underestimate the sentiments a Brazilian attaches to the popular sport. This one is a museum solely dedicated to the game as for the love of the natives, this seems a cultural hotspot of careful conservation of the people's strong attachment to football. The museum traces the development and passions of the game in the country.
3. Pinacoteca do Estado
This is a beautifully loaded picture gallery in the heart of the city that houses some of the most unique collections of thousands of handworks from the modernist notion of art style. There are several beautiful paintings to soothe your eyes with. Many paintings scream realism beyond eternity and are breathtaking to look at. Much of the paintings are careful conservation of the works of late eminent painters of the 19th to 20th centuries.
4. Rua Oscar Freire Shopping Street
One of the most important and intriguing factors of colorful cultures is backed by bustling market areas, not just supermarkets. The cultural equity based in the markets offers much more than a shopping thrill. Here, in Sao Paulo, few are left of such kind. However, Rua Oscar Freire shopping street will help you stay on the edge. You can shop for anything under the sun that you like. It can be your most treasured souvenirs from a high-fashion gallery.
5. Meseu de Lingua Portuguesa
The Portuguese language finds a locality in a different country here. Sao Paulo's Portuguese language museum is a beautiful representation of respecting other cultures and tongues. Keeping in mind that both languages share the same linguistic root and hence have a strong common ancestry, this museum can help you grasp the equation of the two sister languages very broadly. Here you can brush up your Portuguese quite effectively!
Conclusion
In case you feel there is something still vacant from your trip, drizzle in some exploration of the city's crazy nightlife that is filled with people, sassy, average, nerds, overworked, etc. There are several bars, restaurants, nightclubs, and comedy clubs to have a relaxing affair as well as a thrilling turnover for a boring day so spent. Life in Sao Paulo is very exciting and if any of these factors excites you, you are most warmly welcomed here.
In no time you will find yourself immersed in the cultural vibrancy of this city!