If traveling is all about thrill and adventure, then we suggest exploring the scariest water rides in the world! Out of all the scary things you have ever done, this one will be the most enthralling. There are so many scary rides that account for being on this list but some of them are matchless. We have enlisted some of the scariest rides ever and where you will find them. Explore these terrifying water slides that will define adrenaline rush for you!
Kilimanjaro, Brazil

Talking about the scariest rides, you should know that this one is also the tallest in the world. This ride will be the most enthralling experience of your life. It is located in Aldeia das Aguas Park Resort in Rodovia and is one of the scariest rides ever. If you are weak-hearted, you must not get on this one because it stands tall at a height of 49.9 meters with a 60-degree drop. The speed at which a person comes falling down from this slide is 57 mph and this is actually the most adventurous one ever. This recorded speed and height have led to many people literally stepping back from the top. The view is scary from the top after you have climbed about 23 steps. The slide is even scarier but thrilling too. All those who love adventure can get on this and zoom down in speed.
Leap of Faith, Bahamas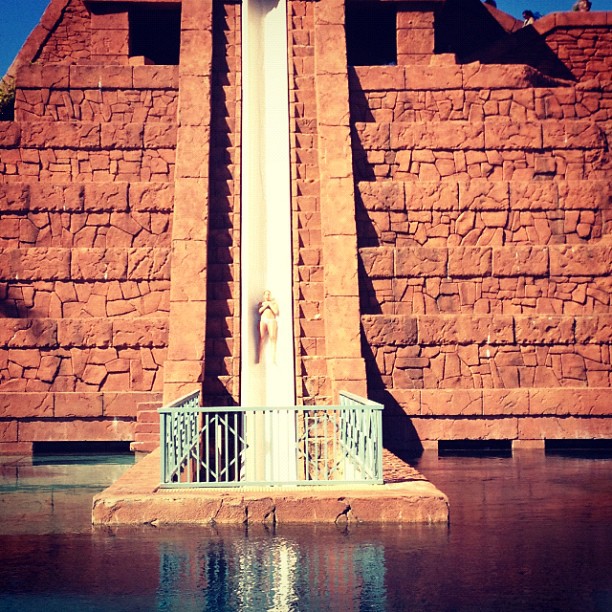 This beautiful slide is located in the Bahamas and is scary for some other reasons. It is located in the Atlantis Water park on Paradise Island. The reason why we called it scary is that it has sharks in the water. The riders are thrown through a lagoon surrounded by big sharks. This ride goes through a tube that is surrounded by sharks and thus, gives a view to the riders. It does not have the highest drop nor does it have an unusual speed. With a height of mere 60 feet, Leap of Faith is for all those thrillseekers who can go to another level. The presence of sharks in the water makes for the best views through the tunnel. This is thrilling as well as flaunts one of the most gorgeous and unique rides in the world.
Summit Plummet, Orlando, Florida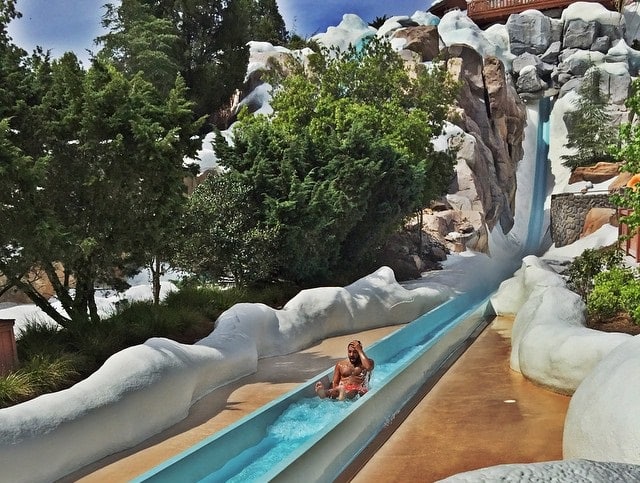 Located at Blizzard Beach in the Walt Disney World Resorts, this one stands tall at a height of 120 meters. This one looks so beautiful that for once, you won't be able to believe that it is actually a ride. It is surrounded by snow peaks and gives an illusion that you will slide down in a free-fall and will be thrown away in the open. But instead, a cave is built on the way that takes you to the ground. The best thing about this ride is that it comes at a speed of 55 miles per hour and that is absolutely enthralling. The ride will start and end in no time and you will be back to the ground. Tallest, fastest and nearly vertical free-fall drop that this one is, you won't be able to forget this one.
Insano, Brazil

Situated in the popular Beach park in Brazil, this is also a great pick for your adrenaline rush. First of all, this ride is so steep that you might faint by just looking at it. One needs to climb 14 floors for this ride first. Then it zooms you down at a thrilling speed of 65 miles per hour that you won't have time to figure out your mind. This insane waterslide is going to give you the scariest experience ever. The angle at which it has been built makes people chicken out even before the ride starts. Standing at a height of 134 feet, you should know that with a speed of 65 mph, you will be down in four seconds LITERALLY! People who are crazy about slides and wish to experience such scary encounters can visit this one right away.
The Scorpion's Tail, Wisconsin, USA

Located in Noah's Art Waterpark in Wisconsin this one is last of the lot that we have picked for scary rides. We have saved the best for the last because this one takes the riders down from a height of 400 feet and lands them in 5 to 8 seconds literally! If this is not scary, then what it is! With splendid views insight, this will take your breath away. With a lot of rings and rounds, this one will totally faint you. It has so many twists and turns and is called a loop-the-loop slide. Going vertically upside down makes for the most action-packed ride of all time.