There are more than a billion bicycles in the world, twice as many as automobiles. In recent years bike production had climbed to over 100 million per year (compared to 50 million cars). Bicycles were introduced in the 19th century and since when have been and are employed for many uses: recreation, work, military, show, sport etc. For example in the USA, people use bikes for slimming and better feeling because cycling burns 600 calories an hour, but in China or other countries people use bikes mostly for transportation needs. For these reasons in some countries bikes are especially popular. Below are few cities which are popular for bicyclers in the world.
1. Copenhagen, Denmark
Denmark is the ultimate destination for cycle holidays. With more than 12,000km of signposted cycle routes, gentle terrain, inspirational nature and short distances between amenities, Denmark is a country made for cyclists and cycling trips.
Copenhagen is world famous for its biking culture and now officially the first Bike City in the World. The Danes are well known for their love of cycling and cities all around the world are now looking at ways to copy this phenomenon. It really is biking heaven for the cyclist in Copenhagen with over 390 kilometres of designated bike lanes.
2. France
It's the home of the world's biggest, most famous bike race. Whether you've always dreamed of conquering Mont Ventoux, gallivanting up the Col de Galibier, or attacking on Alpe d'Huez, we've all got a French fantasy ride we'd like to complete.
Cycle tourism is well-established in France, alongside the strong national interest in the sport. That means great infrastructure and plenty of different regions and resorts vying for your attention – not just those that feature in the Tour, but lesser known destinations in a country which offers an incredible variety of landscapes for cyclists. It's also conveniently close by for UK riders and is one of only a few destinations you could conceivably visit without having to invest in a bikebox/bag for air travel.
The opportunity to ride the same roads as Tour de France legends like Merckx, Coppi, Anquetil and the-Texan-who-must-not-be-named is too much of a draw for any cycling fan to resist.
3. Belgium
Belgium is particularly well organised for cycling and the local tourist board call it the 'Cycling Paradise". Blessed with a wonderfully rich cycling heritage – it's the heartland of the Classics. Specifically the really horrible Classics that take place in spring, complete with cobblestones, mud, rain and howling headwinds. From the flat lands and waterways of Flanders with the charming cities of Brugge and Gent, to ambling through the quiet rolling countryside of the Limburg and Brabant regions to the more tougher hilly areas of the Ardenne Forests in the south west where there are some steep hills to climb. The people are friendly and most welcoming, the climate is generally mild and the beer is superb !
The provision of cycle paths very much depends on which region of Belgium you are in. In the Flemish speaking north of the country, regions like the Flanders, Limbourg Antwerp and Brabant regions have very good cycle paths connecting most villages and through most towns. These are generally well thought out and separate you well from the traffic, usually on a tarmac area at the side of road and they often make good use of bridle way type tracks which generally have a very good surface. In the French speaking regions of southern Belgium we found that the cycle paths were not as well implemented and in some case non existent in towns.
4. Indonesia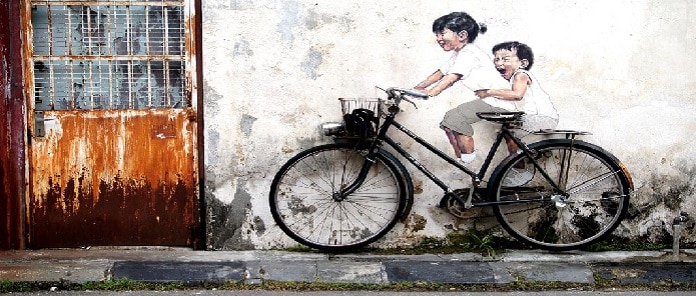 What about a bicycle tour in Indonesia? It's a magnificent country with largest archipelago occupies part of the Pacific and Indian oceans around the equator region and is a relatively young land of rugged peaks and volcanoes. Many of its islands are well developed and have unique activities and good facilities, with Bali and Sulawesi most popular among mountain bikers, surfers and divers. Independent cycling is certainly possible but it requires time. For that reason you may want to book a bicycle tour. It gives you the option to experience Indonesia without worrying about anything and see things you might miss on your own.
5. Bolivia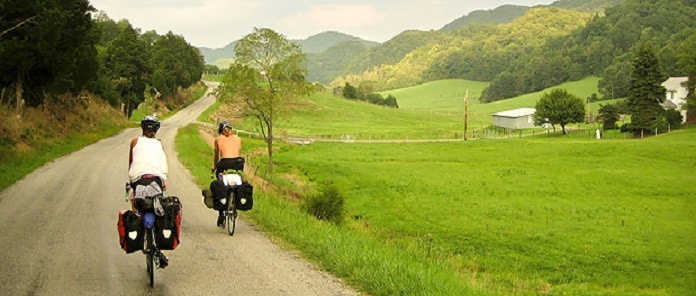 Bolivia has a lot to offer as a cycle touring destination. Its main draw are the salars and lagunas in the south-west of the country, though its most famous road is the old road from La Paz to Coroico, still known as the 'World's Most Dangerous Road'.
The Bolivian Andes are not always the easiest of cycling destinations. The west of the country is all above 3,500m and if you are travelling on unpaved roads, surfaces can be poor, maps are unreliable and signposts are scarce to non-existent. As a result many cyclists make a beeline from Peru to Argentina, taking the route of least resistance from Titicaca to La Paz, Oruro, Uyuni and Villazon. This however means missing out on some spectacular cycling, so if you don't mind putting in the extra effort there are plenty of rewards on offer for diverting off the main highways.
6. Vietnam
Vietnam is a fascinating country with a distinctive culture and a long and extraordinary history. Although it is often remembered most for its wars, modern Vietnam has emerged as a proud nation with a people eager to show off the many aspects of their diverse land that make for memorable bicycle touring.
Vietnam has become one of the best destination for cycling tours in Indochina. Hanoi, it's charming capital, has a lot of character of Vietnam with its old building where Ho Chi Minh City is modern and bustling. Combine with Hanoi, it is truly a good discovery by bicycle to Sapa and Halong Bay. Don't miss the overnight on Junk boat at Halong Bay and Water Puppet Show in Hanoi.
From Hanoi, it is worth to have a beach break in the central part of Hoi An, and the other two old towns of Hue and Danang before heading to Ho Chi Minh City. Exploring Mekong Delta on bike is one of the best trip in Vietnam to see the lives of the people along the Mekong River and take the boat trip in Chau Doc. Vientam Cycling also offer combination cycling trips Thailand to Vietnam through Cambodia, and Laos. It is worth to visit Indochina on bike.