If you're starting to resent your friends' exotic vacation posts right about now (why did you book that Montauk rental again?) or you are still asking "Where should I go in August" you can stop your FOMO bellyaching. We've tracked new direct flights and mined our on-the-ground experts for the hotel openings, cultural happenings, lesser-known landscapes, and emerging food and wine spots worth traveling for—and which you just might, in some cases, have to yourself.
1. Botswana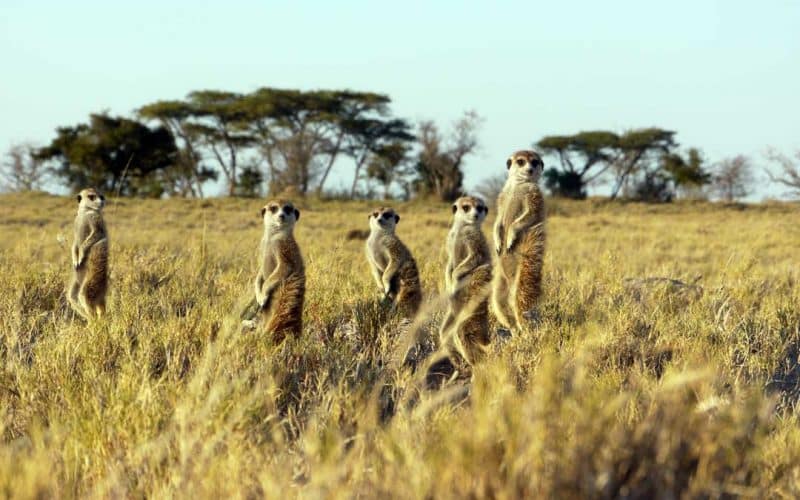 The best months for going on a boat safari in the Okavango Delta are May through August, when water levels are at their highest and elephants, giraffes, leopards, and countless birds are most active. Camps like Duba Expedition arrange game "drives" by motorboat—and are all the more luxurious for being in the middle of nowhere.
2. Nepal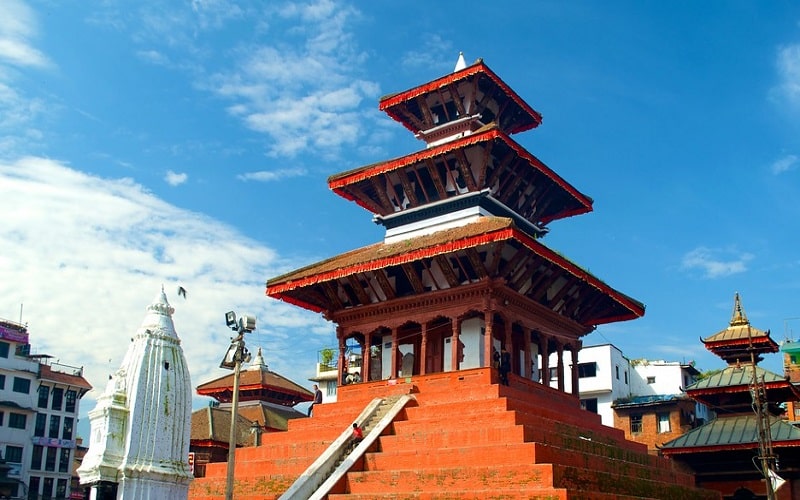 Summer or monsoon season in Nepal is characteristically beautiful despite heavy rain ( mostly at night) and bit high temperature. Travelling to Nepal during summer can bring you extraordinarily beautiful experience.  One of the top advantages of travelling to Nepal in summer season is that you have much more space for yourself as the flow of travellers is low and tourist attractions remain quiet. Make your plan to visit Nepal in summer and enjoy the peaceful nature, culture and space to yourself. Before this year, a visit to Chitwan National Park to spot bengal tigers demanded roughing it. Now you can make the new Meghauli Serai, a Taj Safari Lodge, your indulgent base camp.
3. Old West, USA
Road trip the Old West—and its new places to stay—with the whole family this summer. We love Dunton Hot Springs resort in Colorado's San Juan Mountains, which is why we're expecting big things from its new Telluride spin-off, Dunton Town House. (And everyone knows ski towns are at their best in the summer.) Though it's not new, we're also big fans of Smith Fork Ranch, from the creative team behind leather goods brand Ghurka. It's 90 minutes by car from Grand Junction but feels more remote—and only takes 28 guests a week. Grand Canyon Under Canvas brings safari-style tents to the hotel-starved high desert about an hour from the South Rim. Or stay mobile and book a week with Airstream 2 Go, which rents 23- and 28-foot chrome trailers (and the SUVs to tow them) out of Las Vegas.
4. Northern Argentina

Argentina is a vast and varied land, where travel rewards the visitor with beautiful sights. Northwest Argentina features the town of Salta and its surroundings while northeast Argentina includes the river landscapes of the Litoral (the provinces of Entre Rios, Corrientes, Santa Fe and Missiones). Rough Guides lists the following natural attractions, national parks and picturesque villages as highlights for visitors to the north of the country.
5. The Arctic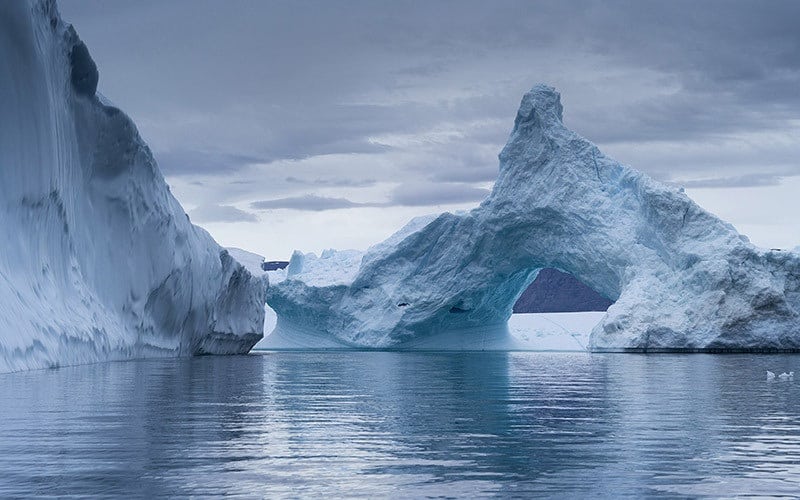 You know it won't be there forever, and so does Crystal Cruises, whose Serenity starts sailing the Northwest Passage in August. The ship travels from Anchorage to Arctic fishing villages in Alaska, Canada, and Greenland before docking in New York.
6. Colombia
Colombia is South America's second most populated country and it is home to an astonishing 10% of the world's biodiversity. The country is emerging from the dark shadow of its reputation for kidnapping and drugs to become the highlight of many people's visits to South America. It's the new "it" spot to visit (and move to). Fans of history and archaeology will enjoy Bogota's many museums but will be truly impressed by the Tierradentro, Lost City, and San Agustín sites. Beyond the history, you can also find beautiful beaches, wild dancing, delicious food, and great nightlife in Colombia.
7. Etna, Sicily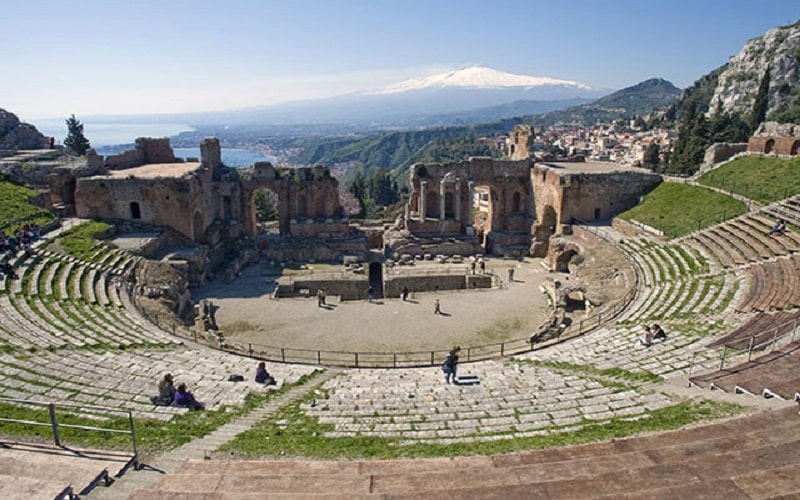 A view from 2,800 meters up the mountain, looking toward the peak of Mount Etna. The top of the volcano is actually a series of craters. Because it erupts frequently, Etna's landscape is constantly changing. These images were taken just a few days before the most recent eruption on October 26, 2013.
8. Edinburgh, Scotland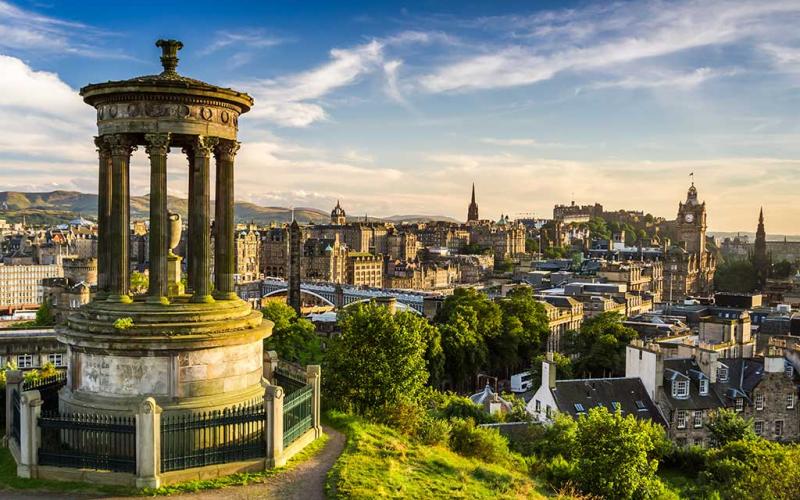 While dramatic windswept hills make Edinburgh a sight to behold, its rich history makes it a city to remember. From the world-famous Edinburgh Castle, to St. Giles Cathedral, to Real Mary King's Close and the Museum of Scotland, the sights are plentiful. Visit Edinburgh during Hogmanay (a days-long Scottish new year celebration full of food, drink and local traditions) and you'll be one of 80,000 revellers in the city! And yes, you must try the traditional fruitcake.
9. Maui, Hawaii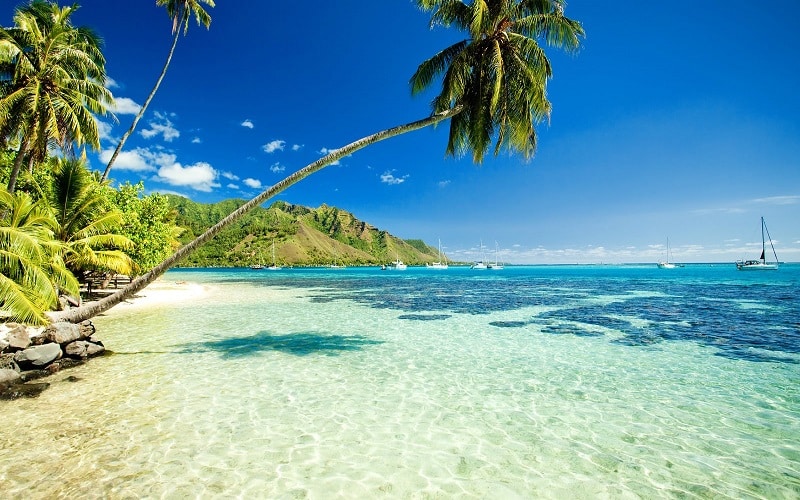 Known as the "Valley Isle," Maui is dotted with quaint towns, artist communities and local favorites that have been around for generations. Head to Wailuku for pastries from a "mom and pop" bakery, or head to Lahaina for a taste of Maui's famed farm to table cuisine. From shimmering beaches and sacred Iao Valley to migrating humpback whales and sunset on Haleakala, it's not surprising Maui was voted the "Best Island" by the readers of Conde Nast Traveler for more than twenty years.
10. Indianapolis, Indiana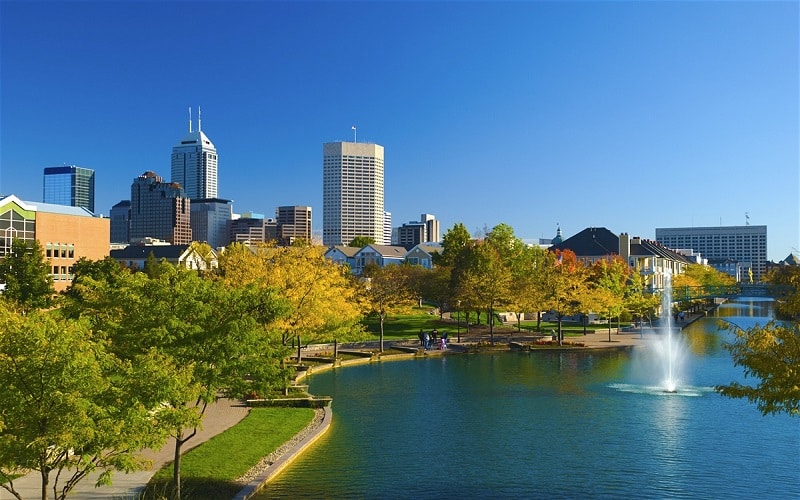 Want to discover the most underrated food city in the U.S.? Serious eaters with a free weekend can be among the first to check Indianapolis off their list. The city has notable chefs building national profiles with innovative menus that aren't ambitiously overpriced, but you'd be forgiven for missing the news with Chicago hogging the Midwestern food spotlight. When you fly in—and it's easier than ever, with nonstops from 33 cities—head straight to Marrow (fried tandoori chicken; cucumber wakame salad) and Milktooth (killer breakfast dishes; locally roasted Tinker Coffee) for a quick orientation to the city's best. Then pedal your way to more finds (Black Market; Rook), using Indy's ever-expanding bike-sharing network.