A state where you can enjoy each and every second, where there are so many places to visit and activities to take part in, can only make the trip complete with the help of the delicious food it offers. This city is super active, full of sunshine, and has a simple and soothing lifestyle. You can get so many different kinds of food options here. You can go for some unique fusion food or some simple yet heavy and hearty meals. Today we are going to look for the different kinds of food options that you can get here in the city and have a great time enjoying them. Enjoy American, Mexican, and Asian flavors in this sunny state when you are on a holiday.
Top 5 Dishes in California, USA You Should Try
1: Ramen burrito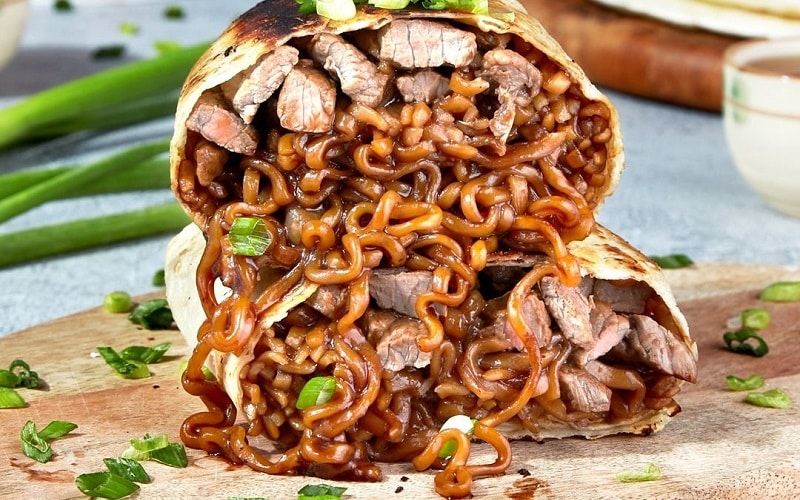 This is a fusion between a burrito and ramen. This is one of the many fusion foods that you can get here in California. This is because different cultures live together harmoniously and this leads to people trying different cuisines and even mixing them to make something new. Here are some noodles with eggs steak, onions, and other toppings all together wrapped up in a burrito. This Mexican food meeting Asian food is a delicious treat.
2: Mac and cheese pizza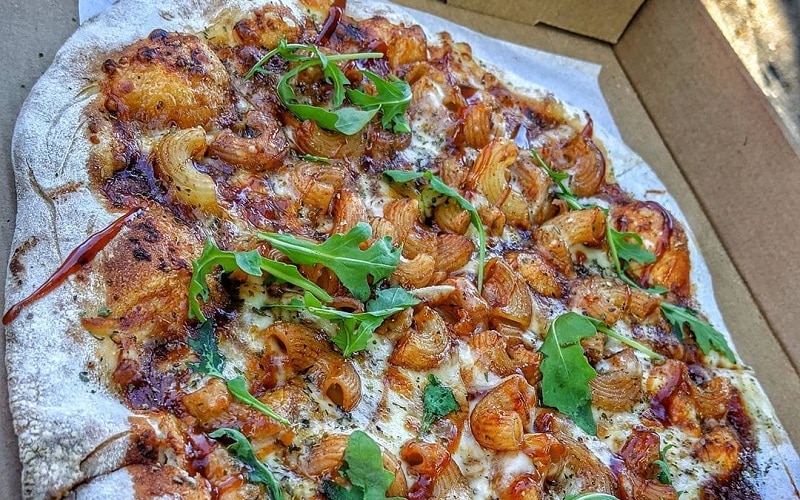 Carbs over carbs seem delicious and too heavy but it is okay to try it when on a holiday. Your two favorite dishes mac and cheese and pizza combined together to form a hearty meal. This dish has your favorites, pizza base topped with mac and cheese topped with a layer of cheese and cooked together. Try this with some hot sauce and see how the creamy cheesy bite with a hint of spice explodes flavors in your mouth.
Read More: 6 Most Beautiful Towns To Explore In California
3: Fish tacos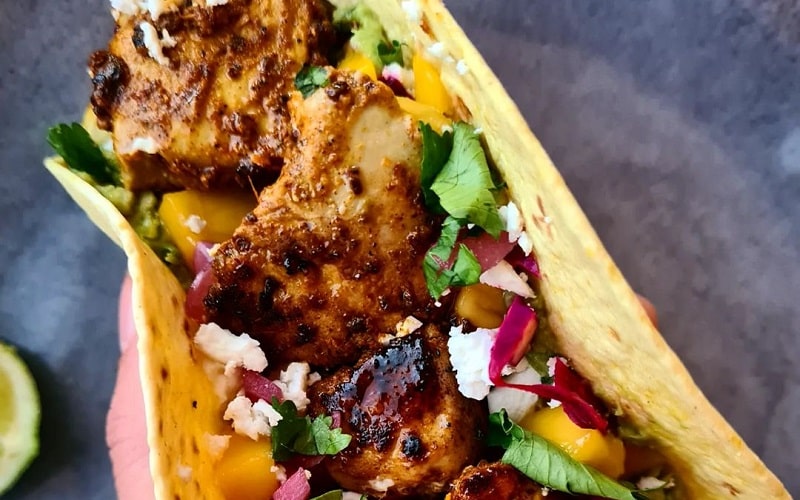 California has a huge percentage of Mexican people and thus there are authentic Mexican eateries in California where you can enjoy true Mexican food, refreshing flavors, and delicious meals. Here when you are in California you have to try the cuisine and one of the famous dishes to try here is the fish tacos. They have fresh seafood along with the fresh and rich ingredients that create delicious tacos. You can have them dine in or takeaway.
4: Carne Asada fries
You would have had nachos topped with a variety of toppings and baked together with cheese on top. Now just change nachos to potato fries. Carne asada fries are a great treat for people who love carbs and also the ones who love meat a lot because this dish is going to be topped with a lot of meat. You can have this dish, fries loaded with meat, guacamole, cream, cheese, spring onions, cilantro, and all the other ingredients in a nice and cool setting such as when you are walking around and sightseeing or when you are by the beach.
5: In-N-Out burgers
California is known for its burgers and thus you cannot miss the famous burger chains here. In-N-Out is a burger joint that has such a huge name and you have to try their burgers when you are here. There is a nostalgic vibe to the place as the decor and the uniform are the same as it was a couple of decades ago. The fries are cut and made fresh and there are some secret options that you can try. Make sure to try their burgers and fries when in California.
Conclusion
Now you have a list of dishes that you can try when you are in California. These are just some of the many dishes that you can try. You should stroll around the food areas, get to know more about the dishes, look online, get in touch with locals to get the hidden gems in the areas and so much more. You can enjoy the beach along with these dishes. There are several festivals and events that happen in the state that you can enjoy. Some even focus on the food. This is a big state and thus you need to plan properly where you would like to go and want you to want to see. Have a fun-filled time here.