Canada is one of the best countries to spend winter vacations. There are many beautiful winter destinations in Canada that allows visitors to enjoy cold weather, snow tubing, ice skating and many more. Here is a list of some of the best winter getaways in Canada that you can't miss.
1. Whistler, British Columbia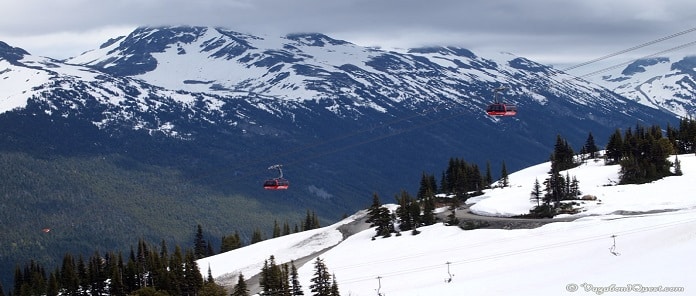 It is an ideal destination for those people who like skiing very much. Apart from skiing, the other winter activities that you can do here are winter fishing, dog sledding, skating and snow cat tours. There are also numerous hotels to stay, thus you won't find difficulty in getting suitable accommodation. In addition to this, Whistler offers breathtaking scenic views, thus must include this place in your itinerary.
2. Quebec City, Quebec
If you want to walk with your beloved on the beautiful streets in cozy winter, then Quebec City is a perfect place for you. Quebec is also famous for its winter carnival, usually held during the month of February. Outdoor winter sports events, dance parties and evening parades led by mascot Bonhomme Carnaval  are the main highlights of the carnival.
3. Ottawa, Ontario
It is one of the Canada's best winter getaways. There are many things to do here such as skating on the Rideau Canal's ice rink, seeing the ice sculptures in Confederation Park and a night stay at Chateau Laurier hotel that offers impressive views of the city. You should visit Ottawa in February to enjoy annual festival of the city called Winterlude, where chalets and stands sell various delicious foods like maple taffy, Beaver Tails, hot chocolate etc.
4. Whitehorse, Yukon
This city allows its visitors to experience the amazing natural wonder called Aurora Borealis or Northern lights. You will have a lot of fun while doing outdoor activities such as ice fishing, snowshoeing, snowmobiling and dog sledding. There are also many tourist places to explore like Yukon Wildlife Preserve, Yukon Beringia Interpretive Centre, Miles Canyon, Yukon Transportation Museum etc. Don't forget to visit shops, cafes and local galleries.
5. St.John's, Newfoundland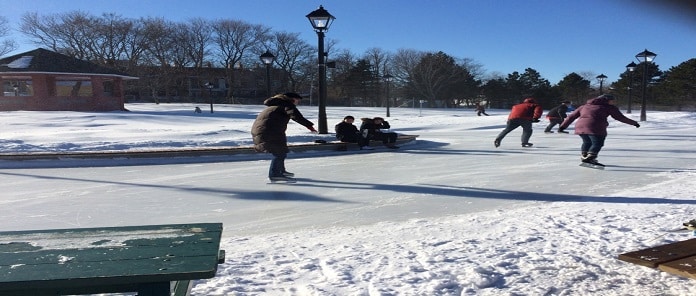 It is a an winter destination for snow lovers and adventure enthusiasts. Here, you will get a chance to enjoy zip line adventure in snowy condition. There are two stunning trails for snowshoers and skiers that provide great scenic views along with thrill. Dining with locals, ice skating at Bannerman Park and enjoying the live music of the East Coast are the other activities that you can look for.
6. Lake Louise, Alberta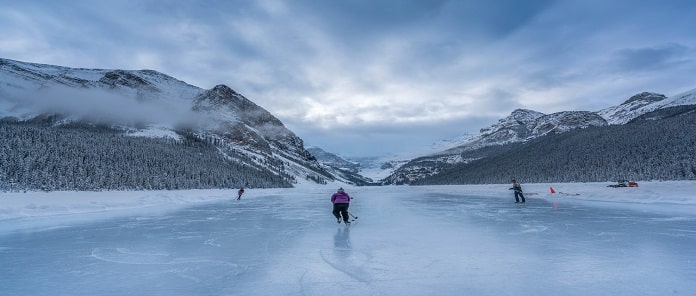 Explore the beauty of custom made ice castles while skating on the frozen Lake Louise. You will find many fabulous accommodations here such as Fairmont Chateau Lake Louise, where award-winning chefs will cook food for you and Deer Lodge, where you can drink cocktails on the illuminated ice-lounge patio.
7. Mont Tremblant, Quebec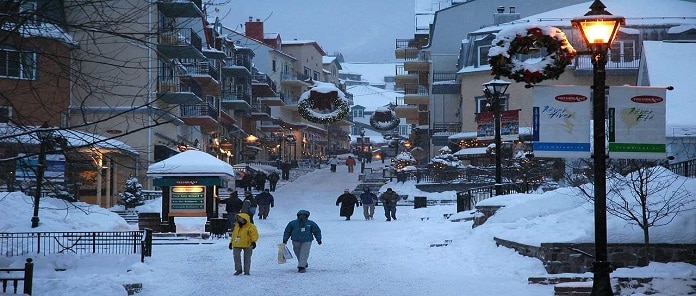 Nestled in the Laurentian Mountains, Mont Tremblant attracts skiers from different parts of the world during the month of December. There are 654 acres of slopes and nearly 100 trails to do skiing. The city is also known for its night clubs, lip-smacking food, bars, and a micro-brewery. You should also try golfing at golf courses as it provides memorable experiences.