From beautiful landscapes to historical sites, Turkey has lots of things to offer. The country is also famous for its lip-smacking food and vibrant culture. Here is a list of some of the best tourist places that you cannot miss while exploring this Middle East country.
1. Pamukkale: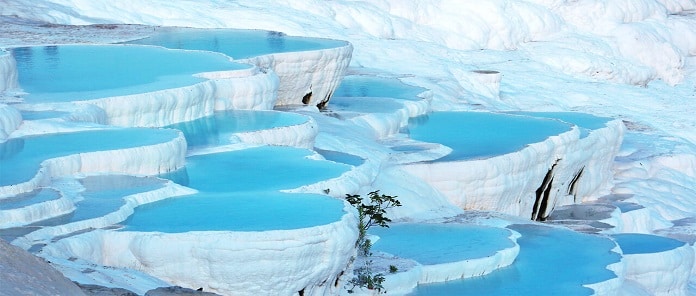 It is one of the most popular natural wonders in the Turkey. Pamukkale means 'Cotton castle' in terms of Turkish language. White terraces of travertine, hot springs and ancient city Hierapolis are the highlights of the area. The travertines look outstanding at the time of dusk, thus don't miss it.
2. Mount Nemrut: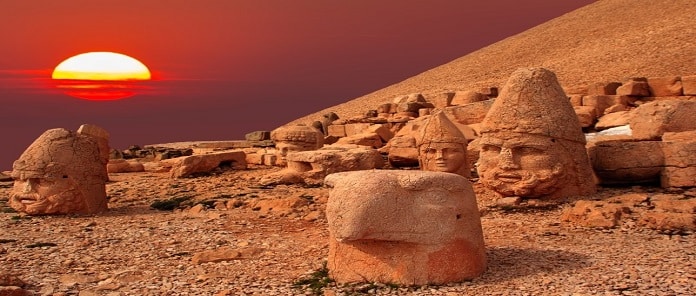 Situated in southeastern part of the country, Mount nemrut is known for its summit where huge statues of eagles, lions,  King Antiochus I Theos of Commagene, Greek Gods and other Gods are present. The best time to explore the beauty of these statutes is during sunrise.
3. Cappadocia: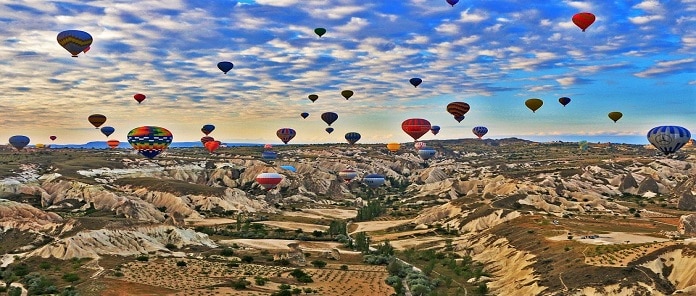 Cappadocia, situated in Central Anatolia, is a home to the most stunning rock formations made due to ancient volcanic eruptions. It is also one of the perfect destinations in the world to enjoy a hot air balloon ride, thus it is a must-visit place for adventure seekers.
4. Ephesus:
If you want to know about the glorious history of Roman Empire, then you should go to the Ephesus because here, you will find many amazing ruins such as the Library of Celsus, the Temple of Hadrian and the The Great Theatre.
5. Hagia Sophia:
Located in Istanbul, it is one of the most visited and beautiful tourist places in the country. The fabulous exterior and interior of the monument will mesmerize you. Earlier, it was a church, later a mosque and now it has been converted into a museum.
6. Aspendos Theater: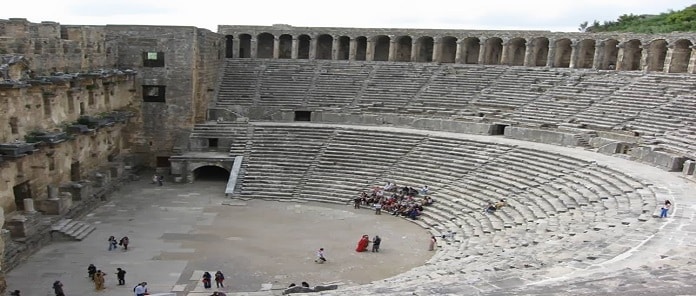 It is a well-preserved theater of antiquity, built in 155 AD under the rule of Marcus Aurelius, a Roman Emperor. It had a seating capacity of approximately 20,000 spectators. The Aspendos Theater is a must-see site for history buffs and archaeologists.
7. Oludeniz:
It is a small village and beach resort famous for its turquoise-blue water and wonderful scenic views. Oludeniz is also included in the list of most photographed beaches on the Mediterranean. Apart from admiring its natural beauty, you can also have unforgettable paragliding experiences here.
8. Topkapı Palace: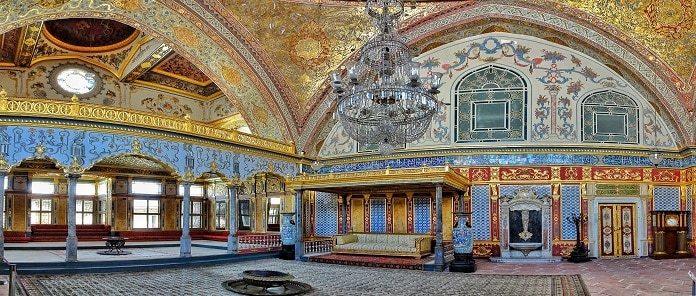 It is a large museum which had been served as the place of residence for Ottoman sultans in the 15th century. There are hundreds of chambers and rooms inside the Topkapı Palace but the most prominent one is the Ottoman imperial harem and the treasury. Other things that you can see here are Illuminated manuscripts, weapons, religious relics etc.