There are several regions in Spain that have their own traditional dishes, so you can never be disappointed when it comes to food when visiting any part of it. There is a diversity of tastes and fragrances that emerge from this bountiful land. Spanish cuisine is a wonderful explosion of aromas, colors, and Mediterranean flavors.
Try out these top eats on your travel to this beautiful country.
Tortilla Española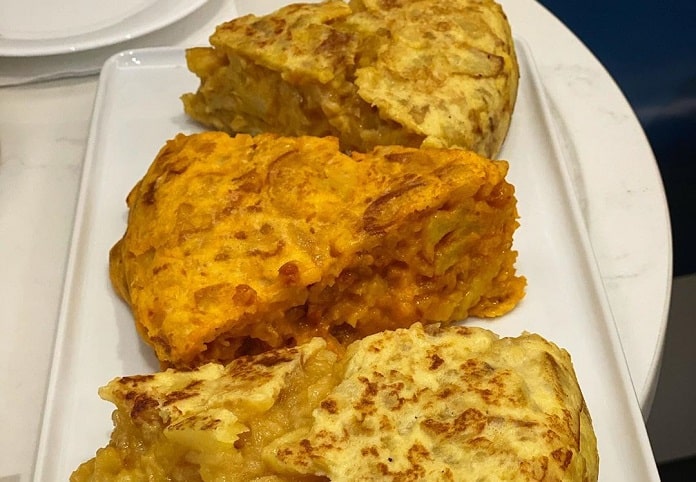 Taste this super delicious Spanish dish, and I am sure you won't be able to satisfy yourself with just one. There are actually many forms of tortillas, and this is the traditional Spanish omelet that is much more than the sum of its parts. Some are thicker in texture, while some are comparatively thinner and softer. This is the most common dish in the country and contains eggs, potatoes, onions with salt and pepper on top of it. Stir fry potatoes and onions in olive oil and then mix them with beaten eggs to have the perfect blend of taste. Add chorizo, spinach, ham, or courgettes to enhance its taste.
Paella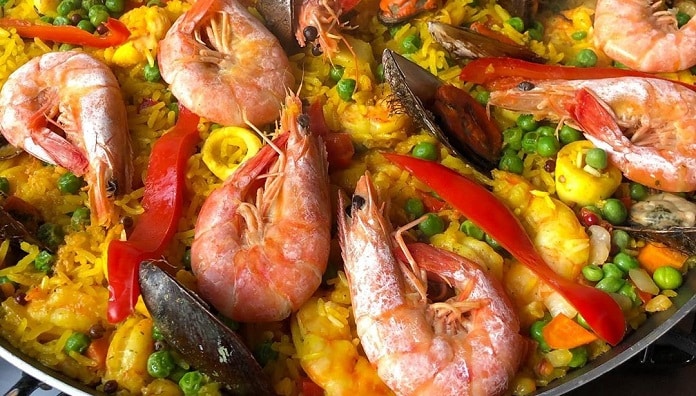 Valencia region is famous for its various kinds of rice dishes. It claims to serve a different rice dish on every different day of the year. The most traditional version, for now, is Paella. It is authentically prepared by adding chicken or rabbit, runner beans, saffron, butter beans, and of course, the all-important element rice. The rice variety that is typically used is a bomba or Calasparra that is grown on Spain's east coast. It is an amazing variety that is excellent at absorbing all the flavors.
Paella comes in three types: Paella Valenciana (white rice, chicken, duck, vegetables, and land snail, rabbit meat, beans, and spices), Paella Mixta, a freestyle mixture usually made of rice, chicken, vegetables, seafood (including clams), olive oil, saffron, and other spices, and Seafood Paella (rice, seafood, and seasoning).
Paella Mixta, when served with a cold glass of sangria, tastes heavenly.
Gazpacho

This is a special summer dish in Andalucia of Southern Spain. This staple can be cooked in many different ways. It can be served warm or cold and as a soup, salad, or even stew. Made from tomatoes, cucumber, onion, garlic, a little olive oil, wine vinegar, salt, it is served with ice cubes, croutons, with an addition of fresh, chopped vegetables. All the ingredients are blended until silky smooth and then chilled afterward to be poured into bowls or glasses. You should definitely try it as it is super delicious and refreshing. Don't forget to try its thicker version, Salmorejo, that is equally tasty and served with Iberico ham on top.
Crema Catalana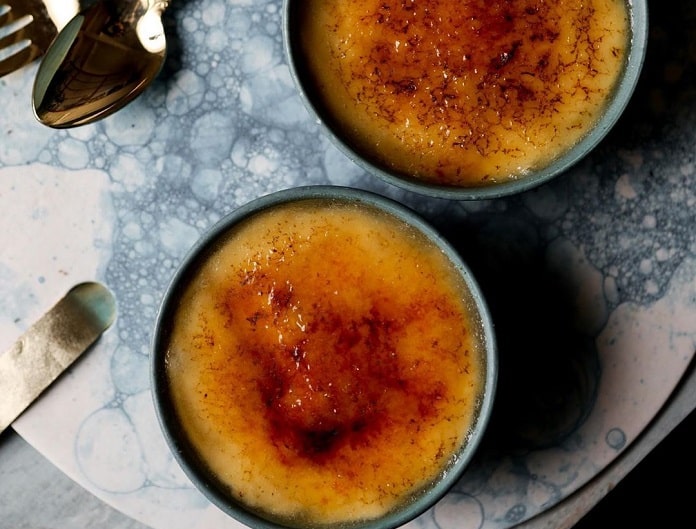 If your taste buds are craving for a dessert, then have this relishing dish of Spanish cuisine. It is often compared with the French Creme Brulee as there are some minor differences between the two. Both the dishes are equally fabulous. French bake it in a bain-marie and serve it warm while in Spain, it is always served cold and has a custard infused with lemon rind and cinnamon, instead of the vanilla that is used typically in its French version.
Make a hot summer day refreshing by having an amazing Crema Catalana at a shady pavement cafe in Barcelona.
Queso Manchego (Spanish Sheep Cheese)

It is a type of cheese that is made from Sheep milk. Its most authentic version is prepared in the La Mancha region from a specific sheep breed called "Manchega". The cheese has a wonderful intense flavor and is consumed all over Spain. It is also known as "The Cheese of Don Quixote."