Some of the most thrilling experiences in life come from the most unexpected places. You might think waterparks are just a place to bathe in water, have some rides and chill around. But some of them are so enthralling that you will not be able to forgo that experience for a lifetime. The reason being that the following water parks are just so gigantic and vibrant that there is nothing like them. Visit these five topmost water parks in the world and have the most thrilling time of your life!
Tropical Islands Resort, Germany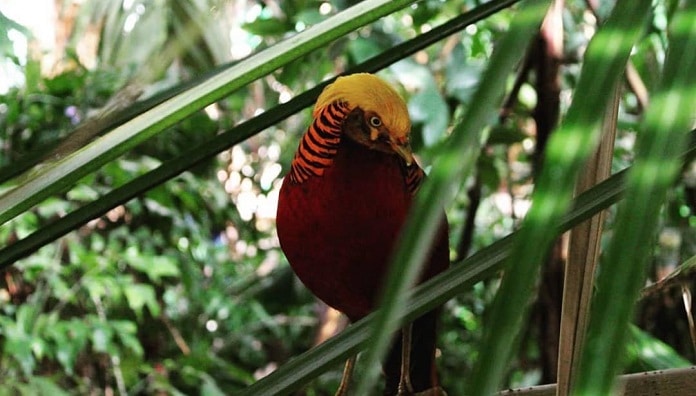 Covering an area of 710,000 sq ft, Tropical Islands Resort is the World's largest waterpark situated in Krausnick, Germany. This one is so enormous that you will gaze at it for so long and forget to have fun in the first place. The architecture of this indoor water park is truly unbelievable as it boasts some really amazing features. This 351 feet dome-like structure is known to be the world's largest single hall without any supporting pillars inside! Yes, you got to believe us on this one! If nothing else, you must visit this one for the most gigantic indoor park. Talking about the interiors, they are equally spectacular. There is nothing you will not spot inside. A tropical rainforest inspired theme with beaches, artificial sun along with gorgeous palm trees, and birdsongs in the backdrop make this one an unforgettable visit!
World Water Park, US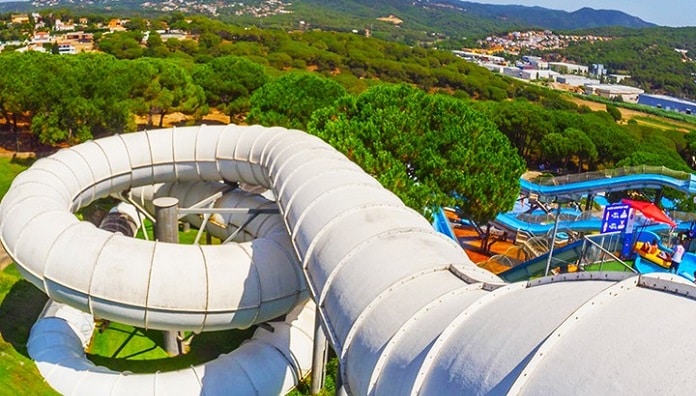 This one is the second largest waterpark in the world with an area of 225,000 sq ft and is based in North America. World Waterpark is a part of the West Edmonton Mall which is also one of the largest malls in the world with its gigantic architecture. This waterpark has been built with such intricate details keeping in mind what a visitor would need that you would love to spend an entire day here. It can welcome as many as 40,000 guests at a time and is thus, a really enormous indoor pool for a fun time. It features a lot of fun and enthralling rides along with tide waves that go as high as 5 to 6 feet. All those who love the thrill of waves can jump into the water and enjoy the feel of a beach right here. You will spot most of the visitors on Cyclone and Twister that are the most giant rides here.
Kalahari Resorts, Sandusky

Covering an area of 173,000 sq ft, The Kalahari Resorts in Sandusky is one of the most spectacular waterparks in the world. It is also the largest one in the United States. This one will give you all the thrill and adventure that you are looking for. Kalahari Resorts is famous for a lot of things and one of them being that this comes with a very unique roof system which lets in natural light. This allows visitors to have the benefit of having a suntan whenever they want. It gives total beachy vibes where you can just lay in your cabana and sunbathe in the most chill vibe. Another unique feature of this water park is that it gives its visitors the benefit of playing different sports in the pool like basketball. Surfing simulators are also a major attraction here.
Beijing National Aquatics Center

This waterpark spread over an area of 129,000 sq ft is known as Water Cube because of the built and structure. It looks like a cube itself because it is square in shape and blue in exteriors. This waterpark is another distinct place to be because it features a lot of things other than just thrill and fun. It has a very interesting history as it was built for swimming competitions in 2008 during the ongoing Summer Olympics. After everything was winded up, half of this place was renovated and turned into a waterpark. God bless the man who thought so! Because this is definitely one of the coolest places to be. With so many water rides, slides, spa centers and wave pool with pleasant water, Beijing National Aquatics Center is something unforgettable.
Kalahari Resorts, Wisconsin Dells

Last but not least on the list, Kalahari Resorts in Wisconsin Dells is a wonderful land on an area of 125,000 sq ft. It is the fifth-largest waterpark in the world and oh so adventurous! Each of the resorts that we have talked about has some unique vibe to them. This one opened with an African theme to lure people around the globe and attract them in its vibe. Since it is more of a theme park, it features a lot of things from the African culture. There is so much to explore like go-kart tracks, golf course for golf lovers as well as a bowling alley for sports lovers. All these things are not available in other waterparks and each of them is one of a kind. Visit any or all of them for the best trip ever.