There are many places in the world which never thought to be travelled and even cannot be imagined so beautiful just because of the disturbing atmosphere of that particular place. Tehran is one of that kind of place because of being the capital of Iran. Iran is a Muslim country and there are many internal and external political disturbances, moreover, due to continuous fight with the neighbouring countries, people just scare to travel this country. It may be true but when it comes to travel to a beautiful place, Iran's capital 'Tehran' is the best option on the list.
Tehran is known as the most populous country in Iran and Western Asia and has the second largest metropolitan area in the middle east. It is ranked 29th in the world by the population of its metropolitan area. The city is located in the south of Alborz mountain and it has many memorial places. Tehran is occupied with many historical collections, including the royal places like Golestan, Sa'dabad, and Niavaran, moreover, the most famous landmark include the Azadi Tower and Milad Tower; which is world's sixth tallest self-supporting Tower completed in 2007 and the Tabiyat Bridge is very new in this series completed in 2014.
Tehran is attached to the International and domestic airports along with that a central railway services and beautiful thus large highway service is connected to the city. Tourist can directly go to Tehran by air services as many flights go directly to the city. Tehran is a modern city as it is the capital so a few traffic jams can be faced just like in New York, Dubai, Tokyo etc. but the road network is excellent. A lot of remarkable buildings, parks, and tourist attractions are there in Tehran. The beautiful nature of the city with the mountains topped with the snow make you think of getting skiing lessons. Five stars hotels stay and exquisite classy traditional, Indian and European restaurants are very applauded here.
People in Iran are well educated, kind & generous and they know how to welcome their guests and make them feel happy as well as relaxed. Women in Iran are very beautiful wearing all the latest fashionable clothes by just covering their faces with the scarf which is their tradition but they don't use 'Hizab' and the men are so tall & handsome. You would really feel very attached to the people here in spite of an Islamic country they are very modern, intellectual and liberal in their thinking. If you are a foody person then its really a nice place for you because you would find a lot of places like restaurants, coffee shops and parks.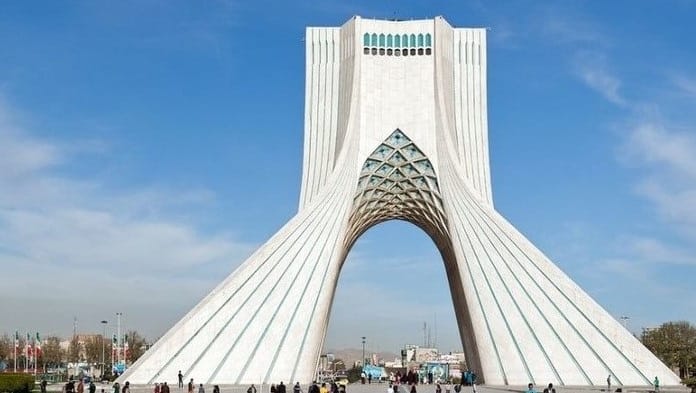 Tehran is the necessary step during the trip to Iran because it consists many places which talk about its history. There are places such as Tehran old bazaar, beautiful mosques and the wall of the ex-US embassy. It is also worth visiting the National Museum of Iran or War Museum depicting the Iran-Iraq war. All these things will keep you busy for one day, but if you are there longer it is better to drop into one of the parks such as Laleh or Mellat, or for the whole day trip – go to Alborz Mountains – take a cable railway up to the top and walk down – or as most Iranians do – walk up and down, to enjoy spectacular views of 12 million capital beneath and to breath fresh air.
Happy Travelling!!!