Europe has so many different countries and cities that are always on the top list of travelers. There are magical, straight-out-of-fairytale landscapes and sceneries that attract tourists. Not only the landscape but its history along with stunning architecture adds to the beauty and makes the place popular among the people. With unlimited sights to visit and stories to listen to, with amazing culture to know about and cuisine to try, some unique and bizarre activities happen in some parts of Europe that you can participate in or can be a part of as an audience and experience these new and weird activities, there are some that you have never even heard of. These can be ticked off the list to make the trip more memorable and adventurous.
Strange Things You Can Do in Europe
1: Sleeping underwater in Utter Inn Sweden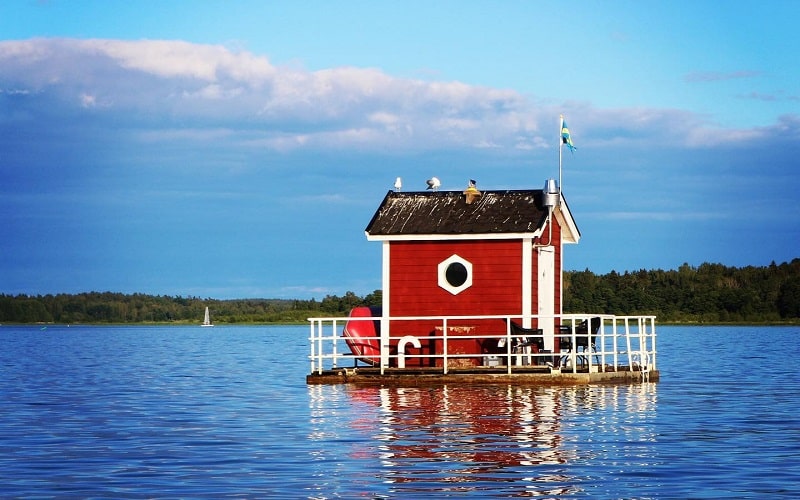 What happens when you look outside your window and you see fishes and other aquatic animals? Instead of bright sunlight, you get to see blue water from your window. This is like a reversed fish bowl where you are inside instead of the fish. You can experience this by staying at the utter inn in Sweden. This looks like a small normal cabin but on the water. The upper part that is above the water is the entrance and the main room where you sleep under the water providing you with this unique experience.
2: Barback horse race, Italy
You can get to see a bizarre horse race in Siena Italy. Usually, any game has a set of rules that the participants have to follow but here in this bareback horse race, there is a rule of no rule. There is no penalty, no foul nothing. You get to the track and the rider's rack towards the end line. The track is tough with turns and slippery surfaces which makes it difficult. The riders push each other too. This race is a unique one with the winner being the horse that crosses first even without the rider.
Read More: Top European Foods That are Loved in America
3: Night stay at a prison, Latvia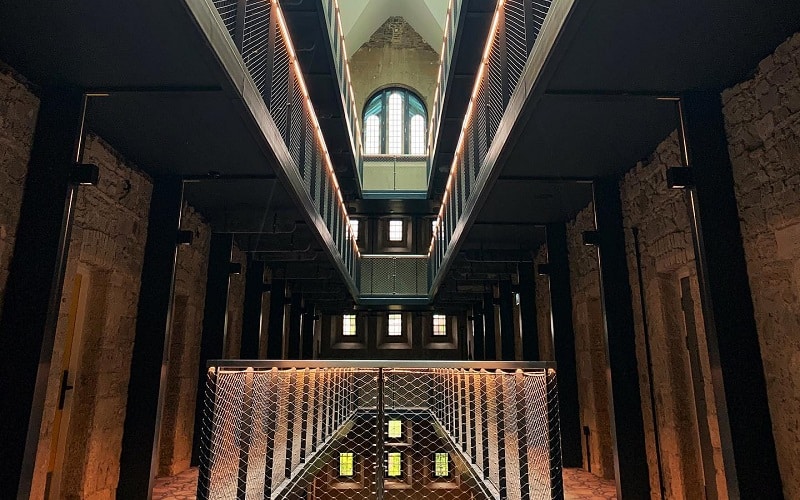 Why would one want to be in a prison? Well, you can get to stay at one and experience prison life. This can be done in Latvia. Here you get a unique experience where you get to see actors dressed as soviet soldiers and people interrogating in Russian. With proper prison cells, activities like cleaning and moping and so much more this is a unique night stay. This was once a naval prison and now the place narrates history in this way.
4: Enjoy Las Fallas in Spain
Las Fallas, the fire is a popular and unique festival that happens in march in valencia. This is a great festival that you can be an audience to. There are flames and firecrackers which make the firemen busy throughout the festival to ensure everyone's safety. There are many structures of people and things made in wood, paper, and other flammable material and then all that is burned and people enjoy and be merry.
5: Attend World Alternative Games, Wales
Would you like to participate in mud wrestling, a wife-carrying race, or other weird and madcap events? Although they sound bizarre they seem interesting. There are so many weird but interesting games that take place here that you can enjoy your time in this small town. You get to some unique events such as backward running, bath tubbing, and so many others. If this seems good and funny to you can be an audience or can even be a participant. This is free for everyone to participate.
There are so many different kinds of bizarre activities, some funny, some weird, strange and so much more. You can visit the country for one reason and love the trip for another. People know about the canals of Venice, the big ben of London, the old towns of one country to the historical places of another. But many do not know about these unique and weird things that you can learn about and that you can do. These unique activities would make your trip a memorable one. You can check other weird activities that you can do in these big cities of these countries during your trip.