If you're someone who doesn't like over crowded and noisy places, then Krabi Town is a place you must visit. A one and half hour flight from Bangkok will take you to the beautiful province of Krabi. There is an endless list of things you can do in Krabi.
Phi Phi Islands
This beach shot to fame when the famous movie "The Beach" starring Leonardo DiCaprio was shot here. With white sands and turquoise water, this beach will leave you mesmerized for life. It takes 45 minutes from Ao nang beach on a speed boat and it usually gets crowded, so try to book the earliest tour to enjoy yourself to the most.
Ao Nang Beach
Ao nang beach is probably one of the most crowded beach of Krabi. It is not the most beautiful but when it comes to night life, this beach is perfect. Here, you can get almost every cuisine you can imagine. After dinner, you can just grab yourself a drink and relax by the beach.
Four Island Tour
This tour takes you to four of the islands in Krabi which are usually Poda island, Phra Nang Cave, Tup Island and Chicken Island. If you're a group of about 10 people then you can take the classic boat which will take you to these islands in 45 minutes. Otherwise, you can opt for speed boat which will take upto 20 minutes. You will have enough time on each island to enjoy the sun and sand. You can try snorkeling here, which is an experience of a lifetime.
Visit The Night Market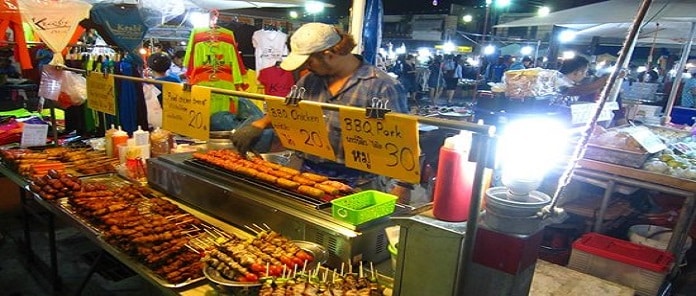 Every Friday to Sunday, Krabi hosts a night market for tourists. It has around 100 food stalls where you can enjoy local cuisines. This night market is the perfect place to buy souvenirs for friends and families. This place is not just cheaper than others, but also full of varieties.
The Beach Resorts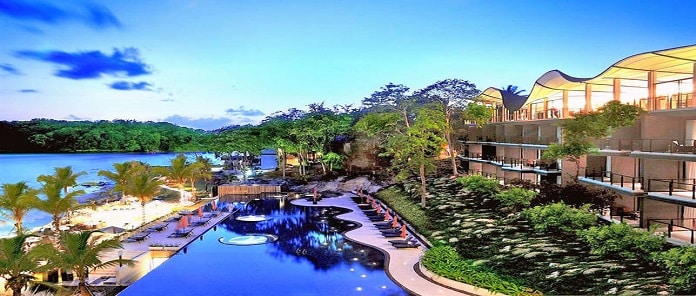 Krabi Town has perfect beach resorts which are not very expensive but at the same time they are very luxurious and charming. Some beach resorts also offers kayaking throughout the resort with a gorgeous view of surrounding mountains. Could it be more beautiful?
Thai Massage
Thai massage is proven to have a lot of benefits. It improves blood circulation, reduces tension and muscle spasms and most importantly, it is as relaxing as it can get. After a day full of activities this is the best thing that Krabi offers you. There are a number of massage parlors in every market, or you can even enjoy this massage in your hotel. This massage is definitely a bit rough but you're gonna end up having relaxed muscles for sure.
White Water Rafting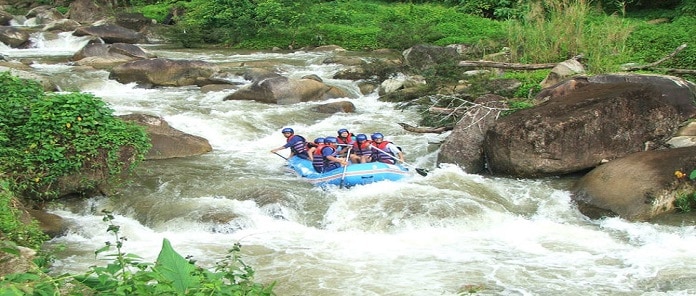 If you are someone who loves water sports, this is the best place for you. It offers you white water rafting, Kayaking and a lot more. You are provided with full training and life vests so that you can enjoy without fear. Systematic safety measures are taken by the instructors who by the way, stay with you on your boat for extra safety. Having said that, this sport is definitely not for the weak hearted, so be prepared.
Unlike other tourists places that have been modified to cater to the needs and wants of tourists, Krabi Town is different. Despite of being a tourist attraction, Krabi has maintained it's vibes and has not really been modified much, so you can taste the true essence of being in Krabi.