Half the beauty of this world is because of the spectacular beauty of nature and the inhabitants living in it. If it wasn't for such lush green nature, we would not be experiencing the most adventurous destinations in the world. Some of these beautiful places have a plethora of wildlife which is unbelievable. If you are someone who loves to explore the beauty of nature in the deep corners of the earth, then this place is for you. We have the most sorted out destinations that have incredible wildlife within their boundary. It has been rightly said that there isn't a more satisfying travel experience than having a close encounter with animals in their natural habitat. It is one of the most beautiful sights in the world and means much more than any other renowned attraction. So even if you are not so fond of witnessing wildlife in its natural habitat, we suggest going on a trip once and you'll have the best experience of your life!
Visit these incredible destinations around the world for a great wildlife experience and thank us later.
Addo Elephant Park, South Africa

Africa is famed for its wildlife like none other places. It is a plethora of sanctuaries, national parks and some of the best desert safaris. Out of these, we have picked the Addo Elephant Park because how can one miss out on the giant African Elephants? African Elephants are not news in Africa because they are the oldest inhabitants there. You look around and find elephants everywhere in Addo. This features a specially constructed hide near a watering hole where you can witness nature's most majestic sight of elephants interacting and playing with each other. You will also spot some rare breed of elands, red hartebeests, and flightless Addo dung beetle.
Ranthambore National Park, India

India is home to one of the most majestic species in wildlife- the mighty tiger. Ranthambore is his home and he lives in the utmost royal style and serenity. Deep in the jungles, you will spot Tigers living in their own little world with their families, playing around. The beauty of this fierce animal is just priceless. Although a tour guide is always assigned along for your tour, it is important to be careful while exploring this land. This National park is one of the biggest there and has lush greenery with some picturesque peaks and mountains in the backdrop.
Kangaroo Island, Australia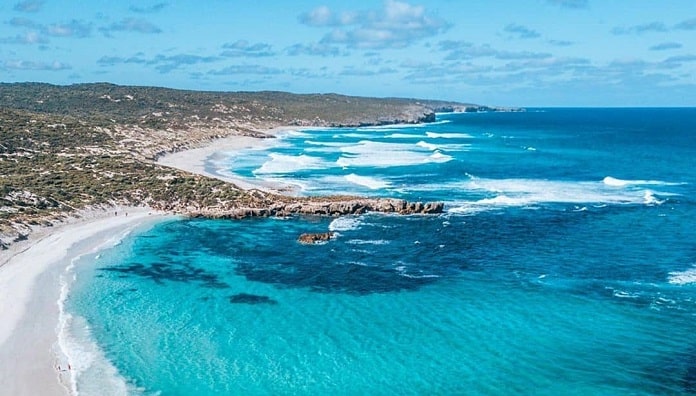 Australia is home to its national animal Kangaroo and everyone deems it to be true that Kangaroos are the cutest species ever. Carrying their little ones around in their front pocket all day, you will witness a very emotional and unbelievable sight on this Kangaroo island. Apart from having the most number of Kangaroos, this one also features Sealion in your view. There are a number of koalas hanging and jumping from one tree to another. Australia being a coastal island has some of the best sanctuaries where you will spot these inhabitants in their natural lifestyle.
Antarctic Peninsula

How can we not include Antartica on this list for the love of Penguins! Antarctica, being home to the most beautiful species on earth- Penguins, has emerged as a major wildlife destination. Traveling to this one calls for a number of rules and guides because it has a harsh climate that is unsuitable for the human body. But if you are up for an adventure, then visit this vast land full of penguins for the most amazing experience ever. This one offers the ideal view of a fairytale movie with snow everywhere and little penguins playing and running in your sight. Take this journey to the South Shetland Islands for a great view.
The Pantanal, Brazil

This one has the most incredible density of wildlife in its boundary. We suggest overlooking the Amazon and explore this beauty instead. It is a much better place in South America to witness the best sight of wildlife. With spectacular wetlands and river cruises, you will get to encounter a close look at the wildlife of this land. Just get into the boats and explore various wildlife animals like Jaguars, giant otters, and hyacinth macaw. This one is sure to surprise you with such a distinct variety of wildlife. For the best experience, visit with your friends and family and have a good time rowing through the waters.