Mexico is known for its scenic beauty, rich cultural heritage, vibrant nightlife and sandy beaches. According to World Tourism Organization, Mexico is one of the most visited countries in the world. There are many UNESCO world heritage sites in this country including natural reserves, historic colonial cities and impressive ancient ruins. Here is a list of some best tourist places to visit in Mexico.
1. Copper Canyon:
It consists of 6 different canyons which make it larger than the Grand Canyon. As its name suggests, it has copper-green coloured walls that look beautiful especially during sunset and sunrise. The best way to explore the charm of Copper canyon is through "Chihuahua al Pacifico" Railway track. The adventure lovers can also do hiking at this place.
2. Chichen Itza:
Situated in Mexcio's Yucatan Peninsula, it is one of the largest Maya cities. El Castillo or Temple of Kukulkan, a four-face Mayan pyramid having astronomical significance is a major source of attraction in Chichen Itza.  El Caracol, Casa Colorada, La Iglesia and the Great Ballcourt are the other tourist attractions in the city .
3. Cozumel: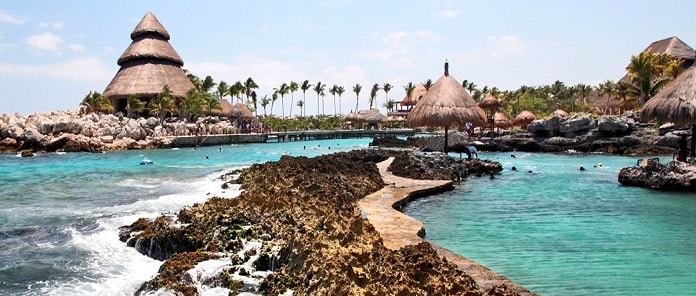 Cozumel is a perfect destination for divers and snorkelers. You will find several species of tropical fish and beautiful coral reefs at this Mexican island. at Cruise docks. There are also many shopkeepers selling various inexpensive souvenirs such as T-shirts, jewelry and Cuban cigars.
4. Monarch Butterfly Biosphere Reserve:
Located nearly 100 km Northwest of Mexico, Monarch Butterfly Biosphere Reserve is a home to over-wintering sites of Monarch butterflies. Every year, millions of Monarchs from eastern North America come back to the site and cluster in small areas made in the reserve. At that time, the tree appears orange in color and their branches get bend by butterflies' weight.
5. Guanajuato: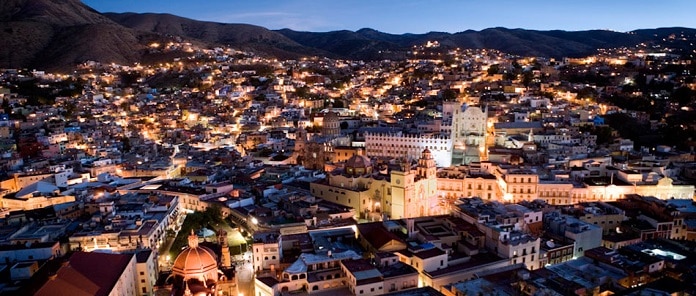 This city is known for its colonial-style buildings, narrow colorful alleys and winding lanes. Guanajuato is also called art city because of presence of numerous amazing museums and art galleries. Juárez Theater, Mummy Museum and San Diego Church are the must visit places in Guanajuato.
6. Teotihuacan:
Declared as UNESCO World Heritage Site, Teotihuacán has many Mesoamerican pyramids but the most popular ones are the Pyramid of Moon and Pyramid of Sun. The Temple of the Feathered Serpent and Avenue of the Dead also draws attention of many tourists, thus don't forget to visit these places.
7. Los Cabos: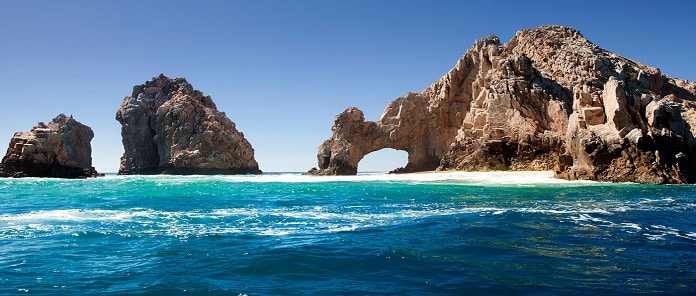 It is one of the most visited tourist attractions in Mexico. Los Cabos consists of two towns namely San José del Cabo and  Cabo San Lucas, which are connected by the scenic route 'The Corridor'. Los Cabos beaches are famous for water bike riding, diving, snorkeling and whale watching. Also, click stunning pics of unique rock formation El Arco in Cabo San Lucas.
8. San Miguel de Allende: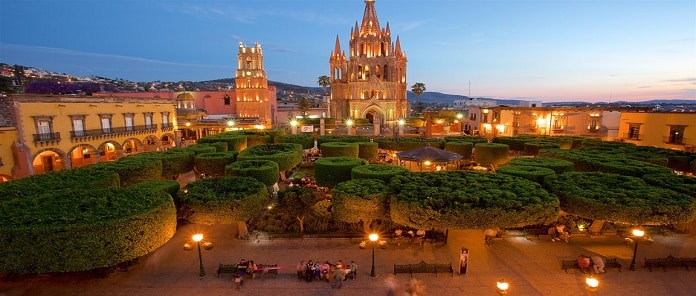 San Miguel de Allende, notable for engaging cobblestone streets and baroque architecture, is situated in Central Mexico. There are many historical buildings such as the Santuario de Atotonilco, Parroquia de San Miguel Arcángel and Teatro Angela Peralta, thus a great place for history lovers.