Were you drawn to delicious and mouth-watering barbeque options of Texans too? Say no more! As you we take you through this discreet state in southern continental U.S. with an equally promising potential for tourist attraction and rich culture. Texas is known for its forest hills, strong-willed and amicable people, and eye-catching topography. The possibilities for having a great vacation are endless (you'll be convinced when you finish reading this).
We are providing a catalog of 5 amazing destinations that are worthy of a solo trip
1. Pedernales Falls State Park
Pedernales Falls State Park is an isolated space from the mainstream hustle and has a distinctive landscape and greenery for you to find solace in the open space and unbound skies. It is a great course for hiking enthusiasts. The river here is a calming shade of green and blue submerged with big stones. Sunrise and sunset views are mesmerizing and photograph-worthy, often keeping people hooked. Great place for a peaceful day out with or without companions. A mountain biking option is also available. For a more peaceful activity, go fishing! Recommended time for a visit is slightly warm to cold weather.
2. Dallas World Aquarium
The aquarium is rich in exotic fauna species and impressively effective landscaping. You are never going to get bored from a walk through this because at every step you are sure to be left spellbound by the encounter with astonishing aerial, terrestrial, and aquatic friends. Every day it attracts thousands of nature admirers as the natural diversity showcased here is worth every penny. You can devote a generous amount of time to the colorful creatures and witness their out-of-the-world maneuvers. You will soon appreciate how the space is constructed beneficially to accommodate all the animals and yet provide them with a favorable living environment that cares for them.
3. Guadalupe Mountains National Park
Based in Chihuahua western Texas desert are the Guadalupe mountains which contain the highest elevations in Texas. People love to go through the mountain trail the park offers. For hiking and mountaineering buffs, the Guadalupe trail promises a wealthy experience. The weather remains lightly drizzled by the sun and by the night it is pleasantly cool. There is no specific recommendation for when you should go but for obvious reasons, going there during the rainy season could be risky as rains can happen at points of the day and there'd be danger of accidents.
4. San Antonio Museum of Art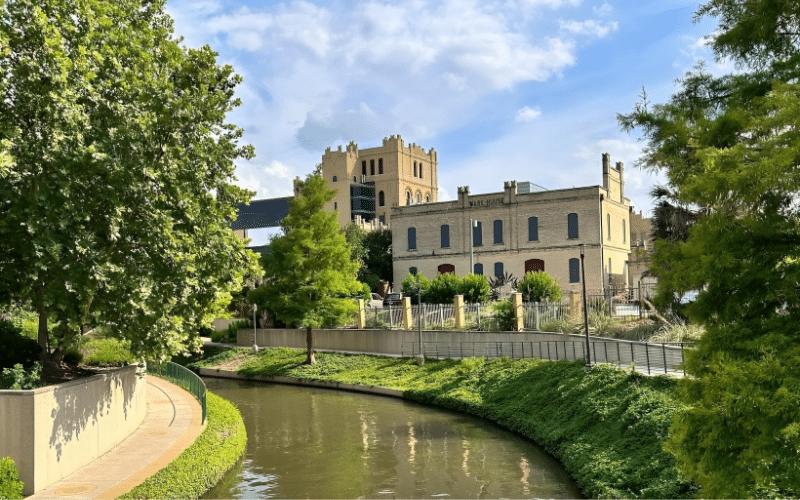 San Antonio is a blessed house of an antique plethora of ancient and classical works of art from the shadows of the past of different corners of the world – Mongolia, Japan, India, Laos, Vietnam, Korea, Tibet, Latin America, and the Mediterranean lands. The remarkable sculpture of ancient dynastic varsities maintained in avant-garde spaces and the lighting of the museum are magnanimous and hence, draw in many visitors throughout the year. The range of artifacts is beautifully incalculable.
5. Barton Creek Greenbelt
The scenic green space is well complemented by the dense tall forest cover and flow of water obstructed frequently by large limestone rocks sitting amidst the current. The creek is intended to make the primary hiking activity a thrilling experience. A popular sport of this belt is also rock climbing. The stream is calm and changes in water level are evident throughout the seasons. Dry heat waves are prominent in the mountain premises but vacillate frequently around the stream. Overall, the experience is very enriching for visitors.
Bottom Line
Texas is a big state that puts forth a huge assemblage of a variety of activities for people going there solo or with friends or family and destinations. There are enough options for every type of explorer which is what makes it worthy of a lengthy trip. Come sign in to adventurous backcountry feels!