Paris, often dubbed the "City of Love," is a place that captures the hearts of millions of travelers every year. Its romantic ambiance, rich history, and world-famous landmarks make it a destination like no other. The Eiffel Tower's graceful silhouette, the enchanting Seine River winding through the city, the captivating artistry displayed at the Louvre, and the aroma of fresh croissants wafting from charming corner bakeries—all these elements coalesce to create a unique tapestry of experiences. And what better way to cherish your memories of this enchanting city than by bringing back exclusive Parisian souvenirs? In this comprehensive guide, we'll take you on a journey through the streets of Paris, highlighting some of the most exquisite and unique mementos to bring back home from Paris. These are some non-touristy souvenirs that are very exclusive and useful. So, surprise your friends and family with these exclusive Parisian souvenirs.
Exclusive Parisian Keepsakes
1. Labo Vanille 44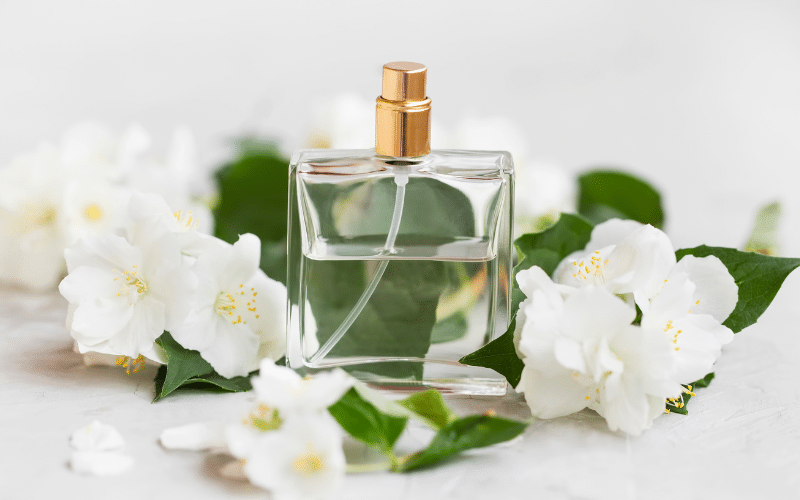 Paris has long been synonymous with fine fragrances, and it's the perfect place to discover a signature scent that will forever remind you of your Parisian adventure. Don't just take back any perfume from Paris, if you want to buy a fragrance then go for Labo Vanille 44. This perfume is very luxurious and has a great scent. It also lasts longer than most of the perfumes. This perfume is very rare and very special because it can only be bought in Paris. It does not only smell like vanilla but also other things which makes its scent perfect.
 2. Antique Items
Go to the Marché aux Puces Saint-Ouen, which is in the north of Paris. It is an antique market and trust me it is the best one that you might have ever seen in your life. This place has many antique items that you can take home from Paris. There is an endless variety of things here, from vintage Mini-Mona Lisa portraits to silverware. Antique shops of this market offer an array of vintage silverware, from elegant flatware to ornate serving pieces. Apart from this, Paris has a rich literary history, and for bookworms, there's no better souvenir than a vintage or rare book from one of the city's many antiquarian bookstores. The list of things at this market is just endless you will easily find something for everyone here.
3. Macarons
While you can't bring back a fresh croissant, you can indulge in Parisian pastries and sweets that travel well. Macarons, in particular, are a popular choice. These delicate, colorful confections come in a variety of flavors and are packaged in elegant boxes, making them an ideal gift or personal treat. Take away macarons from Pierre Hermé instead of Ladurèe as it has the best macarons. Avoid buying from Ladurèe as it is available everywhere and is not very exclusive.
4. Tote Bag
Get the authentic tote bag from Shakespeare and Company. This bag is very touristy. It is made of very good material and the entire bag is of good quality. It is also very durable, and you can use it for your day-to-day tasks. What makes it even more wanted by tourists is its exclusivity. It is not available anywhere else other than Paris.
5. Louvre-Inspired Collectibles
For art lovers, the Louvre Museum is a pilgrimage site, home to thousands of masterpieces. While you can't take the Mona Lisa home with you, you can find an array of collectibles inspired by the museum's treasures. Look for miniature sculptures, prints, or art books featuring your favorite works of art. These items are not only beautiful but also provide a meaningful connection to the art and culture of Paris
Also Read: Top Experiences in Prague: Must-Do Activities for an Unforgettable Visit
Conclusion
Paris is a city that captivates the senses, and its exclusive souvenirs are the perfect way to carry a piece of its magic back home with you. These souvenirs will serve as cherished reminders of your unforgettable journey to the heart of France. As you carefully select these exclusive Parisian keepsakes, remember that each one tells a story. These souvenirs are more than material possessions; they are tangible memories that will transport you back to the romantic streets of Paris whenever you gaze upon them.
So, when you find yourself strolling along the Seine or sipping espresso in a cozy café, take the time to explore the local shops and markets to discover the perfect Parisian keepsake that resonates with your heart and soul. Whether you're adorning your home with vintage silverware, savoring the flavors of France through macarons, or carrying a Shakespeare and Company tote bag as a fashion statement, these souvenirs are your connection to the enduring allure of the City of Love. Cherish them, for they are not just objects; they are the embodiment of Paris's timeless charm.