When it comes to tropical getaways, few destinations can rival the sheer beauty and allure of Phuket, Thailand's largest island. With its stunning beaches, vibrant nightlife, rich culture, and a wide array of activities for every type of traveler, Phuket has rightfully earned its place as a top global tourist destination. As you explore Phuket, remember to respect local customs, stay hydrated in the tropical climate, and engage with the warm local community. In this article, we'll take you on a journey to explore the very best of Phuket, from its pristine shores to its bustling markets and everything in between.
Things Not to Miss in Phuket
1. Beaches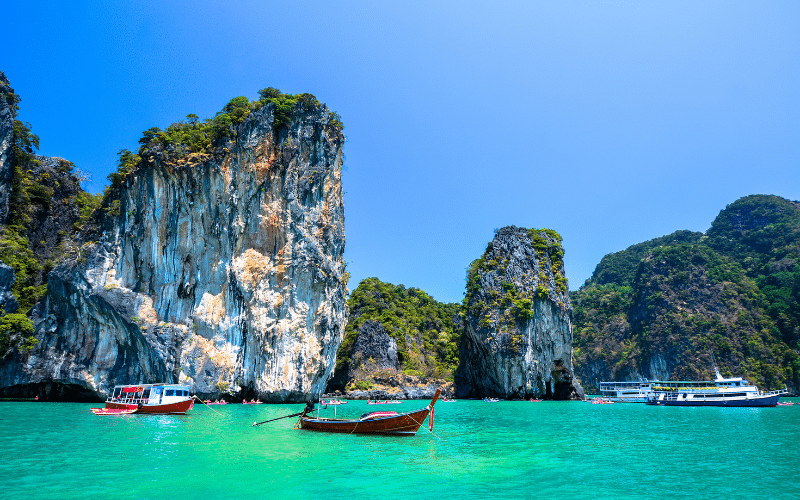 Phuket is synonymous with its exquisite beaches, and it's impossible to visit without spending some quality time on these sun-kissed shores. Phuket offers its travelers with variety of beaches which are famous for different things. You can do beach hopping and experience different things. If you are the type of person who likes quiet, less crowded, and adventurous places then Freedom Beach, is the perfect option for you. This beach is only reached after trekking through a jungle and is perfect for couples and adventure seekers. Apart from this also visit Kata Beach, Banana Beach, Patong Beach and Laem Singh Beach. Enjoy water sports, bonfire parties, and delicious food.
 2. Nightlife
Phuket's nightlife is legendary. Patong Beach, in particular, comes alive after dark. The famous Bangla Road is lined with clubs, bars, and neon lights, making it the epicenter of the island's nightlife scene. Enjoy a night of dancing, live music, and cocktails, or simply take a stroll to soak in the vibrant atmosphere. For a more laid-back evening, there are plenty of beachfront bars where you can sip cocktails while listening to the gentle waves lapping the shore. The choice is yours, and Phuket caters to every taste.
3. Phuket Cuisine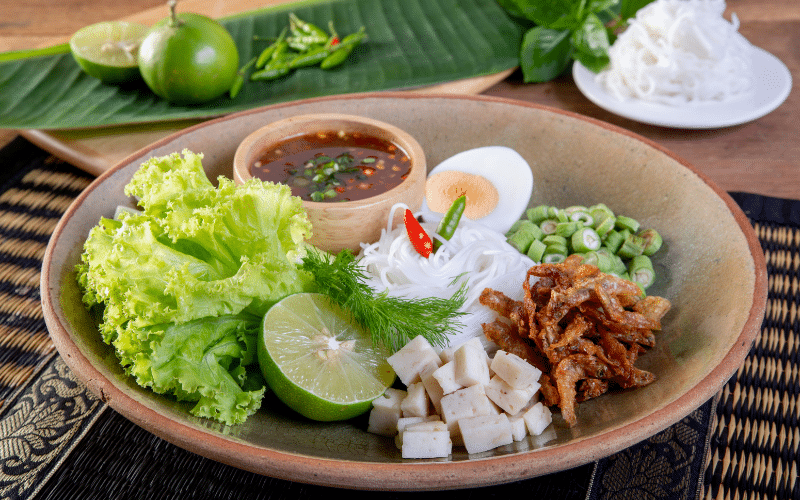 No trip to Phuket is complete without indulging in its culinary delights. Thai cuisine is world-renowned for its bold flavors, and Phuket has its own unique twist on traditional dishes. Make sure to try Phuket's famous seafood, which is caught daily and served fresh in local restaurants. A visit to the night markets will expose you to a world of flavors, from spicy curries to sweet mango sticky rice.
4. Visit Nearby Island
Visit the king of all islands, Phi Phi Island. Enjoy the captivating views of the island and have fun. This island is very beautiful and because of that a lot of famous movies have also been shot here. It is famous for its crystal-clear waters and dramatic limestone cliffs. A day trip here is a must for snorkelers, divers, and anyone seeking postcard-perfect views. Another nearby gem is the Similan Islands, a protected marine national park. Home to diverse marine life and some of the world's best dive sites, the Similans are a haven for underwater enthusiasts.
5. Watersports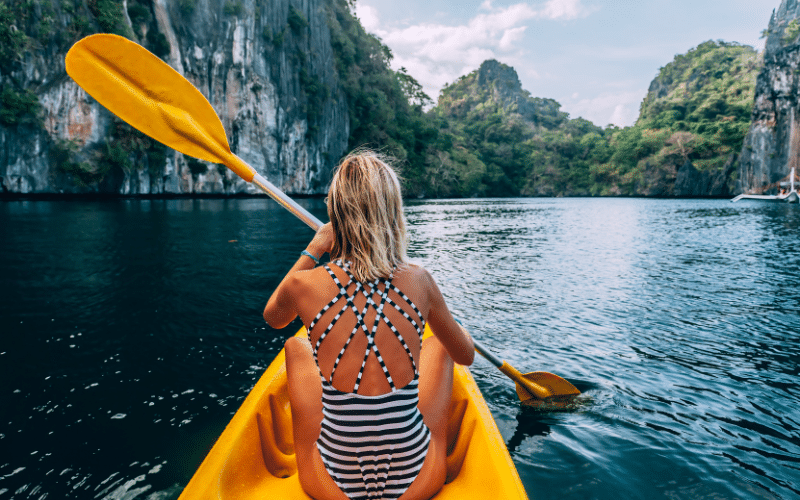 Phuket's clear water and open big seas make this place a must-visit for watersports lovers. Numerous water activities can be done in Phuket. Watersports such as windsurfing and snorkeling are very common here. For a unique experience explore beaches on the southeastern corner of Phuket which are famous for kite surfing. Some watersports are seasonal so do your research accordingly about which watersports would you like to do and plan your visit to Phuket at that time to have the experience of a lifetime.
Also Read: TOP TRADITIONAL FOOD DISHES OF JAPAN
Conclusion
Phuket is the ultimate destination for a multifaceted travel experience. With its pristine beaches, lush jungles, rich cultural heritage, and vibrant nightlife, this Thai island caters to all types of travelers. Whether you're seeking relaxation on sun-drenched shores or adrenaline-pumping adventures in the great outdoors, Phuket has it covered. For culture enthusiasts, historic temples and the charming Old Phuket Town await exploration. The island's culinary scene is a tantalizing journey of flavors, with fresh seafood and street food delights to savor. And when the sun sets, the vibrant nightlife, particularly in Patong's Bangla Road, comes alive with entertainment options.
Moreover, Phuket serves as a gateway to neighboring natural wonders like Phi Phi and Similan Islands. In Phuket, you'll discover an enchanting blend of relaxation, adventure, culture, and nightlife that promises an unforgettable travel experience.