Seattle, Washington, often referred to as the Emerald City, is a vibrant and diverse metropolis nestled in the Pacific Northwest. It's a city known for its stunning natural beauty, innovative technology scene, and rich cultural tapestry. When visiting Seattle, you'll quickly discover that it's a place where modernity and tradition seamlessly coexist. In this article, we'll delve into some of Seattle's unmissable sights and landmarks, showcasing the city's unique blend of history, innovation, and natural wonder.
Guide to Iconic Locations
1. Space Needle
You all must have seen a glimpse of Seattle's space needle as it is very popular in all Hollywood movies. Mostly every Hollywood movie based in Seattle has a shot of the space needle in it. It is an iconic and very important piece of architecture of the city. Just like the Statue of Liberty is the main attraction of New York City, similarly Space Needle is the main attraction of Seattle. The Space Needle is 605 feet tall with an observation deck on the top which offers the best skyline view of the city. You can also enjoy the city's view while having dinner at the restaurant on the top of the space needle.
 2. Pike Place Market
 Farmers from all over Washington D.C. especially come to this market to sell their produce. This market has been in operation since the beginning of the 20th century. This is the go-to place for many locals to buy flowers, seafood and more. Here you can find almost everything that is natural, everything from avocados to fresh meat. Even if you don't want to buy anything this market is worth strolling around. The story of Starbucks also began in this market in 1971, it was this market where Starbucks opened its first store so be sure to stop for a cup of coffee.
 3. The Columbia Center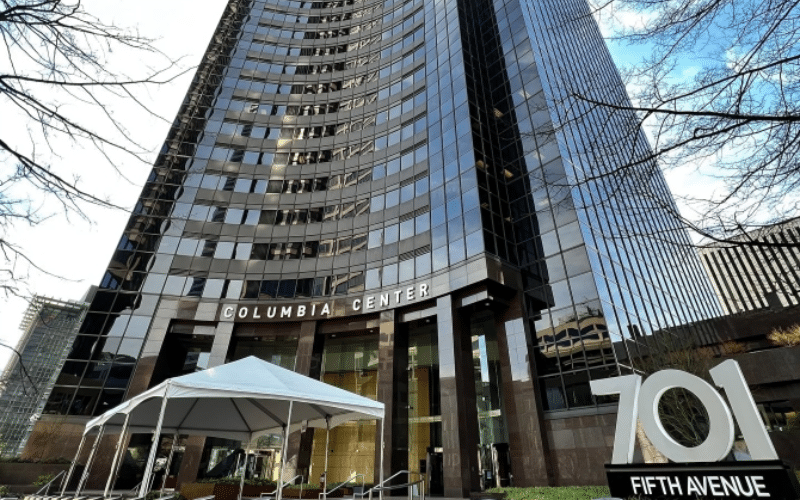 The Columbia Center is a skyscraper in downtown Seattle, Washington. It is the tallest and the most iconic building in the state of Washington with 933 feet of height and a 76-story structure. All its 76 stories are occupied by offices, restaurants, and shops, plus it also has an observation deck on the 73rd The building is among some of the finest office spaces, it has been primarily leased for class-A offices. The building was newly renovated in 2018 and it has a beautiful glass exterior that reflects the city view.
 4. Museum of Pop Culture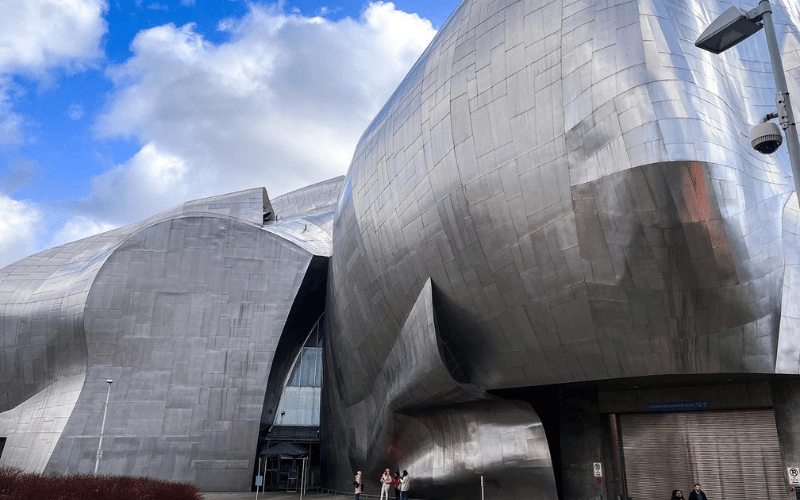 For the dose of pop culture and creativity, the Museum of Pop Culter is the place to be. If you are a music lover then you must visit this place. This dynamic museum, designed by architect Frank Gehry, houses an impressive collection of artifacts celebrating music, science fiction, video games, and more. The exterior of the museum is made from many tiny metal pieces which shine when sunlight hits them. The Museum of Pop Culture's interactive displays and immersive experiences make it a hit with visitors of all ages.
 5. Pioneer Square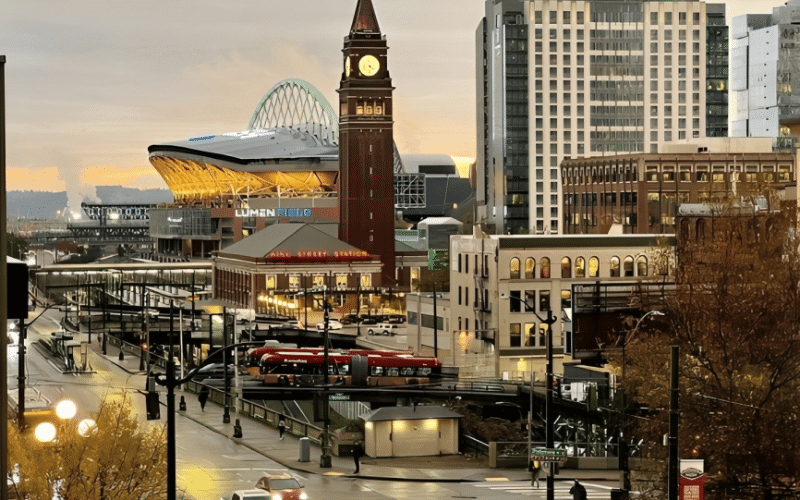 As you explore Pioneer Square you get a glimpse into Seattle's past. This neighborhood is a living testament to the city's origins, with cobblestone streets, charming architecture, and a rich history that dates back to the 1890s. It is now a historic district with many old shops, restaurants, and galleries. It is the perfect place to begin if you want to know more about Seattle's history.
 6. Seattle Great Wheel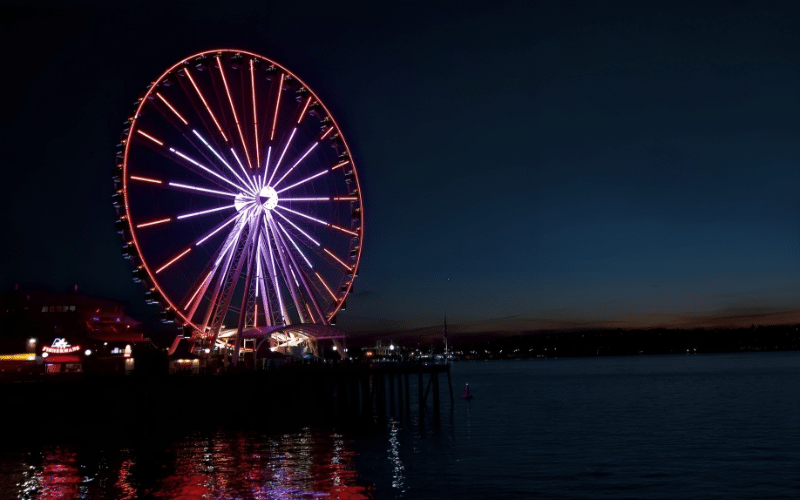 Located on the waterfront, the Seattle Great Wheel is a towering Ferris wheel that offers spectacular views of the city and Puget Sound. It is one of the largest Ferris wheels in the world, standing 175ft above ground. Whether you ride it during the day or opt for a magical evening experience, the Great Wheel provides a unique perspective of Seattle's skyline. During the winter holidays, the wheel is beautifully illuminated, making it a favorite spot for holiday enthusiasts seeking a touch of festive charm.
Also Read: Exploring the Best of Phuket
Conclusion
Seattle's unmissable sights and landmarks paint a vibrant picture of a city that celebrates its past while embracing the future. From iconic structures like the Space Needle and Chihuly Garden and Glass to historic districts like Pioneer Square and the quirky charm of Fremont, Seattle has something for everyone. Whether you're a fan of art, history, or simply breathtaking views, the Emerald City promises a memorable and diverse experience that will leave you enchanted and eager to explore more of this Pacific Northwest gem.