Discover the captivating city of Milan, where history, fashion, and art seamlessly intertwine to create an irresistible blend of old-world charm and modern elegance. Prepare to be enthralled as we embark on a journey through the top places that define Milan's undeniable allure. From the magnificent Gothic masterpiece of the Duomo di Milano to the opulent splendor of Galleria Vittorio Emanuele II, where haute couture meets architectural brilliance, and from the cultural oasis of Brera Art Gallery to the vibrant Navigli District with its charming canalside ambiance, Milan beckons with its irresistible tapestry of wonders waiting to be explored.
Milan's Top Destinations
1. Duomo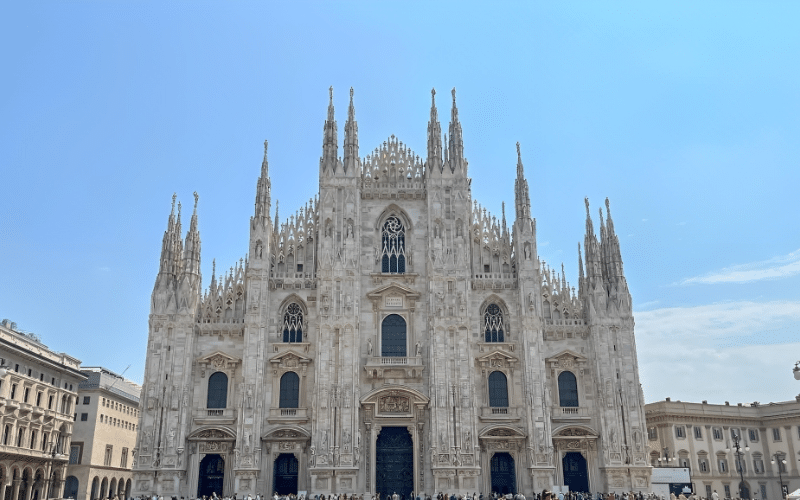 The Duomo, Milan's focal point, is one of Europe's most important architectural and artistic masterpieces. It has taken almost 600 years to create Italy's biggest church and one of the biggest in the world. The Duomo now seats 40,000 people and has the world's second among the biggest organ. Enjoy the extensive collection of religious art on exhibit inside, or take in the 3000 sculptures that adorn the church's Gothic exterior.  Make sure to take one of the numerous Duomo excursions, which include art tours and even rooftop tours with views as much as the Italian Alps.
2. Santa Maria Delle Grazie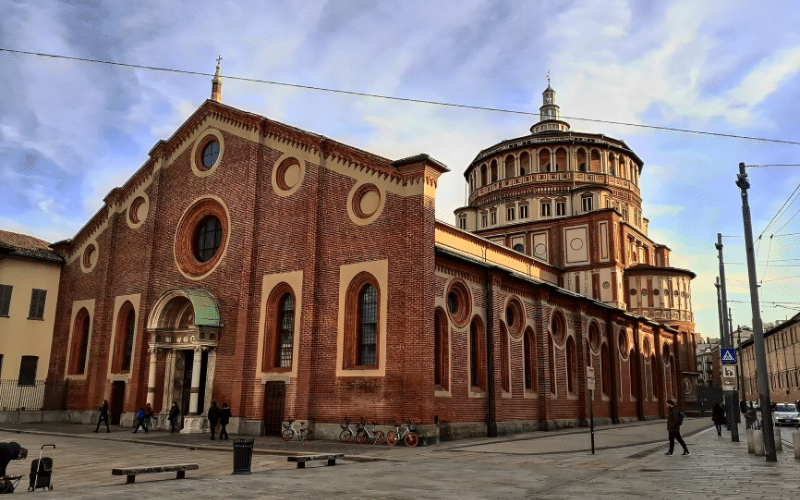 Santa Maria Delle Grazie is a captivating confirmation of divine artistry, an architectural gem that whispers tales of grace and reverence. This mesmerizing sanctuary embraces visitors with its ethereal beauty and storied history. Adorned with delicate frescoes and intricate detailing, its walls resonate with the echoes of centuries past. Standing before Leonardo da Vinci's sublime masterpiece, "the last supper" one cannot help but be transported to a realm where time is suspended. The Last Supper depicts each apostle's emotion when Jesus predicted that one of them would betray him. It was created between the years 1495 and 1498.
3. Galleria Vittorio Emanuele II
Galleria Vittorio Emanuele II is a sophisticated 19th-century shopping corridor. It is home to some of Milan's most opulent stores. This shopping area started to build in 1865 and was finally completed in 1877. It is located between the most famous Duomo and La Scala. According to the locals, this is the most visited and most loved place by the visitors. The Galleria Vittorio Emanuele II does also contain the most famous brand stores such as Gucci, Louis Vuitton, etc. As you go through the galleries, you will notice a spectacular mosaic representing the continents of Asia, Africa, Europe, and America in the central dome.
4. Quadrilatero D'Oro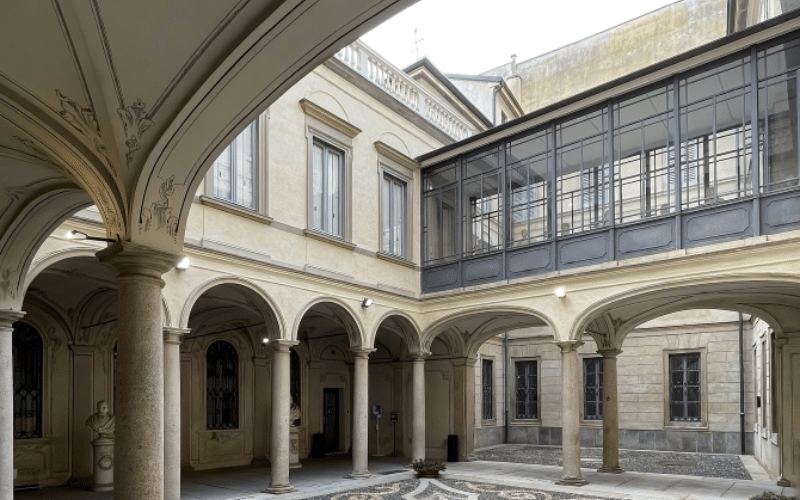 Quadrilatero D'Oro which is also known by the name of Golden Quadrangle, is a district where all of the big designer brands have a section or their own flag shop, such as Chanel, Armani, Versace, Prada, Gucci, Hugo Boss, and so on. This place can be considered amazing for souvenir hunting, yet additionally hosts a number of cafés such as Cova and Marchesi. A must-see when in Milan. The Golden Quadrilateral is more than just a retail mall. Amidst the designer shops are a number of old palaces, notably the Palazzo Morando, which houses the city's fashion museum. In addition, there are two residence museums, Poldi Pezzoli, and Bagatti Valsecchi.
5. Sforzesco Castle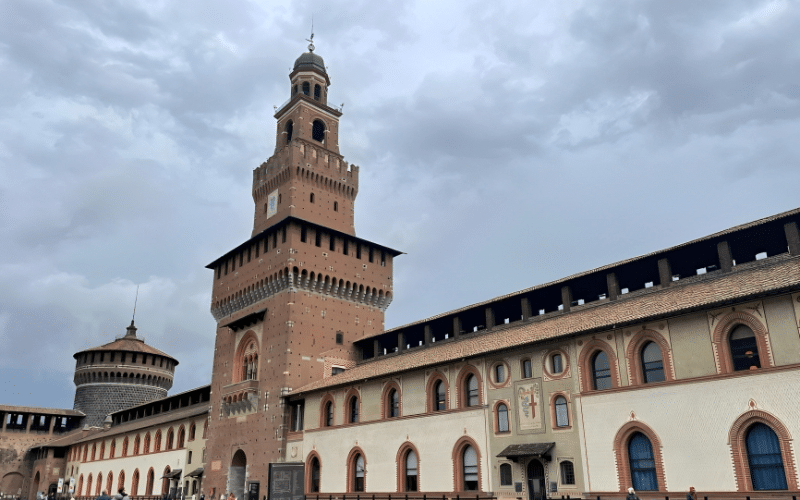 Sforzesco Castle was constructed in the 14th century and the ones who made this are the Visconti family. The region is one of Italy's most stunning defensive constructions and one of Europe's biggest. After several years passed, the castle moved from one dominion to the next, following the departure of Visconti, the Sforza resided there with their court, and afterward, it was subject to several foreign dominions. You should not pass up this chance to see some of the greatest significant painters of the Italian creating art heritage throughout the 15th and 19th centuries in person.
Bottom Line
As you bid farewell to Milan, you will be left with a sense of awe and inspiration from its remarkable offerings. The city's blend of rich history, world-renowned fashion, and artistic marvels leaves an indelible mark on every visitor. From the iconic landmarks that punctuate the skyline to the hidden gems tucked away in cobblestone alleys, Milan never fails to enchant. Whether you seek architectural splendor, artistic treasures, or simply the vibrant pulse of a cosmopolitan city, Milan delivers in abundance. Embrace the allure of this extraordinary destination, and let its magic linger in your heart long after you depart.