The biggest city in the Quebec region, Montreal has a lot of surprises in store for you. If you visit this city, it is guaranteed that you will be coming back with a lot of memories and fun times in your head. A cosmopolitan city that Montreal is, there are a lot of things that you must not miss here. It offers art and culture in its best form, historic buildings as well as picturesque views for your capture. This French province in Canada is truly a gem and that's why; we have narrowed down a list of things you must do while you are there. Have a look and plan your trip right away!
Hike the Mont-Royal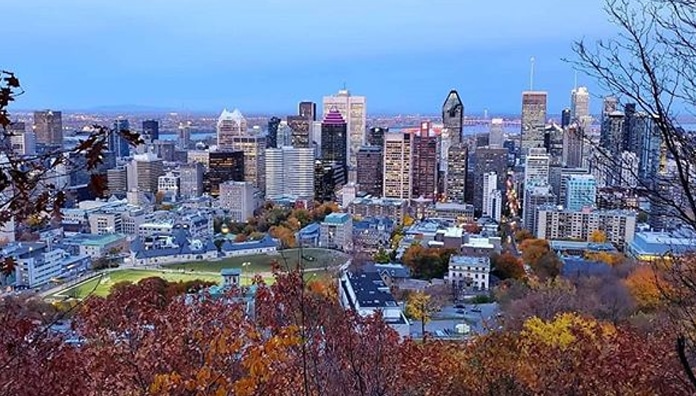 If you are up for viewing the most breathtaking views of Montreal, then you must hike this hilltop. It is not exactly trekking or hiking because it rises just 233 meters above the city but it is definitely worth a visit. With such picturesque views of the city from this hilltop, Mont-royal is one of the most popular sites here. In less than 20 minutes, you will be at Mont-Royal enjoying one of the best views of the city. This lush green area is so fascinating that you will love to spend a good amount of time here and click a lot of pictures. Stroll through this park with your family or friends and enjoy a day picnic here. You will spot a lot of tourists as well as localities here who visit during the weekends and relax the day off.
Visit the old town of Montreal
Every city you visit has its roots someplace else. To know about a place fully, you must visit its old town and dwell in the culture and aesthetics there. This old town of Montreal is definitely a must-visit because it will help you gain some insight into the real culture and values of this place. With a remarkable number of historic buildings dating from the 17th, 18th, and 19th centuries, this one is the perfect historical town. The buildings flaunt an amazing architecture and take you back in time. You will be astonished by the vibe because it is just so contagious. Talk to the locals and explore the local cuisines as well as some hidden gems in the city. Some of the most visited places in this town are the museum of archaeology and history and the twin-towered Notre-Dame Basilica.
Admire the beauty of Basilique Notre-dame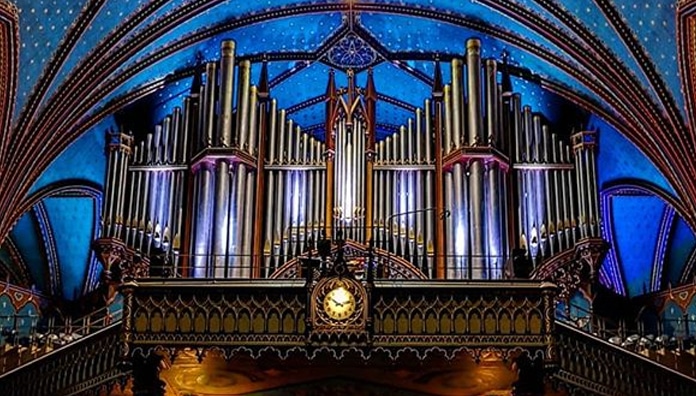 Founded in 1656, Basilique Notre-dame is the oldest Cathedral in Montreal and flaunts its gorgeous beauty till date. If you are in Montreal, you cannot afford to miss out on this one. This one truly has a commendable beauty and nothing can beat it. A popular sightseeing attraction in Montreal, this one will grab you by the heart. The built of this church is incredible from the outside and even more intricate from the inside. You can take a guided tour of this one and have the most amazing time of your trip. You are sure to remember this one for its resplendent beauty. In the evening, this one also features a light show inside the Basilica called Aura. Schedule your visit in advance and have a great time here.
Relax in the Jardin Botanique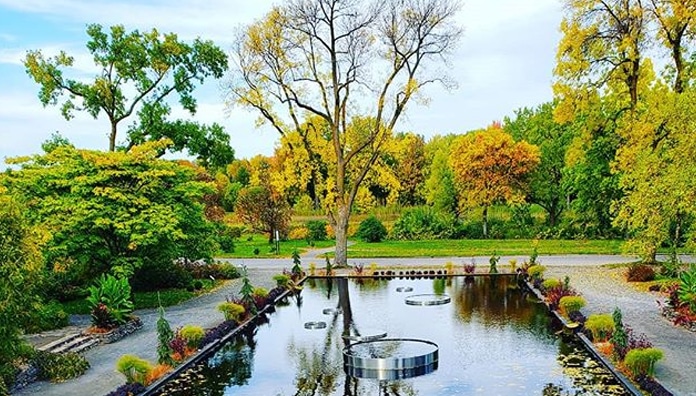 If you are looking for some peace in the hustle-bustle city of Montreal, head to this botanical garden. This is one of the most gorgeous gardens ever made and surely deserves your visit. This is not just any regular garden because it features a lot of diverse plants as well as themed gardens. With around 30 different inbuilt gardens and 10 greenhouses, this one has a wide range of plants. Outdoor gardens in this Botanical garden include the beautiful Japanese and Chinese gardens with distinct features and themes. Trees like alpine, medicinal, and even toxic plants can be spotted here because it features some of the most distinct range. You must visit this one for the most amazing views and time of your trip.
Enjoy at the Montreal Museum of fine arts
The oldest museum in Canada, the Montreal Museum of Fine Arts showcases one of the most distinct artworks in the city. With over 44,000 pieces of permanent artwork, you will be stunned by this beauty. All those who are passionate about art will have the most amazing time of their trip here. The best thing about this museum is that it showcases art from many different cultures and periods like art and collection from Africa, Asia, and Islamic art as well. Apart from this, the artwork of various renowned artists like Pieter Bruegel the Younger, Canaletto, and El Greco can be seen in full view as well. This one will give you the chills with its iconic interiors and thus, it is definitely one of the most unmissable things to do in Montreal.